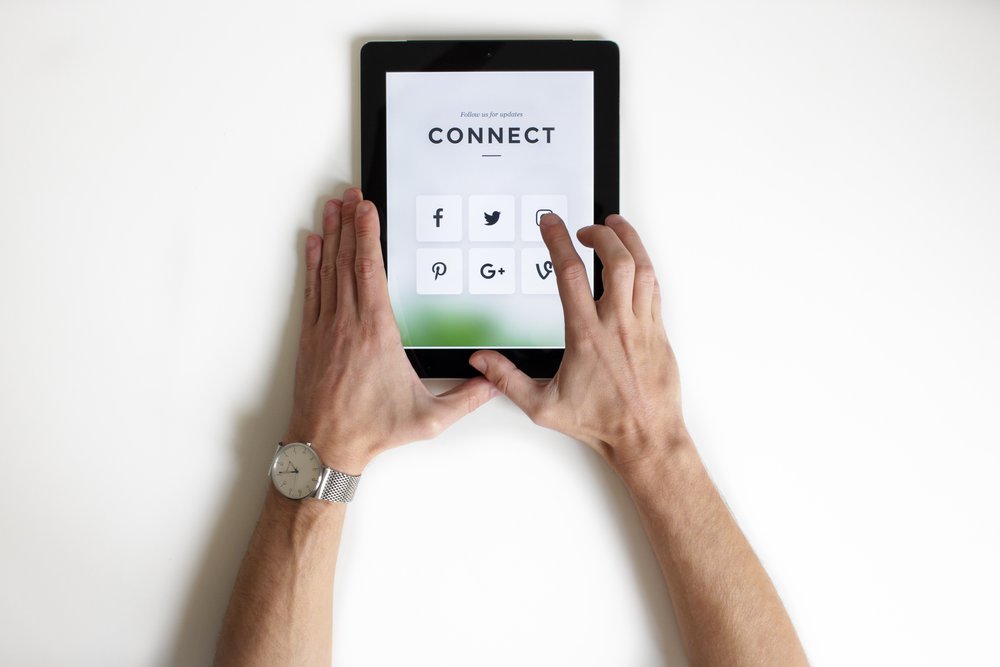 Consumers increasingly expect to be able to engage with their favorite businesses online. Infact, Nielsen have found that 33% of shoppers prefer to contact brands through social media rather than the telephone. Making your social pages an important channel to monitor and keep on top of. Not only is social media a great way of marketing your business, and generating interest, it can also be a great tool for encouraging customer loyalty.

So, you've got your social channels up and running, but how do you really engage with your customers on Facebook, Twitter or Instagram? The key is to extend your great in-store customer service online.

Your social media presence
A major benefit of using social media is that social media pages are already mobile optimized and user-friendly. However the content side of things is down to you!
It's important to make sure your social pages are consistently updated so your customers feel engaged in your online presence, if you provide compelling content and updates, users are far more likely to hit the 'Like' button than if your page is barren!
Your page should also clearly include helpful information such as your opening hours, address and links to your loyalty program and newsletter signups. Many people browse the pages their friends and family like or follow on social media, so it's important that people who are new to your business are able to quickly grasp what you do.
PRO TIP: You might also want to consider encouraging and incentivising customer check-ins and reviews. Customer reviews are great little testimonials to what your shoppers enjoy about your business.
Your social content
So what should you post on your pages to keep them regularly updated? That depends on your business's objectives and tastes. Stock updates are a great way to engage your customers while advertising to them at the same time. By posting photo albums on Facebook, or new pics on Instagram, you can keep your customers informed.
Question posts are an effective way of encouraging your customers to get involved in your business. If you're marketing a clothing boutique you could post photos of different clothing color options along with the question 'Do you prefer your shoes in black or blue?' or have customers vote on a new style.
PRO TIP: Did you know you can segment your Facebook audiences to market to a more targeted selection of customers? Facebook's admin pages have a great straightforward guide to creating targeted posts.
Customer service
In order to deliver a true omnichannel customer experience, it's important that your staff have access to your social media channels during the day so they can respond to messages and questions from customers as they filter in. Make sure to give your staff some basic training on responding to customer queries on social media. Shopify has a helpful guide to providing great service on Facebook.
Recently I messaged two cafes to ask if they had WiFi for their customers. One of them responded to me within 15 minutes, while the other took more than 5 hours to get back in touch with me. You can guess which cafe I ended up going to!
When it comes to responding to social inquiries, time is of the essence, according to an Edison study 42% of customers expect a response on social media within an hour, while 32% think it should be within 30 minutes.
Responding quickly not only makes your customers happy, research from Gartner shows that customer churn rate can increase by 15% if organizations fail to respond to customers on social media. So make sure your staff are investing great service in your online shoppers too.


PRO TIP: John Rampton, from Forbes, recommends that when engaging with customers online, you introduce yourself to help ensure the interaction feels personal. Even just including your name or initials (and your customer's name of course) is a way of personalizing the conversation.
Customer complaints
Even the best businesses get complaints. Twitter and Facebook however can make complaints and negative feedback more visible, and for a longer period of time. That's why it's important to handle negative comments well.
Firstly, it's important to make sure your customers feel listened to. Often customers will let frustrations build up until they get to a boiling point – so if you do notice hints of a potential customer complaint coming on, make sure it's handled prior to escalating. When a customer does complain, take a moment to find out exactly what has made them unhappy, listen to them and thank them for bringing their experience to your attention, then work quickly to resolve the matter. Always make sure that staff follow-up with customers to ensure that the problem has been well and truly resolved.
This strategy is effective handling complaints both online and in-store, and having a process in place helps staff approach those situations without feeling overwhelmed. Shopify has a great guide to dealing with negative online reviews.
Takeaway
Social media can be a great tool for encouraging your customers in-store, or referring them to your eCommerce store. It's important to think of your online visitors as being customers, not just browsers, and make sure your staff approach their questions and queries with the same enthusiasm and great service they would in-store.
Published May 30, 2018 12:00:00 AM