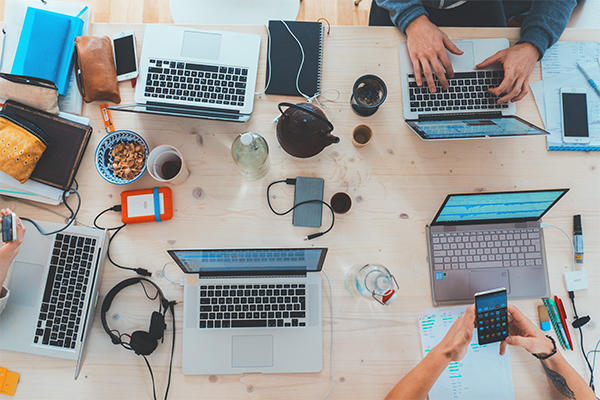 It's a new year. It's the perfect time to be setting goals, meeting resolutions, making changes, and reassessing processes. Marsello is committed to eliminating the hard yards of running your own eCommerce and/or POS store and helping you to take control through marketing automation, insights, and smart marketing suggestions.
As experienced marketing professionals, we know how hard it is to stay on top of your marketing and keep up with the fast-paced, constantly changing marketing world while still running the core of your business – your store.
With that in mind, we wanted to recap our 2018 to highlight some of the big changes, and while we're at it, throw in a sneak-peak of what's to come.
One app, one vision:
As we progressed through 2018, it became more and more apparent to the Marsello team that our retailers needed a tool that could answer their marketing queries, available in one place.
In August, our rebrand was official and we introduced Marsello to our retailers on Shopify and BigCommerce. This was an interface change that meant that Marsello became a lot more aesthetic and user experience-focused, allowing us to keep growing, and helping you to do the same without increasing your business-management workload.
We know you're busy enough, and Marsello is here to lighten the load. Alongside Marsello's rebrand, we added more marketing features to help you run smarter and more effective marketing and keep customers coming back.
Automated Email Flows
Setting up email flows and marketing campaigns can be time-consuming and complicated. We've cut the complication with Automated Email Flows that get results by sending the right content at the right time, triggered by your customers' behavior. Automate emails for first-time customers, abandoned carts, to win back customers who are slipping away, and more.
These emails contain more than best practice designs and content; the drag-and-drop function within the email editor allows you to even add smart product recommendations that auto-populate based on each customer's shopping history, and what customers like them have bought. Check out this example of the birthday email flow below.
Collect Feedback
What better way to understand your customers than by gathering feedback? You're now able to collect feedback on everything from customer experience and quality to customer service. Using this feedback to inform even small changes to your store can make all the difference in customer loyalty and satisfaction.
Smart Suggestions
We introduced smart suggestions to help you enable the marketing flows that will work best for your business. With data based on your Point-of-Sale and eCommerce data and what's working well in your industry, and best-practice settings all ready to go, smart suggestions take the guesswork out of marketing and give you time to focus on running your business. Check out this example below of a Marsello dashboard; you'll find suggestions for what your next marketing activity should be, ready to enable in just a few clicks.
Holiday Flows
Holidays are the retail peaks of the year – Black Friday and Cyber Monday 2018 was attributable to as much as 30% of retailers' revenue. With the combination of smart suggestions and automated email flows, we created dedicated Holiday Email Flows that, once enabled, have your holiday email marketing sorted. Let's say you want to run a sale for Valentines Day, but you're not sure what discounts to offer and when to start marketing – before the holiday is even upon you, you will see the suggested flow in your Marsello Suggestions. Simply review and schedule, or customize to suit your store. The flow, usually containing multiple emails designed with best practice settings and send times will do the rest of the work for you.
Understanding value
A common struggle was figuring out Customer Lifetime Value. In short, how much money is each customer is worth to your store? Using CLV, retailers can then make decisions on how much of their budget they can dedicate to marketing. Introducing the Customer Lifetime Value for individual stores as well as their industry average was an obvious next step for us.

Marsello now proudly gives each of our retails a smart data-derived Customer Lifetime Value for their store's and the average CLV for stores in that industry. This lets our retailers know how their marketing is performing, as well as how they are faring within their industry. Are they spending a lot per customer and seeing little return? Then perhaps they need to fine-tune their marketing or edit the content to include a more enticing call to action? Are they way under budget and seeing great customer loyalty returns? Perhaps they could maximize this further with a tailored loyalty program or VIP tiered rewards.
2019 – Even smarter marketing features to come
Marsello is bringing in the new year in style. We're dedicated to offering omnichannel marketing tool that helps you to grow your marketing knowledge and run effective marketing across all of your stores. Starting with Vend!
You heard it here first – Marsello is soon to launch a brand new Vend integration. Watch this space as Vend users will be able to run smart in-store loyalty marketing in the very near future. We're currently in Beta, so watch this space. The release is coming, and soon.
The Marsello team is also hard at work developing a Kounta integration. We're intent on making 2019 the year of growth, helping you to maximize your knowledge and minimize your time, effort and costs.
Rewarding loyalty
With customer loyalty a major priority for you, we're making it easier to reward your best customers even more. Coming January 2019, you will soon have the ability to add exclusive rewards to each VIP tier, giving you the ability to reward your most loyal customers at different levels, with exactly the incentives you want to offer.
Customer segmentation and organization
Key feedback from 2018 suggested that you, our retailers, needed smarter marketing that helped you to understand your customers. You needed to know how their customers were spending, who to focus on, how to market to them and what you needed to change in your current strategies. So, as of mid-January, we're releasing a Customer Segmentation Grid which automatically groups your customers by their spending habits, giving you the ability to target each segment with marketing that will work best to get them back.
Coming soon:
Easy Facebook and Instagram ads to help you target new and existing customers, giving you the power to sell more while using smart segmentation.
How better to watch this space than with a newsletter?
The Marsello Monthly – The name is changeable, but the intent is here to stay. We want you to be in the loop with not just app updates, but also key information. How can you get the best use of Marsello? How do you approach marketing trends? What do our designers see in the latest trends and what are some quick tips to replicate this?
We want to share our knowledge with you and decided this is the best way to do so. Subscribe to our updates but selecting the 'subscribe' button on the right-hand side of this page, and filling out the form.
Summary
2018 was a year of big changes and big improvements for Marsello, but 2019 is set to be an even bigger year with an improving and adaptable app that we know will answer the hard questions that you have had for us. Stay tuned and with the release of our first official newsletter, subscribe to keep yourself regularly up to date with all Marsello has to offer.
Published Jan 10, 2019 12:00:00 AM