10 Things That Are Killing Your Conversion Rate (and How to Fix Them)
Written by Sophie Macdonald

 |   Read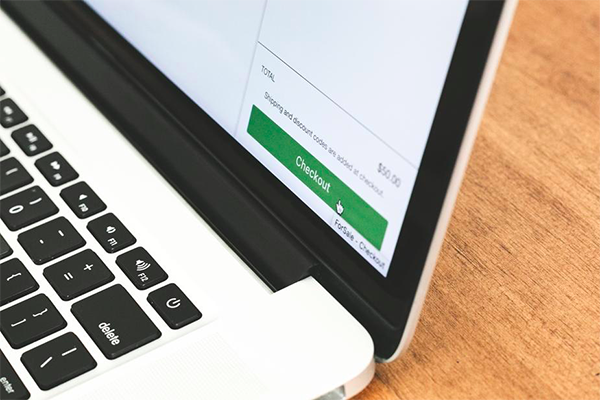 Whether you're running a brick-and-mortar store or eCommerce site (or both!), we're willing to bet that you devote a lot of time and energy to marketing. Getting people to your shop or website is a priority, so it makes perfect sense to invest in resources that help to put your brand out there.
But what happens after they reach your store or website? Are you able to close the sale or do shoppers leave without buying anything?
If the vast majority of your customers don't complete a purchase, then it's high time to focus on conversion rate optimization.
To help you do that, we've put together a list of the top reasons people leave a retail store or website without buying anything. If any of these conversion-killers are present in your store or on your site, take action ASAP.
Why people don't convert in physical retail stores
1. Poor (or no) staff interaction
If people walk into your store and they're barely acknowledged, chances are, they're going to walk right out. That's why it's so important to maximize staff interactions with customers.
Instruct your team to welcome every shopper who walks through your doors. Make sure they feel acknowledged and valued.
For best results, mix up your greetings and get creative. Rather than a generic "Welcome to the store" or "Can I help you?" consider saying things like "Who are you shopping for today?" or "What brings you to the shop?"
Another approach is to tell shoppers briefly about any promotions that you're running. Something along the lines of, "Just so you know, all our jeans are half off" will do the trick.
2. Difficulty in finding what they're looking for
Having a confusing or poorly organized store is a huge conversion-killer for brick-and-mortar businesses.
You need to make it easy for your customers to find what they need by keeping your shop tidy. See to it that your employees are on top of replenishing shelves and putting merchandise in their proper places.
The right signage can also help consumers navigate your store. If you have a large space, install easy-to-read signs to direct people where they need to go. You can also use signage to educate customers and provide more product information.
Check out this example from an Old Navy outlet store in California. To help shoppers find the right kind of jeans, they've added signage containing details about the fit and style of the various jeans, as well as the best body types for each one.
3. Your offers aren't exciting enough
If your in-store promotions are failing to convert customers, find ways to spice things up. Rethink how you structure your promotions so you can make them more compelling.
One thing you could do is instill a sense of urgency. If you're running a limited-time sale, make sure people know about it. Display signage or countdowns to tell shoppers how much time they have left to redeem your offers.
Check out this example from Parker Panache, a women's fashion store. When Parker Panache ran a storewide BFCM sale, they created an SMS campaign to let their customers know to head in-store or online to receive 20% off: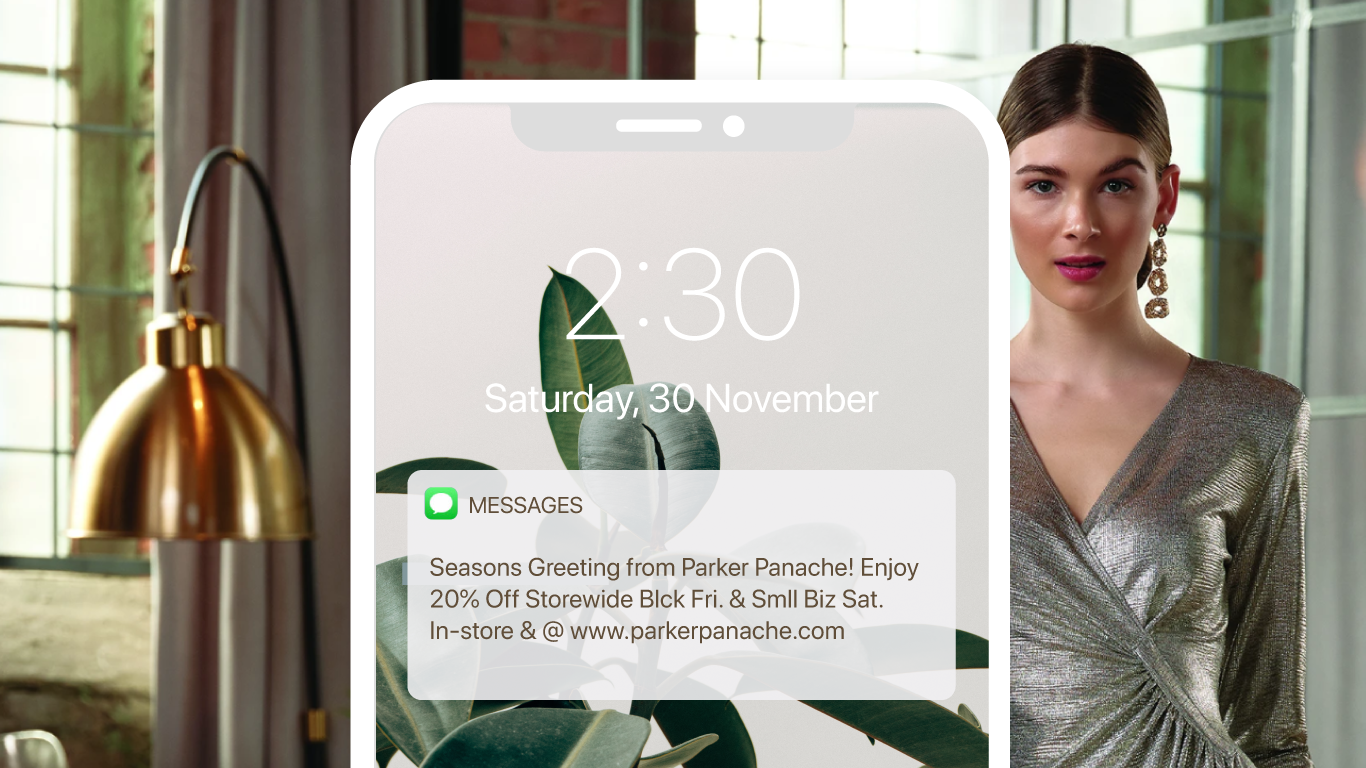 Another idea is to have a sale 'event.' In addition to bringing people together, in-store events pave the way for interactions between customers and your staff. In turn, those interactions can open up opportunities for engagement and sales.
The lifestyle brand Soft Surroundings executed this well when they ran a sale in-line with their 'Customer Appreciation Event'.
4. Long wait times
Long lines at checkout are another common reason why people don't convert. A study by Omnico Group found that US consumers will leave a store without completing a purchase after just 8 minutes of waiting in a checkout line. British consumers will leave after only 6 minutes.
You can avoid losing customers with long lines by implementing smart employee scheduling. Identify your shop's busiest hours and make sure you have adequate people on the sales floor and checkout counters to serve shoppers.
You can also alleviate long wait times by using mobile Point-of-Sale systems that let you process sales from anywhere in the store.
Conversion-killers on eCommerce websites
Now let's talk about the biggest conversion-killers in the realm of eCommerce. If you're running an online store, here are some of the top reasons why people don't convert (and what you can do about them).
5. Your website is too slow
Research has shown that 40% of users leave a website that takes more than 3 seconds to load, and "a second delay in page response can result in a 7% reduction in conversions".
There are several best practices for speeding up your site, and the right ones will depend on how your online store is set up. To give you a better idea of what you can do about site speed, here are Google's recommendations for improving page speed and performance:
Avoid landing page redirects

Enable compression of website resources (images, text, code, etc.)

Improve server response time

Leverage browser caching

Implement "minification," which is the process of removing unnecessary or redundant data from your HTML, CSS, and JavaScript resources

Optimize images by finding the right format, so they load quickly without comprising their quality

Optimize CSS Delivery

Structure your HTML to load the critical, above-the-fold content first

Remove render-blocking JavaScript
6. Your site lacks credibility
While it's true that consumers today are a lot more comfortable with online shopping, many still have trust issues when buying from websites, particularly if those stores aren't well-known.
If you're a small or medium retailer and don't have widespread brand recognition yet, you can alleviate trust issues by setting up a pro-looking website. Nothing screams 'shady' like amateur designs and grammar errors, so see to it that your website looks sleek and professional.
You should also display lots of trust signals to tell shoppers it's safe to buy from you. These could include security logos and certifications. Statements like 'money back guarantee' can also help shoppers feel more secure about their purchases.
And, if you want an extra boost of credibility, display logos of the top websites or publications that have mentioned your brand. Doing so offers third-party validation to put shoppers further at ease.
Beloved Shirts, a website that sells quirky apparel and accessories, does this well. In addition to having an up-to-date SSL certificate, they've added a 'Verified Reviews' badge, along with the logos of media companies and TV shows that they've been featured on.
7. Your site is difficult to navigate
In the same way that a poorly organized brick-and-mortar store can drive shoppers away, a website that's difficult to navigate can kill your conversion rate.
Gather feedback from your visitors to see if they're having trouble finding what they need. You can do this easily using tools like heat maps, recordings, feedback polls, and more. Check out Hotjar, a platform that offers analytics and feedback tools (heat maps, recordings, conversion funnels, form analysis, polls, etc.), so you can better understand your website visitors.
Once you have a clear idea of how people browse your site, you can use that knowledge to improve your site experience. For example, you can use visitor insights to streamline your navigation or improve the positioning of different elements on the page so people can find what they need quickly.
8. You don't offer multi-channel support
Consumers often use multiple channels to browse and buy. It's not uncommon for a shopper to start researching products on their phone, but wait until they're at a desktop computer to complete the checkout process.
For this reason, it's important that your site can support the multi-channel shopping journeys of your customers. See to it that people who browse your website on one channel can easily pick up where they left off when they use another device.
Speaking of which, you also need to ensure that your website is optimized for mobile. Google penalizes websites that don't work well on the small screen, so your site could experience issues around organic discoverability.
Not to mention, websites that aren't mobile-friendly are typically more difficult to browse, and that, in turn, negatively affects your conversion rate.
The Free Persistent Cart App can help you accomplish this. For starters, you can let your customers save their shopping carts so they don't have to start the checkout process all over again if they switch devices.
9. There are no incentives or rewards to convert
Some shoppers need an extra nudge to complete the purchase. If you're dealing with low online conversion rates, you may want to test different incentives and see which ones drive the most conversions.
Here are a few ideas:
Promotions – See if it makes sense to offer discounts or free shipping. Play around with conditional promotions such as, 'Free shipping on all orders over $100' to determine which offers are the most effective and profitable.
Rewards – If you have a loyalty program, you may be able to increase engagement and interactions from your members through various reward levels or tiers. For example, toothpaste brand, Grin Natural, offers the following rewards:
20 Points – Free Travel Toothpaste

40 Points – Free Toothbrush

40 Points – Free Brushing Chart

50 Points – $5.00 Off

80 Points – Free Cool Mint Toothpaste

85 Points – Free Whitening Toothpaste

100 Points – 25% Off
The various reward levels not only add variety to Grin Natural's program, but they also encourage members to continue earning points so they can redeem high-value perks.
Freebies – Got extra swag lying around? Use them as incentives to get people to buy. Giving 'free gifts' with every purchase can help sweeten the deal and convince shoppers to complete their purchase.
Giveaways – Have an irresistible prize up for grabs. Think of a product or experience that would appeal to your target customers, then use it as a hook to get them to buy.
OSMOSE put this tactic to good use when they ran a competition that encouraged customers to earn contest entries by shopping in their recent September 2020 sale.
10. Life gets in the way
In a lot of cases, people don't convert because 'life happens' Maybe your customers were multi-tasking while browsing your site, perhaps something urgent came up, and they had to abandon their shopping cart, or they simply got distracted by a cat video.
This is where an abandoned cart recovery email comes in. As its name suggests, an abandoned cart email is a message that you automatically send after someone starts your checkout process, but leaves before completing it. These have proven to be effective. According to Get Elastic, nearly half of all cart recovery emails are opened; 13.3% are clicked, and more than one-third of clicked cart recovery emails result in a sale.
Abandoned cart emails play a significant role in getting shoppers to complete their purchases. That's why if you haven't set up an abandoned cart recovery email flow yet, it's high time to do so.
Check out this example from speciality store, Ozzie Collectables. To re-engage customers who left items in their shopping cart (as well as those who haven't stopped by in 30 days), Ozzie Collectables sends an Abandoned Cart automated email flow that reminds customers about the products they left in their cart. The email flow itself has an impressive 28% conversion rate and Ozzie Collectables have seen a 517% increase in revenue from all automations. With these results and more, it's obvious that their automations are a powerful marketing tool.
Note: If you're still unsure about why your customers aren't converting, consider actively gathering their feedback to gain insights. What encouraged shoppers to complete the purchase? What did they think of your store and staff? Knowing these things will uncover the reasons why people convert (and why they don't). You can then use that information to refine your efforts.
The Nigerian shoe distributor, bCode does an outstanding job of collecting feedback. BCode sends customers a survey email and makes it easy for users to share their input. First they select if they were happy or dissatisfied with the service, then, depending on their answer, they answer a short survey detailing what aspects of the business they liked most. To incentivize participation (and future purchases), the company also rewards shoppers with loyalty points whenever they complete the survey.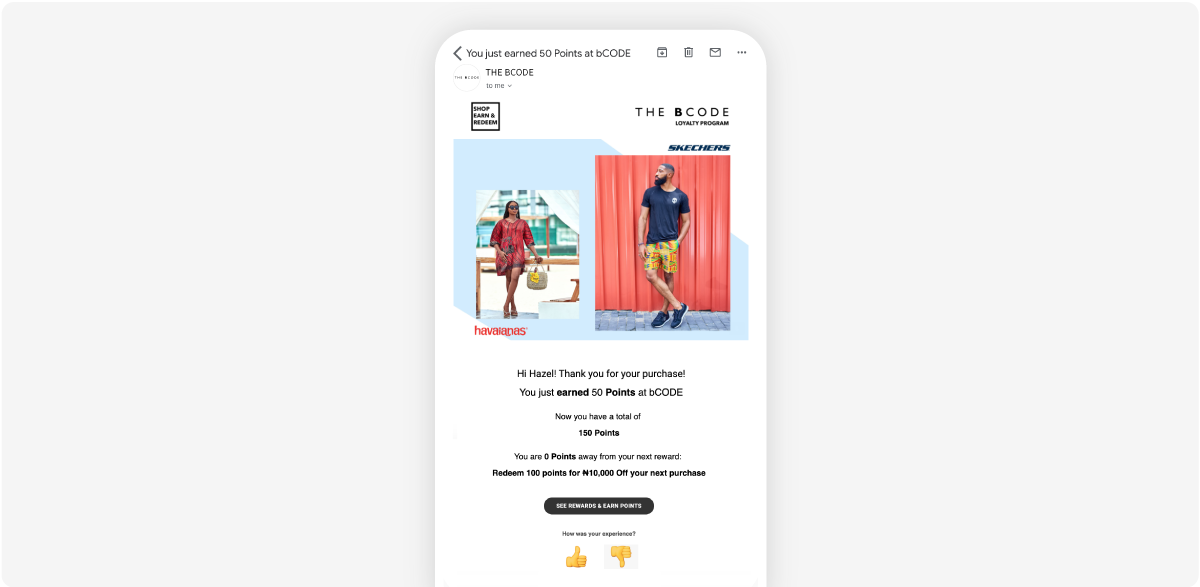 Wrapping up
You've worked hard to get people to your website or store, the last thing you want is for them to leave without buying anything! Follow the tips we've outlined in this post to maximize your conversions.
Published Oct 25, 2018 12:00:00 AM