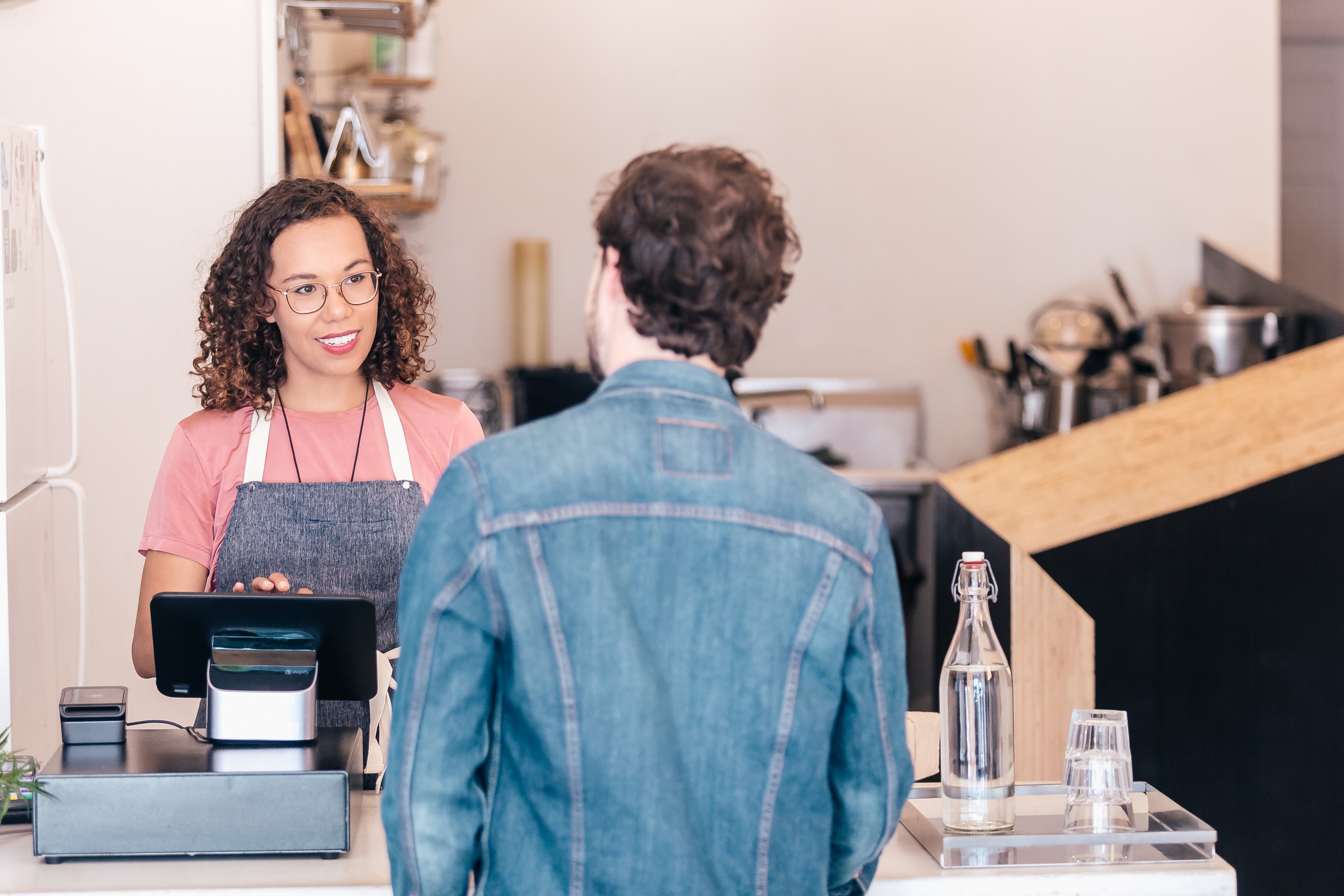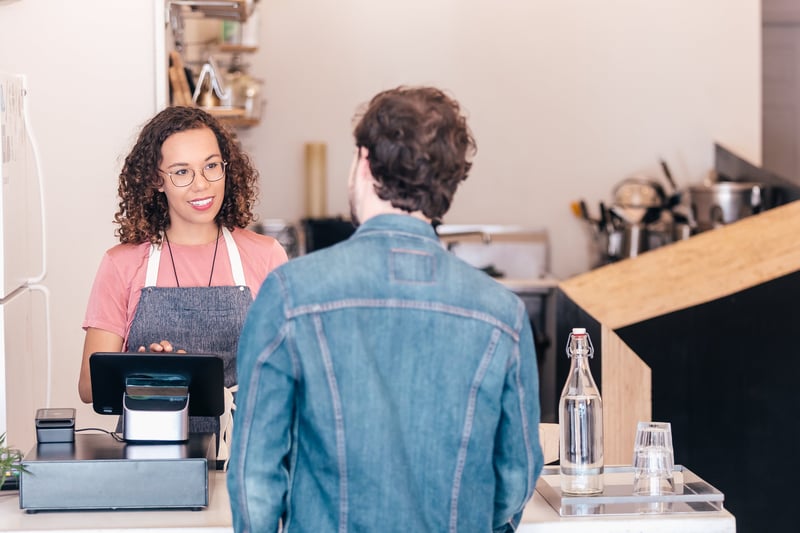 Happy workers are every employer's dream. When your employees are satisfied and love what they do, they will continuously bring their A-game and achieve great results.

Needless to say, keeping your employees happy is a must.
In addition to compensating them fairly, you should also have a rewards system in place to further motivate your team. Now, for a business owner, it can sometimes be difficult to figure out the best reward for your employees. Every business is unique after all!

But to help you figure it out, here are some tips to consider:
1. Good old fashion gratitude
It may not seem like much, but simply expressing how much you appreciate your employees can go a long way. A gratitude survey conducted for the John Templeton Foundation found that "70 percent [of respondents] would feel better about themselves if their boss were more grateful and 81 percent would work harder."

However, here's the thing: it appears that there's a gratitude gap in the workplace, because while the vast majority of people want to be appreciated, a mere "10% expressed gratitude to their colleagues every day," and "60% say they either never express gratitude at work or do so perhaps once a year."

Don't be part of the majority of people who don't express their gratitude enough in the workplace. Instead, strive to create a workplace culture that encourages appreciation among colleagues.

Here are some suggestions:
Set the right example. If you're a business owner or manager, take the lead when it comes to expressing appreciation. Other employees will soon follow suit.

Find the unsung heroes. Trying to decide who to thank? Start with the silent types. Find those employees who keep their heads down and produce great work.

Create a public gratitude journal. That's what the Administration and Finance office of UC Berkeley did. They set up a public 'kudos website' that displayed messages of appreciation. You can implement a simpler version of this, using a bulletin board in the workplace.

Be personal and sincere. Steer clear of generic compliments or messages. Find a unique employee characteristic that you're genuinely grateful for, then express your appreciation!

Take your staff out for lunch or a morning coffee. Spending some one-on-one time with your staff is a great way to show you appreciate them. It also helps you get a better understanding of their day-to-day working environment, and pick up on ways to improve your business.
2. Pizza, anyone?
Just like gratitude, a free meal or snack doesn't cost much, but it can make a huge difference. If you're looking for an easy way to reward your best employees, treat them to lunch or a box pizza.

Research has shown that free food (particularly pizza) might be even more effective in boosting productivity than monetary rewards.

The Cut cites an interesting experiment involving the staff at a semiconductor factory at Intel in Israel. For the experiment, workers were divided into four groups:
One group received a message promising them a pizza voucher.

One group received a message promising that they will get a compliment from their boss. - One group received a message promising a cash bonus of 100 NIS (around $30)

One group didn't receive any messages. They served as the control group for the experiment.
The results of this were surprising. According to The Cut: After the first day, pizza proved to be the top motivator, increasing productivity by 6.7 percent over the control group, thereby just barely edging out the promise of a compliment (in the form of a text message from the boss that said 'Well done!'). Those in the compliment condition increased their productivity by 6.6 percent as compared to the control group. But the worst motivator, much to the company's surprise, was the cash bonus, which increased productivity by just 4.9 percent as compared to the control group.

It's interesting to note that cash was the worst motivator of the bunch, and it demonstrates that cash isn't necessarily 'king' when it comes to employee rewards. This isn't to say that money isn't important; it should still be a factor, of course. However, as an employer or boss, you should also recognize that money isn't everything. You need to incorporate other elements into your employee rewards strategy.
3. Time off and flexibility
A Fractl survey of 2,000 people found that job seekers ranked 'more flexible hours' and 'more vacation time' as the second and third most important benefits when considering jobs (the first was better health benefits).
Clearly, time off and flexibility are important to today's workforce. If you're able to offer more flexible hours and schedules to your staff, by all means, do so. Your team will love you for it.
4. Free or discounted merch
Be generous with your staff discounts and freebies. Aside from being a great token of appreciation, giving your team access to your merchandise also helps their product knowledge.

Case in point: I recently had a positive customer service experience when I went into a store to buy a new pair jeans. After being greeted by a staff member, I was given personalized help and information about the different jeans I was trying on.

The associate gave me specific advice and input about each pair. She knew which products didn't stretch too much and she had some great product care tips to share.

When I complimented her on her deep product knowledge, she explained that her boss gives her different items of clothing to try out when they get new stock.

Consider doing similar in your store. Give your employees free (or heavily discounted) merch. In addition to keeping them happy, you're also helping them get to know your products better. That, in turn, leads to better shopper interactions and happier customers. Win-win.
5. Personalized rewards
Do you want to provide a token that really stands out? Then tailor your reward to each specific employee.

For example, if you know that your store manager enjoys musicals, why not get them free tickets to the hottest Broadway show? Do you have an associate who's expecting her first child? Give her a baby care basket.

Get to know your employees, figure out what they like, and come up with the appropriate rewards.
One useful tool that could help you get the hang of creating captivating and appropriate rewards is Canva's Certificate Maker.

Consider ideas like gift certificates – a piece of paper given by the retailers to their employees and customers which can be used in exchanging goods and services. Some eCommerce sites offer digital gift certificates to cater to a bigger audience with varied preferences. Retailers also use certificates as a reward for employees for their hard work and are sometimes given to their top customers as a gift of appreciation.

For a wide array of designs, Canva Certificate Template is an online tool that can be used by retailers or eCommerce sites in creating more appealing gift cards for their employees and customers.
6. Recognition
For obvious reasons, recognizing and calling out someone for a job well done motivates them to do even more stellar work. So be sure to recognize your team members whenever they do something great.

We should also note, though, that recognition shouldn't just come from the top. While it's good to know that the boss recognizes great work, it's equally important for an employee to feel recognized by his or her peers.

The people that someone works with day-to-day have a big impact on their morale and output. So it makes perfect sense that being recognized by their peers can do wonders for productivity and performance.

So, encourage peer-to-peer recognition. You can do this in your staff meeting or sales huddles. Ask your staff to name team members they think are doing really well and help spread some good vibes all around.
What's the best way to reward your staff?
We just gave you a bunch of ideas on how to reward your employees. The question is, which method is right for you? The short answer is it depends. There's no one-size-fits-all rewards system, since each business and work environment is different.
You need to factor in the personality types of your staff or even their gender. Frac.tl found that men and women prefer different types of rewards, so you need to take that into consideration as well.

The bottom line? To find out which types of employee rewards work best, have a think about what makes sense of your staff and business. You may need to test a few tactics to really figure out what works, and keep at it.
Final words
Building a great working culture is about appreciating and encouraging your staff, and enabling them to be advocates for your business.

Your staff are the face of your business, so by creating a supportive environment that actively notices and rewards great work, you're not only doing your staff a favor, you're also paving the way for a better customer experience and business overall.
Published Sep 10, 2018 12:00:00 AM