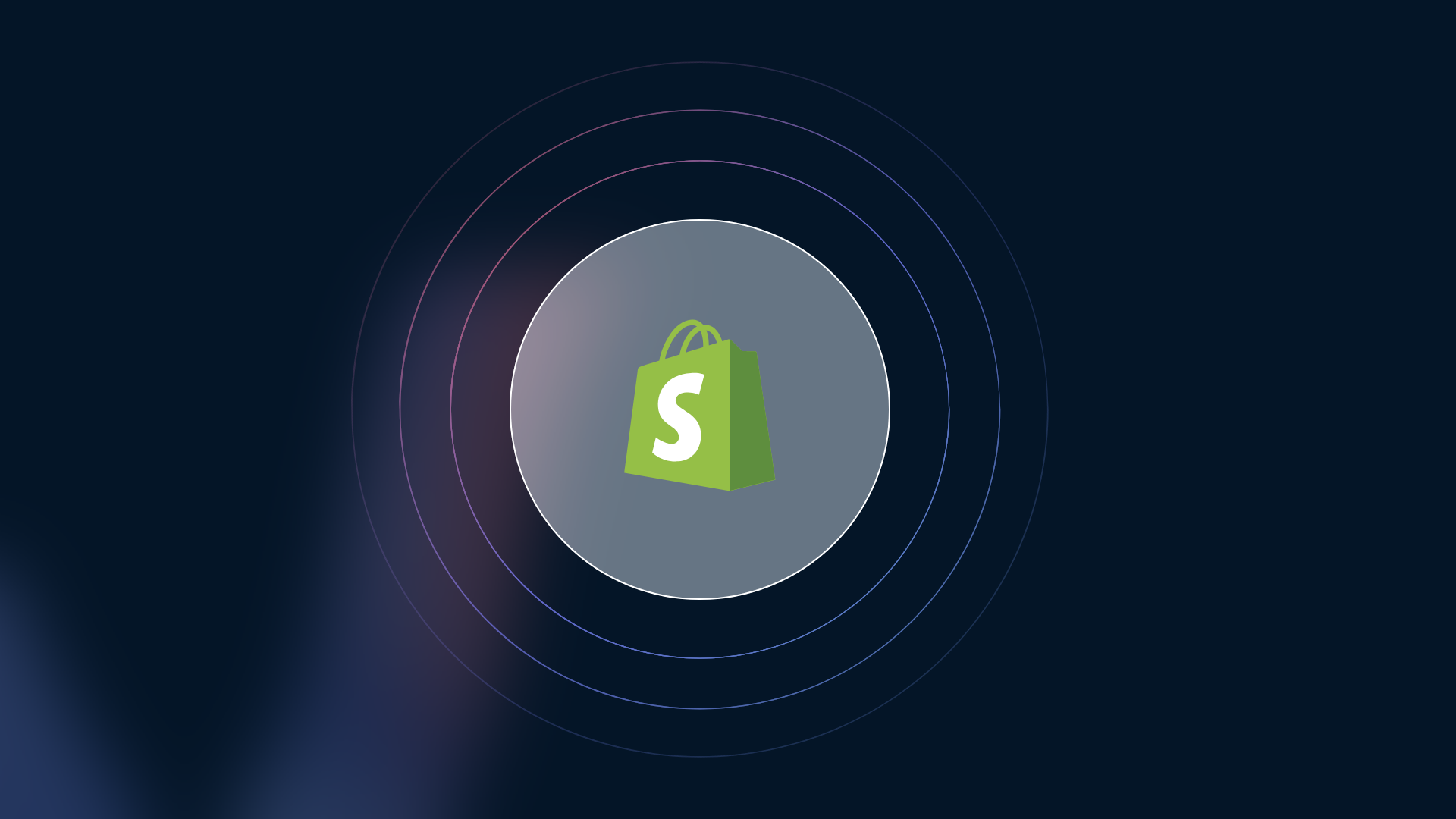 7 Best Loyalty Apps for Shopify in 2024
Written by Max Crosse

 |   Read
Customer retention isn't easy. Between your eCommerce and physical stores, social media, and various other touchpoints, customers can slip through the cracks.
Shopify's loyalty program apps make it easy to engage your customers with personalized rewards and incentives and ensure they stick around for the long term. But with so many loyalty apps to choose from, how do you know which one is right for your business?
In this article, we'll review the 7 Best Loyalty Apps for Shopify and how they can increase customer retention and boost sales for your store.
---
What are the best loyalty apps for Shopify in 2024?
1. Marsello

[Top pick ✨]
Marsello helps you drive sales and reward regulars with a loyalty and referral program that works in-store and online. With Marsello, you can customize the appearance of your program to match the look and feel of your brand. It's easy to set up rewards, discounts, points, VIP tiers, and more to gamify your customers' shopping experience and encourage them to spend more.
Marsello's key point of difference is the ability to run your loyalty program seamlessly across your Shopify eCommerce and POS channels. This simplifies customer loyalty management and allows for a more seamless customer loyalty experience.
Marsello's loyalty tools also connect with its all-in-one marketing automation tools, helping you run more effective campaigns, from email to SMS, reviews, and more.
Here are some popular ways to use Marsello:
Customize and launch a loyalty program that works in-store and online
Reward customers with personalized rewards, points, VIP tiers, and more
Sync sales from eCommerce and POS and link them to unique customer profiles
Use your customer insights to run smarter, personalized marketing campaigns
Manage all of your marketing from one app, email, SMS, automations, and more
Pricing
Marsello offers a 14-day free trial. Paid plans start from $135 USD/month, and are based on your customer database size and the number of eCommerce and POS sites connected.
What merchants think about Marsello
Merchants enjoy using Marsello for its user-friendly interface and powerful loyalty features. Marsello merchants have seen a boost in sales through its loyalty and rewards program, email, and SMS marketing features. Marsello's marketing automation tools and cost-effectiveness are also highlighted, along with its responsive customer service team.
2. Smile.io
Smile.io offers easy-to-use loyalty and rewards tools to help you engage your shoppers, and turn first-time customers into forever customers. Over 125 million shoppers earn points through Smile.
With Smile, you can create your own loyalty and rewards program that increases sales and repeat purchases, saves on acquisition costs, and boosts brand loyalty. The best part is that creating a loyalty program with Smile only takes a few minutes—with no coding required.
Smile offers simple management of your customers and loyalty data, and if you need help, you're supported 24/7 by a team of loyalty experts to answer your questions.
Here are some popular ways to use Smile:
Customize your loyalty widget and rewards launcher to match your brand aesthetic
Encourage repeat sales by allowing customers to earn points and rewards
Connect Smile with your email, review, and customer service apps
Nudge customers to continue shopping by reminding them of their points and rewards
Pricing
Smile is free to install. Their free plan allows up to 200 monthly orders and gives you access to all the basic loyalty features, including a points and referrals program, basic brand customization, default reward emails, and an analytics overview.
What merchants think about Smile.io
Shopify store owners appreciate this app for its easy setup and seamless integration with Shopify. Smile is praised for its loyalty points system, customizable rewards options, and VIP program features. Smile's free plan is a good entry point for new businesses looking to increase customer loyalty. The free version is robust and easy to use.
3. LoyaltyLion
LoyaltyLion helps Shopify brands boost retention and increase customer engagement with a loyalty program that goes beyond points and rewards.
The popular loyalty app helps you incentivize brand engagement and motivate repeat purchases by offering loyalty points and rewards to customers who engage with your business.
Here are some popular ways to use LoyaltyLion:
Reward positive onsite behavior with customizable points and gifts
Increase brand advocacy by rewarding customer referrals
Deliver points and rewards through email and on-store notifications
Tailor how your loyalty program appears on your Shopify eCommerce site
Integrate with email providers, subscription partners, reward platforms, and more
Pricing
LoyaltyLion offers a free plan that gives you access to basic loyalty features, unlimited members, and up to 800 monthly orders. Paid plans start from $156 USD/month.
What merchants think about LoyaltyLion
Merchants highly recommend LoyaltyLion due to its seamless integration, customizable features, and user-friendly interface. LoyaltyLion is praised for its exceptional customer service, and merchants appreciate the app's detailed analytics, and easy migration from other loyalty apps.
4. Joy: Loyalty & Rewards Program
Joy is a user-friendly loyalty solution designed to keep your customers around with advanced loyalty programs and rewards features. It's designed to help Shopify stores effectively convert their shoppers into loyal customers with the help of rewarding points.
The app has a variety of features that allow store owners to manage the earning and spending of loyalty points flexibly. All of Joy's loyalty features come in a user-friendly and no-code-required platform that's supported by 24/7 customer support.
Here are some popular ways to use Joy:
Reward customers for signing up, placing orders, leaving reviews, and more
Manage your customer tiers, points, and missions with export and import data
Run campaigns with built-in email notifications and automations
Leverage your store's point-of-sale data to run more effective loyalty campaigns
Engage your customers without slowing down your shop's loading speeds
Pricing
Joy offers a free plan, limited to 250 orders per month. You can enable points-earning options for customers who sign up and place an order. Paid plans start from $29 USD/month.
What merchants think about Joy
Merchants love Joy for its diverse loyalty features such as rewards programs and referral options, and low impact on your shop's loading speeds. The customer service team is highly praised, and merchants find the pricing reasonable and appreciate its integration with POS. The tool is regarded as a valuable tool for growing a store's database and social following.
5. Yotpo: Loyalty & Rewards
Yotpo's eCommerce retention marketing platform helps Shopify brands drive repeat sales with connected solutions for loyalty, email, SMS, reviews, and more. With Yotpo, you can build a customizable, retention-driving loyalty program that offers more than just rewards.
Yotpo's agile loyalty tools empower store owners to launch a loyalty program quickly and iterate endlessly — with no developer work required. The platform's out-of-the-box campaigns help you drive repeat sales from the get-go.
Here are some popular ways to use Yotpo:
Customize, launch, and manage your loyalty program with no coding required
Monitor your loyalty and referral program data, from ROI to customer LTV, and more
Increase repeat sales and customer engagement with diverse rewards and tiers
Create a seamless marketing experience by integrating Yotpo's marketing products
Pricing
Yotpo is free to install, with a free plan available to stores with fewer than 100 monthly orders. Paid plans start from $199 USD/month and provide your customers with more ways to earn.
What merchants think about Yotpo
Yotpo is highly recommended for its seamless Shopify integration. The platform helps users effortlessly boost business with features like email reminders for points-earning, and reward redemption options. The customer service, especially the live chat is appreciated, and the app's customization capabilities are also appreciated.
6. Stamped Loyalty & Referrals
Stamped Loyalty helps Shopify brands maximize customer loyalty with a customized loyalty program, VIP tiers, and referrals. The platform works as a stand-alone product, but can also be integrated with Stamped's integration reviews and ratings product to create a full suite of customer tools.
Stamped helps brands deliver immediate value to their customers through a personalized loyalty experience. Their platform helps you increase average order value and maximize customer lifetime value through AI-powered points and rewards, VIP tiers, and referral solutions.
Here are some popular ways to use Stamped:
Drive engagement with points-based campaigns that motivate customers to shop
Reward and incentivize customers to share your brand with their friends
Deliver a fully customized on-brand loyalty program and experience
Create exciting VIP tiers and perks to recognize your best customers
Stamped Pricing
Stamped offers a free plan. Paid plans start from $59 USD/month, however, by signing up for Stamped's 12-month plan, you can save 17% off your subscription costs.
What merchants think about Stamped
Merchants love using Stamped for its intuitive loyalty integration with Shopify, along with its advanced customization features and helpful customer support team. Despite some instances where glitches and shortages in real-time assistance occur, the overall sentiment remains positive, with Shopify store owners taking pleasure in migrating from other app alternatives.
7. Rise.ai
Rise is the go-to gift cards and store credits app for Shopify stores. The app is designed to manage all your brand's re-engagement activity, from gift cards to referrals, rewards, and refund management.
Rise helps you establish an intuitive rewards program with flexible, automated store credit flows that strengthen your customer relationships and increase customer lifetime value.
Rise's customer service team is excellent and has proven to go above and beyond to help customers get the most out of their products and deliver success.
Here are some popular ways to use Rise.ai
Trigger and create store credit rewards based on customer activity
Issue gift card refunds and offer store credit for returns
Launch a loyalty program that encourages store credit accumulation
Remind customers of their gift cards with scheduling and sending options
Pricing
Rise's starter plan starts from $19.99 USD/month and gives you access to essential store credit and gift card features, limited to 100 monthly store orders.
What merchants think about Rise.ai
Merchants appreciate the app for its gift cards, rewards programs, and store credit issuance. The app has high customizability and works seamlessly with Shopify and Klaviyo, helping you run more effective campaigns. The app has been instrumental for many Shopify stores wanting to increase sales and attraction, with its gift card scheduling and automation tools being a stand-out feature.
---
So, which loyalty app should I install?
Shopify's loyalty apps make it easy for store owners to engage customers and drive long-term brand loyalty.
The best loyalty programs are ones that make customers feel seen and valued, regardless of how they shop. In this context, Marsello's seamless integration with Shopify eCommerce and POS allows store owners to nurture customers and manage loyalty and order data across multiple channels.
By centralizing your in-store and online customer data, you can get a complete view of your customers, helping you optimize your loyalty program and run more targeted and timely campaigns that drive sales for your Shopify store.
Published Aug 25, 2023 12:25:44 PM