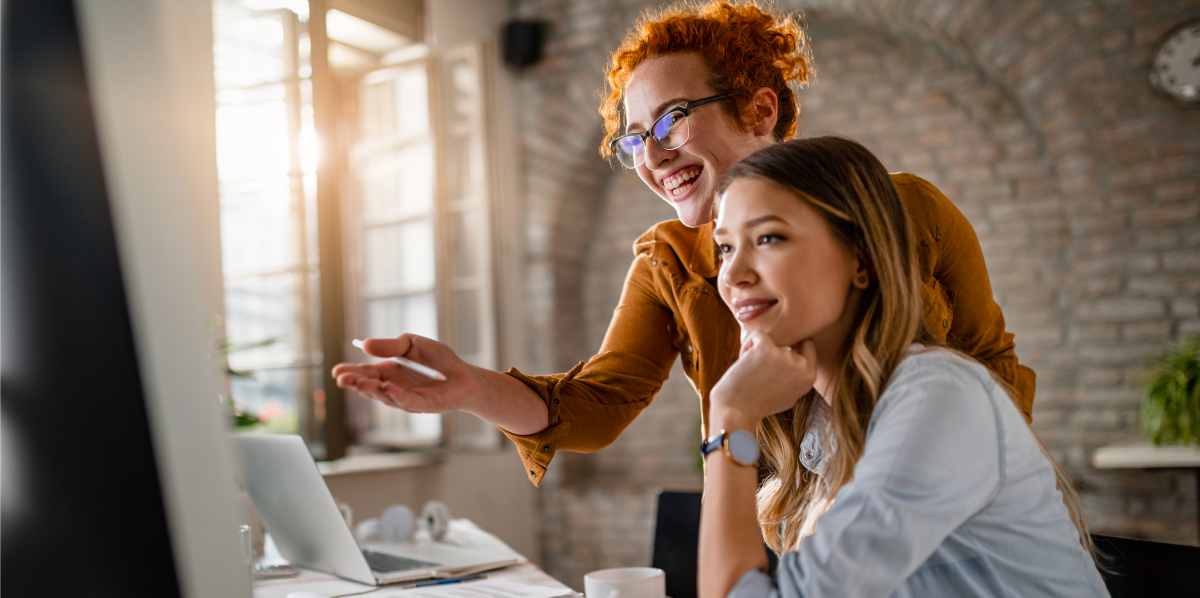 Abandoned cart automations are just the tip of the iceberg.
Written by Max Crosse

 |   Read
For modern Shopify businesses, it's easy to lose track of your customers - between all your different touchpoints, customers and marketing opportunities fall through the cracks, leaving you with missed sales and less-than-optimal customer retention.
By incorporating a suite of set-and-forget automations into your marketing strategy, you can reach the right customers at the right time, with the perfect offer to increase engagement and drive sales with zero ongoing maintenance.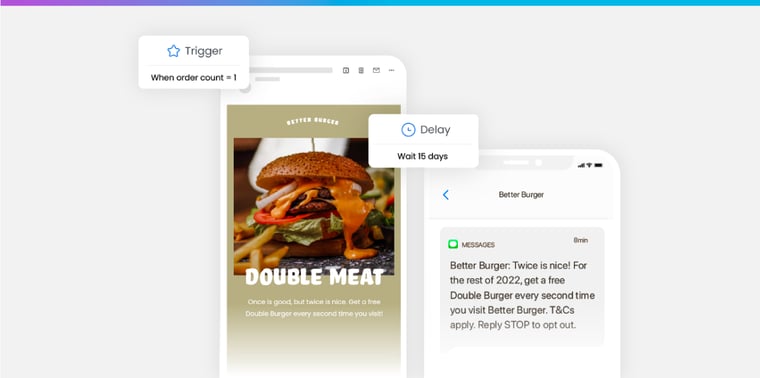 What is marketing automation, and how does it work?
Marketing automation is the combination of technology and strategic marketing activity that runs on autopilot for your business. A good marketing automation platform (MAP) will enable you to automate repetitive tasks, like email marketing and loyalty programs, while building lasting relationships with your customers, increasing brand loyalty, and driving new and repeat purchases across all of your touchpoints.
For merchants who sell in-store and online, marketing automation works by following your customers throughout their journey and engaging with them based on pre-defined triggers. With most automation platforms, you can either choose from a selection of pre-built email flows that are designed to drive sales at key moments, or you can build your own from scratch.
5 automations that Shopify merchants should have enabled
Recover abandoned carts: Encourage customers to complete their checkout with a series of abandoned cart recovery emails. This acts as a friendly reminder for your customers to come back to your store and complete their purchases. Pro tip: If a customer doesn't convert from the first email in the series, consider adding a discount or free shipping to incentivize the purchase.

Thank first-time customers: Say thanks to your customers after their first purchase with you. Make a great first impression, introduce them to your brand, and encourage them to keep coming back for more with product recommendations and exclusive offers.

Reward your best customers: Look after your best customers with an automated email workflow that thanks them for their loyalty and encourages them to shop again. Personalize your emails with product recommendations that align with your customers' needs and purchase history. Make them feel like valued customers and that their loyalty matters.

Wish your customers a Happy Birthday: Make your customers feel appreciated on their special day. A cheerful Happy Birthday email will get them shopping and strengthen their relationship with your brand.

Win-back lapsed customers: Remind customers to come back to your store with an automated email that's designed to win them back. Motivate repeat purchases discounts that are too good to ignore, and create a sense of urgency with limited-time offers.
Did you know that Marsello merchants who have more than one email automation enabled see an average of over 70x ROI for their marketing?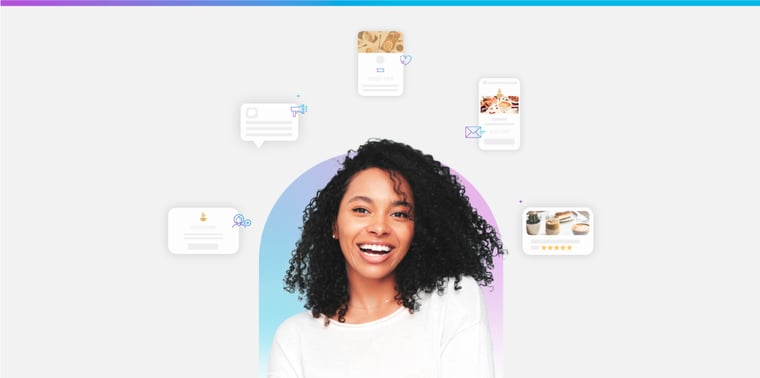 The advantages of marketing automation for omnichannel Shopify businesses
1. Save time while nurturing your customer relationships
With marketing automation, you can save yourself hours of work every week. Rather than wasting valuable time building one-off marketing campaigns, you can simply enable behavior-triggered marketing emails that run on autopilot and feel authentically engaging.
2. Provide a personalized experience
Quit annoying your customers with irrelevant emails…. It's frustrating and can impact your email open rates. Utilizing personalized messaging means that your customers are more likely to open your emails, engage with your content, and complete a purchase. Some simple examples of personalized messaging include; using customers' names in your email headlines, suggesting products based on their purchase history, or promoting new collections that might interest them.
3. Build relationships and increase customer lifetime value
Acquiring new customers can be expensive. In fact, it's around 5x more expensive to acquire new customers than it is to nurture your existing ones. So, rather than investing all your marketing dollars into attracting new customers, it's worth redirecting some effort into improving your existing customers' experience and building brand loyalty.
By automating your Shopify marketing, you can ensure your customers stay informed and engaged across every touchpoint. Whether it's an update regarding their loyalty points status, an email that invites them back to the store with a discount, or a one-time offer, these timely and hyper-personalized messages all work together to grow your relationship with your customers and keep them interested.
4. Keep your brand front-and-center across all your marketing channels
Your customers are constantly moving between various marketing channels, from email and social media to your eCommerce website or your physical store, so being able to reach them automatically across all these touchpoints is critical to keeping your business top-of-mind. Marketing automation apps work overtime to nurture these relationships while you can focus on other areas of your Shopify business. Read 6 essential steps for omnichannel commerce.
5. Boost your in-store and online revenue, automatically
Implementing a set-and-forget marketing automation system enables you to bring in consistent 'background' revenue for your business. Once set up, it runs completely autonomously for you - Simply enable pre-built email workflows, or customize your own and watch your platform do the hard work for you. Deliver timely and personalized messages that reach your customers at exactly the right moment to encourage them to make a purchase.
Ozzie Collectables have seen a 517% increase in revenue since enabling their automated marketing campaigns with Marsello. Learn more.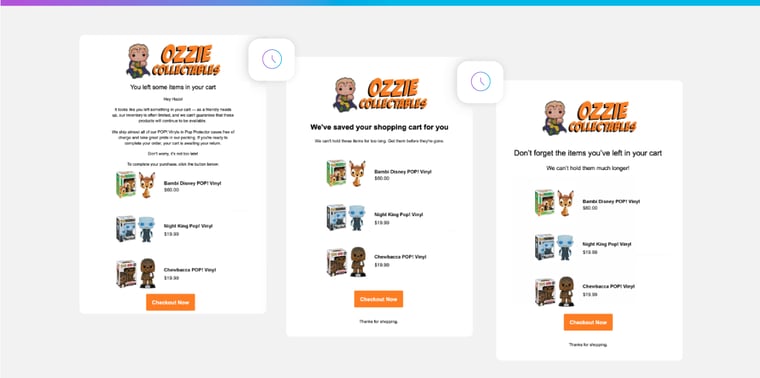 Final words
Creating a seamless, automated marketing experience is critical for growing revenue and building customer loyalty across both brick-and-mortar and Shopify eCommerce sites.
With marketing automation apps, you can send timely and targeted messages that encourage your customers to keep coming back for more, all while decreasing your personal workload and letting your focus on other areas of your business.
An all-in-one marketing platform harnesses your customer data to create a carefully curated and specific marketing experience that feels intentional to your customers. If your marketing automation provider has your back, the basics of these automations will be largely set up for you.
Did you know that Keep Cart is part of the Marsello ecosystem?
Keep Cart was purpose-built for omnichannel Shopify merchants to recover sales from abandoned shopping carts. But while Keep Cart has helped recover thousands of abandoned carts, many of you wanted to know - What else could I be doing?
That's why we built Marsello - it's the complete marketing solution for Shopify merchants who sell products in-store and online. Marsello has an entire suite of set-and-forget automations (including abandoned cart recovery emails) that bring in consistent, predictable revenue for your business. Learn more about Marsello's features
With Marsello, everyone gets special treatment with a personal touch. Every customer is different, so each marketing feature is designed to guide them through different points in their journey with your brand - The ultimate goal? To move them from a one-time shopper to becoming a loyal customer that keeps coming back for more.
Ready to automate your marketing?
Published Dec 1, 2021 11:11:00 AM