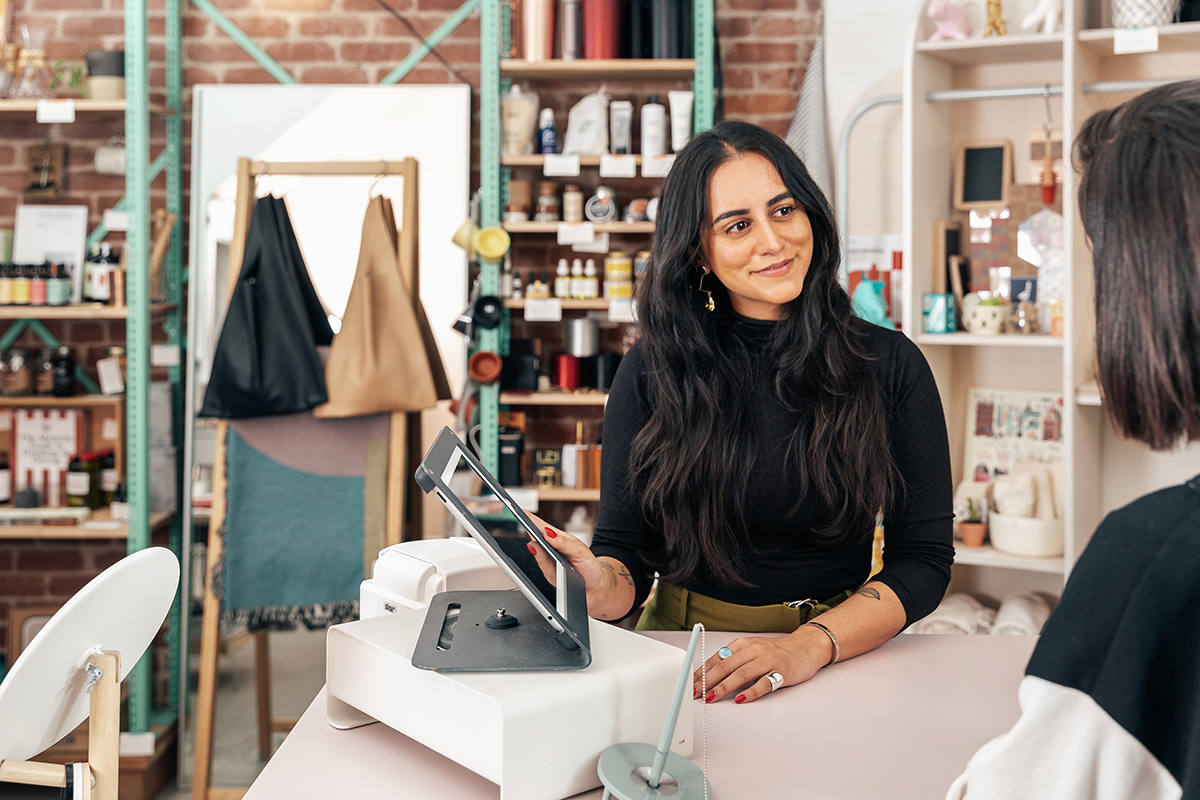 Choosing the Right Omnichannel Loyalty Software for Your Retail Store
Written by Francesca Nicasio

 |   Read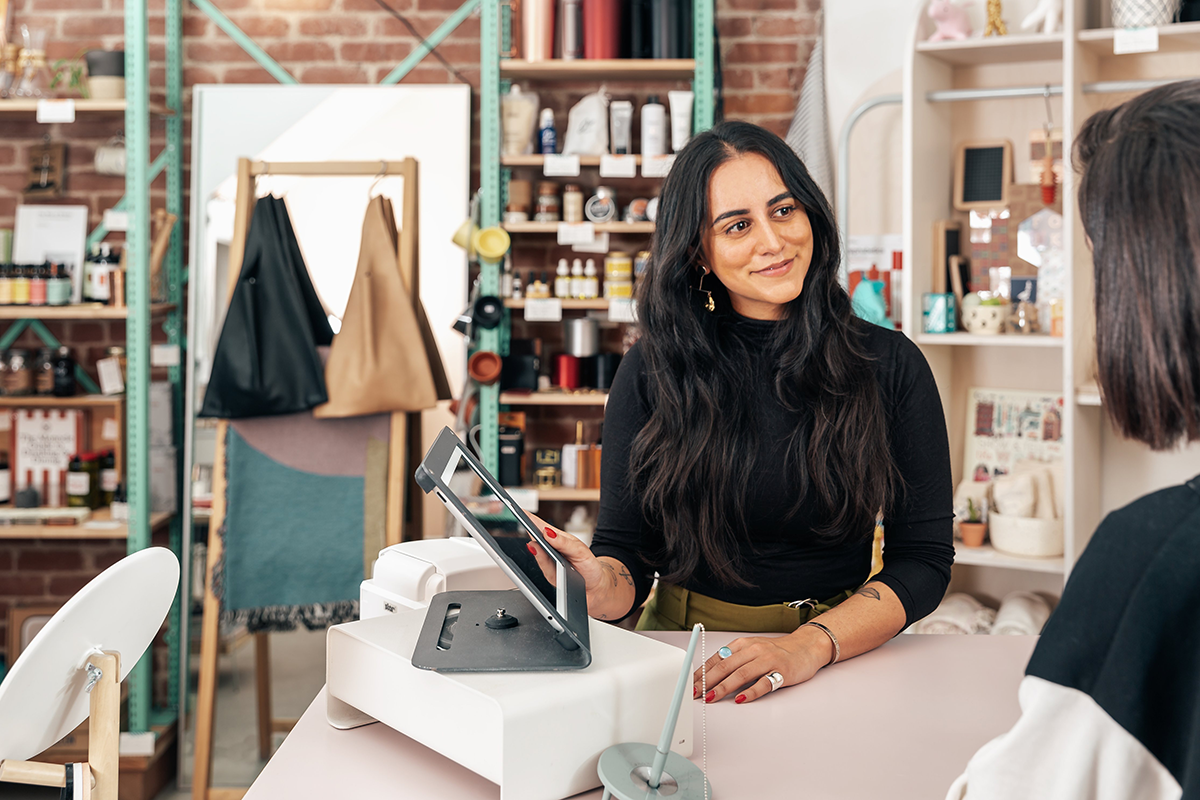 Loyalty marketing has grown to be an integral component in retail. These days, a rewards or loyalty program is no longer just nice to have, it's practically a necessity.
The 2017 IRI Consumer Connect Survey found that 74% of consumers select a retailer based on their loyalty or discount program, which means that shoppers increasingly view these initiatives as must-haves in their retail journeys.
The value of loyalty programs can also be seen in the bottom line. McKinsey estimates that the right program "can generate as much as 20 percent of a company's profits."
Clearly, having a rewards or loyalty initiative can be a big boon for business if you have the right one.
Several factors come into play when it comes to the success of any loyalty program. There's rewards structure, program policies, and promotions, among other things. But one critical component that is sometimes overlooked is the platform on which you run your program.
The right loyalty solution can delight your customers and drive repeat business, but the wrong one can cause headaches, customer issues, and a whole lot of wasted time and money.
That's why it's so important that you invest the time and effort in finding and selecting the best software for retail business.
Need help doing that? In this article, we'll walk you through the steps for finding and vetting loyalty software. Whether you're starting your first loyalty program or are looking to replace your existing solution, this post will give you a clear path to choosing the best system for your business.
Let's dive in.
Step 1: Determine your needs
Starting your search for a loyalty solution without first identifying your needs is like walking into a grocery store without a shopping list. Sure, you can do it, but your experience will be much more efficient and cost-effective if you go into the store with a clear idea of what you want and need. The same thing goes when shopping for the right software. Before you embark on your search, take some time to figure out your business requirements; consider the following factors:
The types of rewards you want to offer: Iron out the structure of your loyalty program and the perks that you want to offer. Are you planning to give points for every purchase? Do you want your program to have tiers or levels? What about birthday perks?
Outline the program flow that you want to implement. Document the steps, policies, and rewards you want to offer, then refer to your notes later on when you're evaluating different solutions.
Communication: Running a loyalty program requires you to keep in touch with members. That's why it's important to determine how you want to communicate with customers. Do you prefer to send emails or text messages? Do you need to do both? Whatever the case, take note and make sure the system you choose can accommodate your needs.
Channel and device capabilities: If you're selling on multiple channels (i.e., you have a brick and mortar store and eCommerce site) then you'll need a solution that offers multi-channel capabilities.
Data and analytics: List out any metrics or KPIs that you want to track. Do you need insights around your rewards redemption rate? What about your top spenders? Would you need to export your data into an Excel or CSV file? Figure out your needs from a reporting and analytics perspective, and keep those requirements in mind during your search.
Already have your needs documented? Great! You're ready for the next step.
Step 2: Kick off your search!
When it comes to evaluating software, there's no shortage of resources that can aid your search. There are plenty of people, websites, and companies that can provide information about loyalty vendors in the market.
To avoid getting overwhelmed, we recommend starting with the following:
Your existing Point-of-Sale or eCommerce solution
Loyalty programs almost always require transactional data to run effectively. That's why it's critical that you integrate your solution with the sales platform. Your loyalty system must be able to 'talk' to your Point-of-Sale and eCommerce system.
For this reason, we suggest that you check if your current Point-of-Sale or eCommerce provider's App store for any loyalty software. Most companies will have preferred loyalty add-ons, so it may benefit you to go with the recommendations of your existing provider's.
Doing so will make the setup process easier, and the likelihood of running into integration issues will be much lower.
Other merchants
Consult with other retailers and ask them about the loyalty solutions they're using. How much does their solution cost? What are their favorite features? Would they recommend it to others? These are just some of the questions you should ask when gathering intel.
And if you know of any local retailers with a good program, consider heading over to their shops so you can see their loyalty software in action.
Google and YouTube
Good 'ol Google can still be a reliable source of software information, and it could help you find relevant providers and reviews. Just run a search using keywords like 'loyalty app for [insert eCommerce/POS provider]' and see what comes up.
Step 3: Run the numbers
Once you've done your initial research, you should have a fairly good idea of what loyalty solutions are out there and how much they cost. The next step (if you haven't done so yet), is to set a budget and determine how much to allocate for the software.
You can do this by enumerating the costs of your loyalty program. Such costs may include:
Software subscription (use the info you've gathered from the previous step to estimate this)

Cost of rewards

Loyalty marketing costs

Time and labor costs to run and maintain the program
Doing this exercise will give you a more solid idea or how much you can spend on your program. You could even take things a step further by calculating your Return-On-Investment (ROI) using the formula
[investment gains] - [loyalty program cots] x 100
This above calculation does require a bit of speculation, so do your best to forecast the added revenue that you'll gain from having a loyalty program. These gains may include:
increase in repeat purchases

increase in new customers

higher order values

more referrals
Once you know what your investment will look like, you'll be able to figure out that right amount to allocate for your loyalty software.
Step 4: Evaluate each solution's customer support
No matter how great a system is, you need to anticipate the need for some level of customer support. It's not uncommon for questions or tech issues to arise when you're dealing with software, so you want to make sure you have access to the right support and resources if and when such issues come up.
When you're evaluating options, try to get a feel for their customer support. Do they provide phone assistance or is everything done via email and chat? If they have a customer service line, what are their hours?
Most software providers have an online help centre. Before signing up, you may want to peruse their support documents and resources (i.e., tutorials, white papers, etc.) to gauge how effective and informative they are.
Marsello, for example, has a searchable online help center that contains several articles on how to use and get the most out of the software.
Step 5: Evaluate the program from your customers' eyes
Your customers will also spend a fair amount of time interacting with your program, so you'll want to evaluate loyalty program providers from your customers' perspective. There are a number of ways to do this. If you're taking a free trial of the software, join your own loyalty program as a customer and see how it goes. Going through a demo? Ask the provider to walk you through the program from a customer's side of things.
Alternatively, you can find stores that are using the loyalty software that you're considering and then test their program as a customer. A good place to find these stores is on the loyalty provider's website under examples, success stories, or case studies.
Wrapping up
Searching for the right loyalty program for your retail store may take some time. You'll need to speak with different providers, run the numbers, and put yourself in your customers' shoes to really figure out the best system for your business.
It can be big a project, but if you adopt a systematic approach and put your customers at the centre of your search, we guarantee that you'll end up with the right solution.
Published Sep 24, 2018 12:00:00 AM