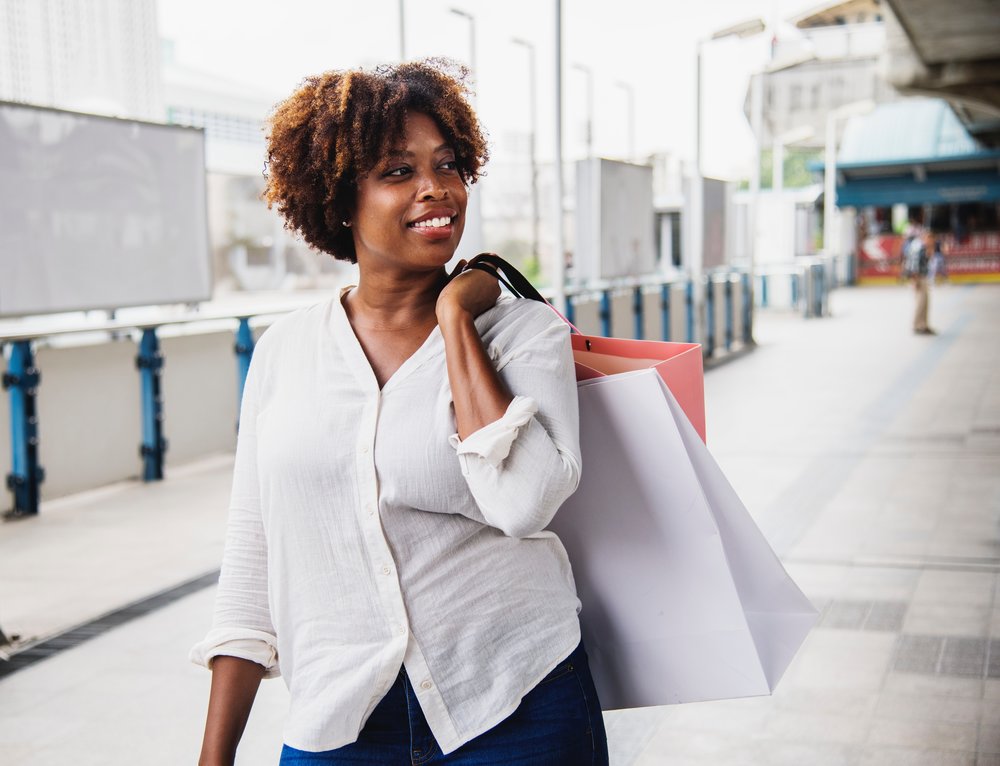 Exceeding Customer Expectations and Wowing Your Customers
Written by Sophie Macdonald

 |   Read
Exceeding expectations and offering a memorable experience is often what transforms shoppers into loyal customers and gets them talking about your business.
With happy, satisfied shoppers equaling a higher referral rate, which results in a lower customer acquisition cost, it's essential that your staff deliver a Wow customer experience at every customer interaction. And customer referrals are a great way to encourage more foot traffic into your store. In fact, an impressive 74% of consumers identify word-of-mouth as a key influencer in their purchasing decision [Ogilvy].
In their Retail Brief - Inflection Points: Seizing the Moments in Customer Loyalty, Loyalty marketing experts Aimia say that exceeding customer's expectations is all about seizing the moment. "Customers are so well trained by experience to expect the bare minimum in service and attention that even modest efforts to exceed baseline expectations can pay dividends in customer loyalty."

How do you ensure your customers have a great experience?
The way customers feel about your in-store service is important. Research by Hubspot indicates that 70% of buying experiences are based on how the customer feels they have been treated.This means it's essential that your staff excel in their role as ambassadors for your store. The best customer anecdotes about their shopping experiences are often because of a single staff member going the extra mile.
Every customer that comes into contact with your business should be treated to the very best customer service experience.
Best-selling author and retail expert Doug Sandler suggests making a loyal customer is more important than making a sale. So if shoppers leave your store without buying something, make sure they've still left with a smile on their face!

Delivering a great in-store experience
When your staff greet customers in-store, have them take a moment to read customers' body language and think about how they can best be approached.
Every customer is an individual with different needs, wants, and tastes. So have your staff members' service reflect this. However, the one consistency all shoppers want is to feel listened to.
Encourage your staff to go the extra mile. If a customer asks a question staff don't know the answer to, have them take down the customer's details so they can be called back later, or when shoppers are browsing, holding onto a million things at once, have staff offer to put items in the changing room for them.
Any discomfort for shoppers should be alleviated when possible. So have staff seize the moment and show they are attentive to customers needs.

Deliver a great online experience
For your customers who reach out to your store online, it's equally important that they have a top-notch experience with your business too.
There is often a disconnect between online customer service and in-store. But as customers increasingly expect an omnichannel experience, it's essential to be consistent across all customer channels in order to deliver this.
Have your staff keep an eye on your social media channels so they can respond helpfully - just as they answer phone queries and in-store question. Edison Research reports that 42% of shoppers expect a response within 60 minutes. So be prompt and make sure your customers feel welcome when they reach out to you online.
Surprise and delight
If you really want to get your customers talking - surprising and delighting them is the key. It doesn't have to be significant gestures, but little touches combined with great customer service ensures that your customers feel significant and appreciated in-store.
One effective method is to send out birthday offers to celebrate their special day with them, or how about a 'thanks for shopping' offer that they receive shortly after making a purchase. You can automate these with Marsello. Or perhaps go the extra time to wrap up their chosen goods carefully with stylish packaging, or offer spot discounts to customers at random. Not only does this build customer relationships with your staff - you're also empowering them to excel in their job and provide your customers with frictionless, Wow service.

Quick Tips
Keep a note of in-store interactions which might need to be followed up - e.g. customers wanting to know more about a specific product, or wanting to order in a specific item, and give customers a call or send them an offer to let them know when the item is in stock. Following up with your customers later is a great way to ensure they have multiple positive interactions with your business.

Email marketing can be a great way to bridge the gap between 'seeing' your customers online and in-store. Keep them updated about your new developments and tempt them in-store with special offers and new stock updates.
Published May 23, 2018 12:00:00 AM