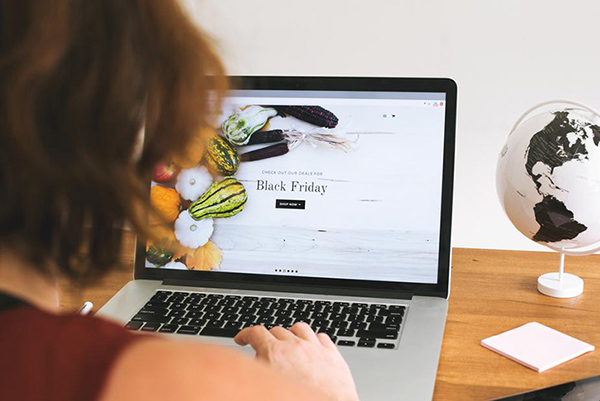 How Holiday Marketing Can Boost Sales Win Customers for Life
Written by Sophie Macdonald

 |   Read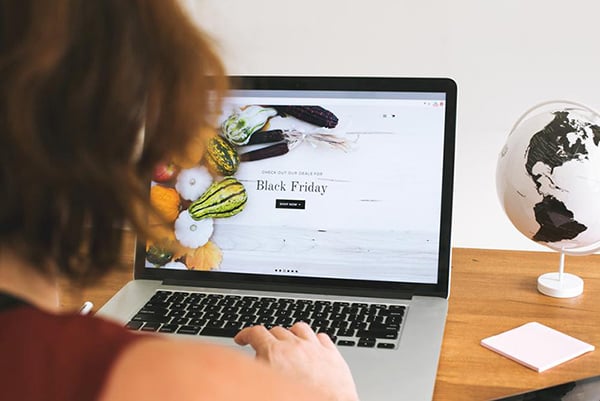 How can you be sure that retail holiday marketing is worth your time? How do you get noticed when the competition is so stiff? How do you stand out and boost customer loyalty? What about attracting new customers at the same time …
In short, there's no sure-fire combination of strategies to get exact results, however, by looking into holiday shopping patterns and statistics from recent years, we can plan for this coming holiday season and use this information to stand out from other retailers who use the same strategies each year.
So what's the big deal with holiday marketing and is it worth your time? Let's take a quick look at the stats.
When asked to predict the 2018 Halloween shopping patterns for a recent article and survey, National Retail Federation (NRF) President and CEO Matthew Shay said, "the economy is good and consumer confidence is high, so families are ready to spend on Halloween this year." According to the same NRF survey, 2018 shoppers planned to spend almost $9 billion this Halloween, with $3.2 billion predicted to be spent on costumes and just under $3 billion on decorations. In total, shoppers plan to spend an average of $86.79 this Halloween. With more than 175 million Americans planning to partake in Halloween festivities this year, the revenue and participation predictions for 2018 alone make it worthwhile for retailers to jump on the bandwagon and create targeted marketing with this in mind.
Not yet convinced?
Statista and the National Retail Federation released reports stating that "the holiday season accounts for around 20% of the retail industry's annual sales, and can account for as much as 30% of an individual retailer's total sales", as reported by RJMetrics. Further research published by RJMetrics suggests that from Black Friday through to Christmas, 50-100% more revenue as compared to revenue earned during shopping days throughout the rest of the year.
Holiday marketing is an undeniably important aspect of retailer's business management, so how do retailers stand out and get their brand noticed? Check out this list of 150 Years of the Best Holiday Campaigns, by the team at BigCommerce for a fun look at the history of holiday marketing and big-scale success. We've gone ahead and put together some suggestions to get you started and make your long-term marketing game a lot easier for you to manage, while still competing against the big guys!
Create a holiday calendar
Planning for holiday season madness is the best way to get a jump start on managing the madness. Create a calendar which includes important details relevant to your store, such as, holidays and dates, start and end dates of sales, key dates for marketing pushes (when you plan to send email flows or post on social media) and when you expect to be at your busiest. However, don't just make a calendar; stick to it and keep on top of it! You need to be checking it regularly if you want your holiday marketing to reach its full potential.

If you're tight on time or you just don't know where to start, no worries! I'll let you in on a little secret, Marsello has just released an exciting new feature for Shopify that will take care of your holiday marketing calendar and take care of your holiday email promotions for you. With smart suggestions on the best time to initiate holiday sales, based on your customers' shopping patterns, it's a simple as a few clicks to get your holiday email marketing sorted. Just think of the holidays you could be marketing for in the future!
Plan for all marketing mediums
It's not enough to rely on social media and canned EDMs to reach your customers. Trust that big players are putting weeks of work into targeting their customers so why not take some inspiration from them. Create marketing that is customized to each holiday event or sale, and carry those themes or colors all of your marketing, you can even go the extra mile and create marketing that is customized to specific customer groups. Just make sure it's eye-catching and recognizable to your brand.
Scheduling tools are another great way to automate some of the social media marketing heavy lifting by allowing you to curate your social media months in advance. What about emails, though?
Automated email flows that help with customization, design, scheduling, and recipient organization can take a large portion of the pressure off from retailers at the busiest time of the year. Why not take time on a quiet day to tee-up some emails flows which are scheduled to send exactly the right amount of time? Emails triggered to send just before a sale starts, urging customers to shop before that sale ends, or even to make them feel special by offering them a discount code which gives them early-bird discounts are proven ways of directing customers to your website or store. Marsello uses smart suggestions to recommend the perfect time for you to be sending these emails, starting your sales, and even how much of a discount to offer your customers.
Email flows are a cash-cow when it comes to customer loyalty and win-backs causing revenue increases, so tap into that with themed emails. Using automated email flows allows for all of the creativity without any of the after-thought or memorizing optimal send-times. Keep an eye out for our Cyber Week blog which gives a detailed example of a holiday email flow plan.
Marsello has you covered with holiday email flow marketing. Check out our easy to use, easy to customize Halloween email flow example below to get an idea of how simple it is to set up and just how eye-catching your emails can be.
Customizing your email flows to suit events, customers or updates is proven to be highly effective. A 2015 study by the National Retail Federation found that email marketing alone can increase revenue by up to 40% in some industries.
Prepare and optimize your website
Website optimization is the bread and butter of your online customers' experience.
If your website takes a long time to load (hopefully from increased holiday traffic, although possibly from large image sizes), there's a risk that shoppers will get bored of waiting and move on to other online retailers. If this isn't reason enough to update your website, Google published an article in February 2018 stating that bounce rates increase by 32% from just a 1 second to 3 second loading time; at 6 seconds the bounce rate increases to 106%.
What does optimizing your website have to do with your holiday marketing?
This is the perfect time use your website as a promo platform by customizing it to advertise your short-term festive deals. Think about it this way: if you're going to promote deals, sales or even gift ideas to your customers through direct marketing, they should immediately see the links between your marketing and the page they're directed to on your site. Your landing page is theoretically your customers' first interaction with your website so you want it to grab their attention, show off your brand and direct them to your most unmissable deals. It should remind customers why they were attracted to your site – for the enticing deals and sales. Even if they're not shopping online, a huge proportion of customers are inclined to research who has sales and when so it's best to make it easy and enticing.
One thing to take note of is to make sure that your online store is mobile friendly! In early 2017, Adobe predicted that mobile spending alone would total over $1.2 billion in revenue on just Black Friday. You want to be sure that all of your customers who browse on cell phones and tablets are seeing your website and enticing festive deals in all of their must-have glory.
Australia-based pet products store, Peticular, created this adorable, original and distinctive landing page to show off their cute Halloween themed products and to get their customers shopping both in-store and online. We love the way they showcase their products on those adorable pets, while also keep it fun, themed and on-brand – special mention to the witty use of 'howl-o-ween'.
Curate a gift guide
Support your newly customized landing page and branded email flows by directing customers to your best-selling products and most festive items with a gift guide. Suggesting ideas for gifts takes some of the pressure off your customers while also driving them to the products that best suit the occasion. Some retailers couple their gift guides with their landing pages, similar to Peticular's landing page, others create extra website pages that suggest gift ideas, while some chose to send personalized email-flows that suggest top sellers or items. Whatever your preferred method, it's easy to see why including your top picks, best sellers or a festive-themed selection would draw customers to your website or brick-and-mortar store.
One key step of this is curating your items in a branded and attention-grabbing way; show off your products so that they sell themselves! Choosing a festive color palette to stick to, or even just adding holiday-themed fonts could be the difference between making a sale or losing a customer to another festively decorated site.
Think like a customer! How often have you come into the holiday season knowing that you had gift shopping to do and you felt unsure where to start? The power of suggestion is a great tool for giving customers the extra push to make a purchase. Business Insider Intelligence recently released a report that stated that 55% of shoppers were doing their holiday shopping in-store to browse for gift ideas. Now imagine how many of those shoppers would make a purchase if they saw your beautiful gift guide with items. Maybe they were already planning to look at your store and your gift guide gave them the perfect answer to their gift conundrum.
Refinery 29's gift curator landing page is a creative take on the gift guide. They created this cute curator filled with blog-style suggestions for cute gift ideas, including product reviews and even ideas for who the gift may suit.
Gift guides don't have to be restricted to just your website, they also make an clever email-flow with a clear call to action that says 'shop now and score great deals on these products, and more'. Great Lakes Northern Outfitters, a Minneapolis-based men's apparel store, released a great example of an email gift guide last year. The guide includes a careful selection of their favorite items, followed up with links that correlate directly to each item through a simple numbering system.
customers who receive email gift guides like the one above will be enticed by the beautiful images, recognize the clear and high-quality branding, and start to wonder who these gifts would suit if not themselves. All of the high-quality products that Great Lakes have selected follow a similar color palate and create a hugely appealing advertisement for their products. Maybe their next email would be aimed at reminding their customers of holiday sales and deals, or even to offer short-term discounts. Top tip: follow-up is key. Don't leave your customers to forget your email, and remember to avoid being too pushy.
Final Words:
Don't be caught on the back foot with your marketing heading into one of the biggest retail events of the year. The more time you give yourself to create a plan and execute it, the easier it will be, and as the stats show, the more revenue you'll see. It's a recipe for success! The holiday season is a busy time in general, which makes it a difficult time to get the extras like added marketing sorted, and figuring out the best way to approach your holiday marketing can be a daunting task; one thing is certain, you can't go wrong with some careful customization and personalization.
There are plenty of marketing tactics, and at such a busy time of the year sometimes the best option is the easiest. Just remember, with a little planning, email automation, and smart product targeting, you're already leagues ahead. Get started now, and while you're planning, check out our other holiday marketing blogs as they're released so that you're fully informed with exactly how Marsello can do the hard work for you.
If you're wondering exactly how to get started with the Marsello holiday email flows, check out our feature guide: 'Tis the Season for More Sales: Introducing Holiday Email Flows from Marsello.
Published Oct 19, 2018 12:00:00 AM