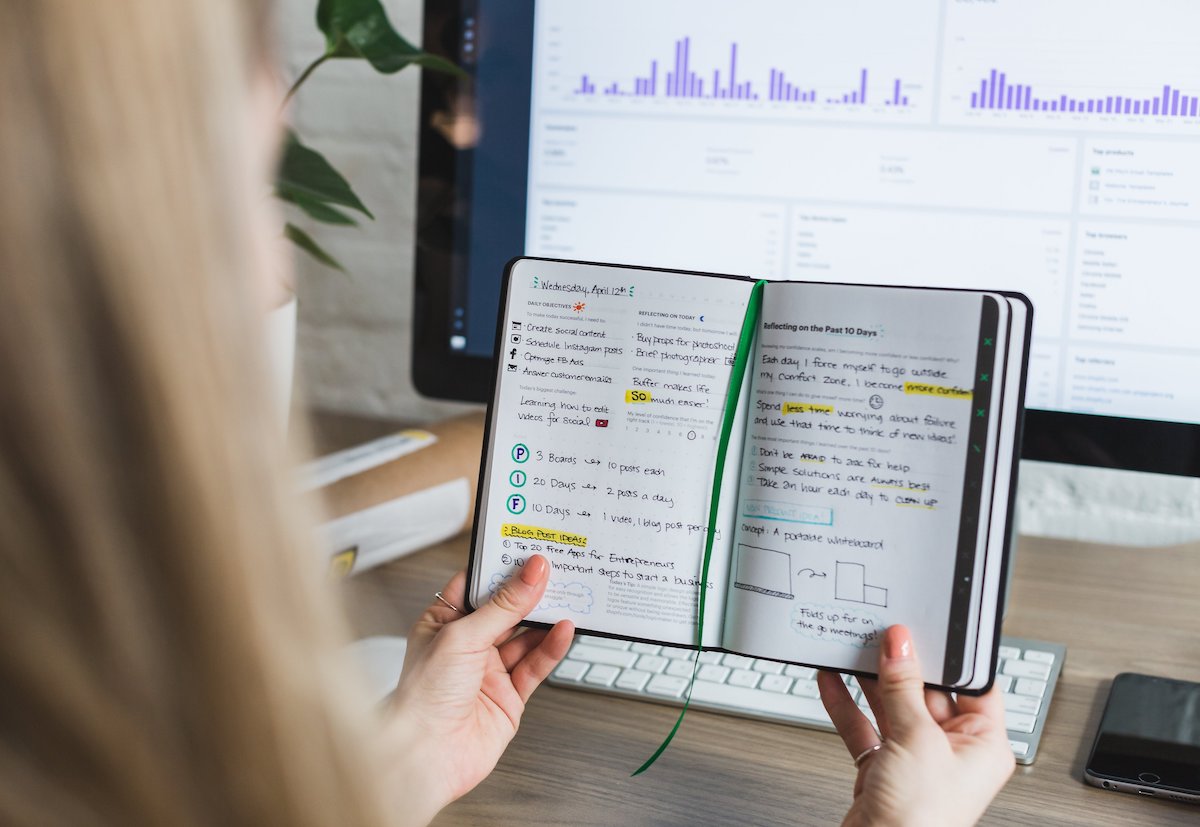 Holiday Marketing Checklist for Small Business Retailers
Written by Sophie Macdonald

 |   Read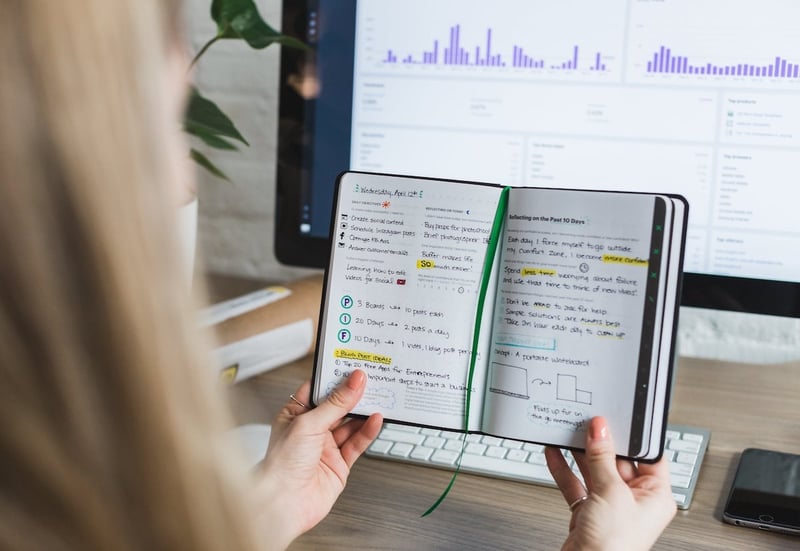 It's that time of year where the holiday season starts to get busy for retailers. We wanted to help you get a headstart your holiday marketing with this simple checklist, designed to get you ready for the festive season and to keep your customers coming back:
Step 1: Enable Marsello's Holiday Email Flows.
This is an easy one to get right – Marsello's email flows are designed to take the hard work out of email marketing. They're equipped with content and design suggestions that are fueled from smart data such as industry comparisons of successful campaigns from stores like yours, AI-powered discount codes unique to each customer and GDPR-compliant sending settings. Managing your email marketing has never been so easy. But it gets better! With various holiday marketing events in each retailers calendar, we've added both a marketing calendar and themed email templates to help make holiday marketing easy, efficient, and effective.

Step 2: Customize and decorate.
Adding your logo and branding colors to your website, social media and emails help to make your marketing recognizable, familiar and even anticipated; adding themes to these areas shows you're fun and festive. If you've got the know-how, why not add a Santa hat to your logo for Christmas emails? Or even just a cute holiday-themed photo of your favorite products or your staff in the holiday spirit. Some holiday-specific content never hurts too, i.e 'We ❤️these valentines gift ideas' could be a winning email title when it's time to promote Valentines Day. Keep an eye out for our upcoming blog 'Anatomy of a Good Holiday Email' to find some fresh ideas from other stores.
Step 3: Set shippings expectations.
It's no longer enough to just send items off with no way to know when they're set to arrive. As shipping has become infinitely more smooth in recent years, so has the ability to track those items. During the busy holiday period, it can be the difference between a sale or a missed opportunity if customers know that they can rely on you to keep them posted on the whereabouts of their purchase.
Consider offering your customers shipping updates at whatever level possible, while you may not have the power to offer shipping perks like free shipping or tracking, you could try giving customers an estimated delivery time. If that shipping time is likely to be drawn out over the busy holiday season, make sure to let customers know. You can even try to include a date for them to complete orders by so that they can be sure to receive their delivery before Christmas.
With ad-ons available like AfterShip to take the pressure off, why not boost your service capabilities if you haven't already. You'll see the benefits in your feedback too; keep reading for more on how to optimize this.
Step 4: Create incentives to follow links to your store with discount codes.
The secret is a carefully curated discount code and by this we mean, a discount code that helps you to compete in the busy holiday season while also ensuring that you're not selling yourself short.
Marsello's email flows are equipped with the ability to add discounts which have been pulled from smart statistics of your store and stores like yours, ensuring you're offering the best discount amount for sales success and return, and the best part: If you're not sure that the recommended discount code is what you want to offer for this particular holiday (for example you have another sale coming up soon), you can always customize it.
Update: There are countless ways to create inventive campaigns. Now, you can send one-off emails, create points promotion campaigns, and re-engage customers with SMS marketing. And if you want to give your campaigns even more of a leg-up, try boosting your campaigns!
Step 5: Show your customers that you have what they need.
Shoppers often leave stores and sites because they haven't found what they're looking for, but just think how high the chances are that they just haven't found that perfect item in your store yet. Offering product recommendations based on customers' browsing and shopping histories, and the shopping and browsing history of customers like them is a proven way to increase your revenue and customer loyalty.
Marsello has you covered here too; simply drag the product recommendations widget into your email while editing the flow, and our smart AI will do the rest. Consider combining this with a discount code recommended above and really coax your customers into making the purchase they've been thinking about. If you want to know more about customizing your holiday email flow, check out our Holiday Email Flow Guide.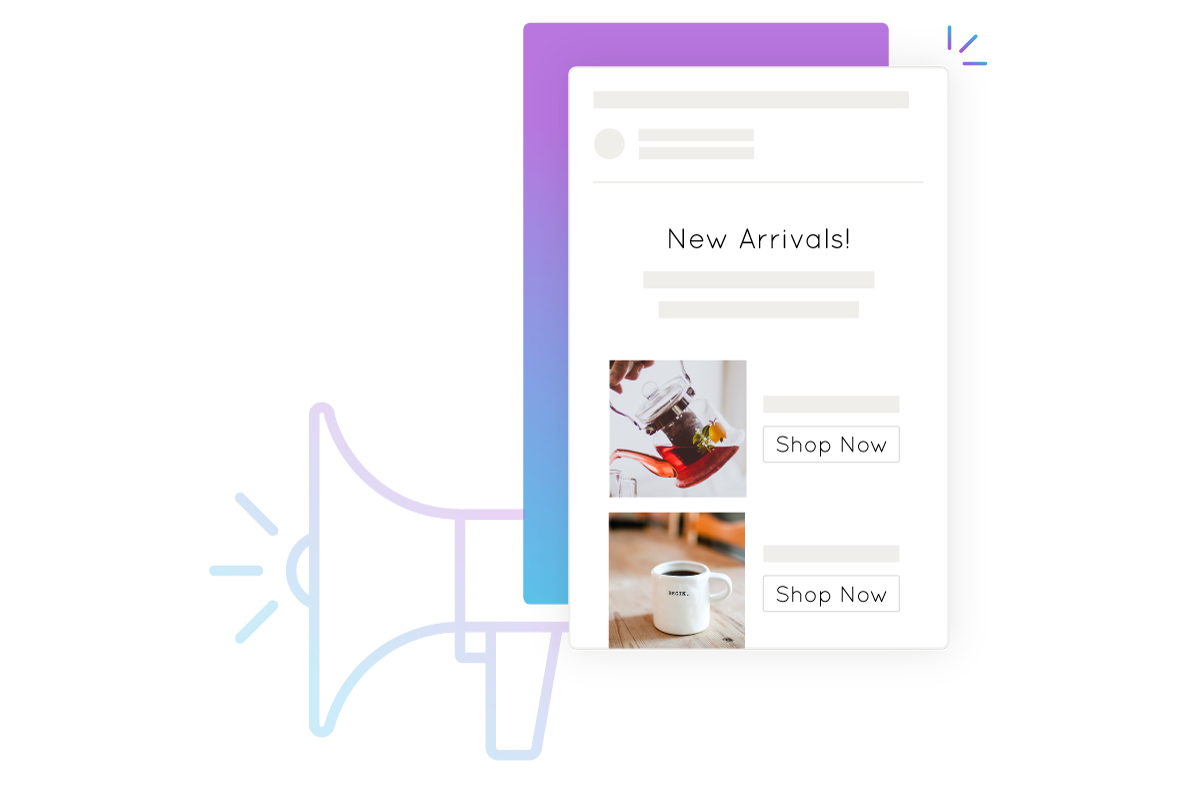 Step 6: Recover abandoned carts of customers who've left your store without a purchase.
This one is extra important for you to make the most of the busier holiday traffic. When you're shopping online, how often do you add something to your cart only to promise yourself to come back to it later?! Remind customers of your unbeatable products and the item they forgot to buy by turning on abandoned cart emails – these have proven to gain retailers an average of 6% more revenue per day. Just think about how much that adds up throughout the year; so why not tap into through enabling the flow in your Marsello settings.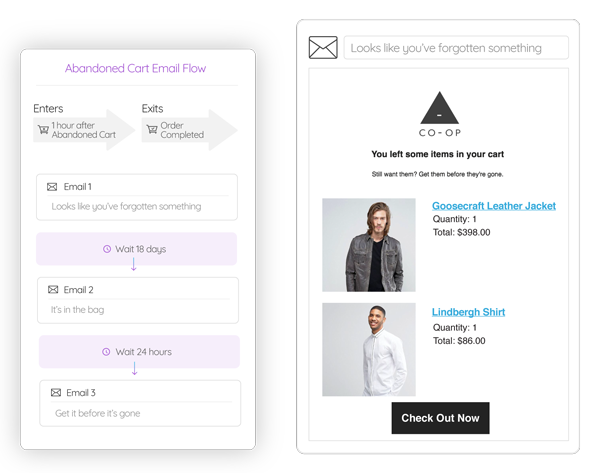 Step 7: Reward your customers.
Customers love to feel valued and what better way to do that than by giving them points for every dollar they spend in the form of a loyalty program. Marsello's loyalty feature also enables retailers with brick-and-mortar stores to cross-reference those points with their online stores so customers can shop online and in-store and still gain the same points to the same account. Being generous here and offering high incentives is a winning way to gain customers loyalty, but to also gain new customers. If you include referral incentives (another feature Marsello offers), your loyal customers earn points for every referred friend that completes a purchase and that friends earns points too. When you add the extra level of a tiered loyalty program, where customers receive bonuses for shopping regularly and reaching a certain point level, it's easy to see why customers will keep coming back.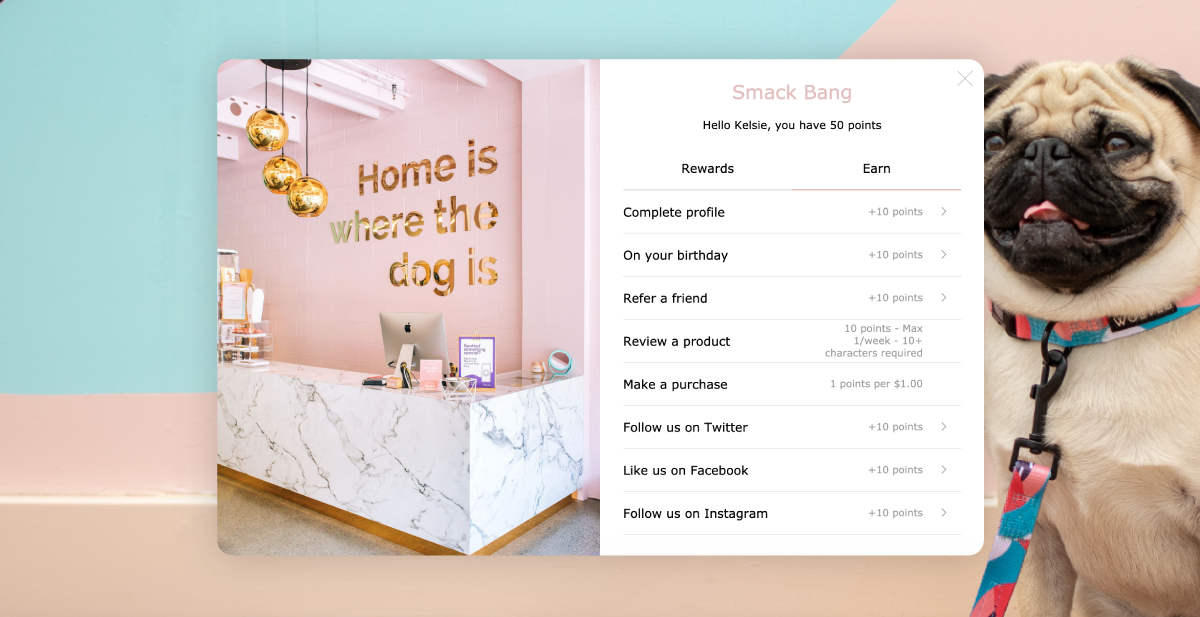 Step 8: Get a jumpstart on content marketing creation.
Blogs are a great way to keep your customers interested and up to date, so now is a great time to get started if you have already. For a festive season blog idea, why not take your top 5 best selling products or gift-guide picks and write about them in a creative way. Nothing sells better than a positive review, and even better if it's third-party; so, start gathering feedback by enabling Marsello's feedback feature and once you start reaping the rewards, add those testimonials to your blog, website or social media. There's a wealth of content marketing opportunities throughout the holiday period, so keep an eye out for anything you think would present a good blog or social media update.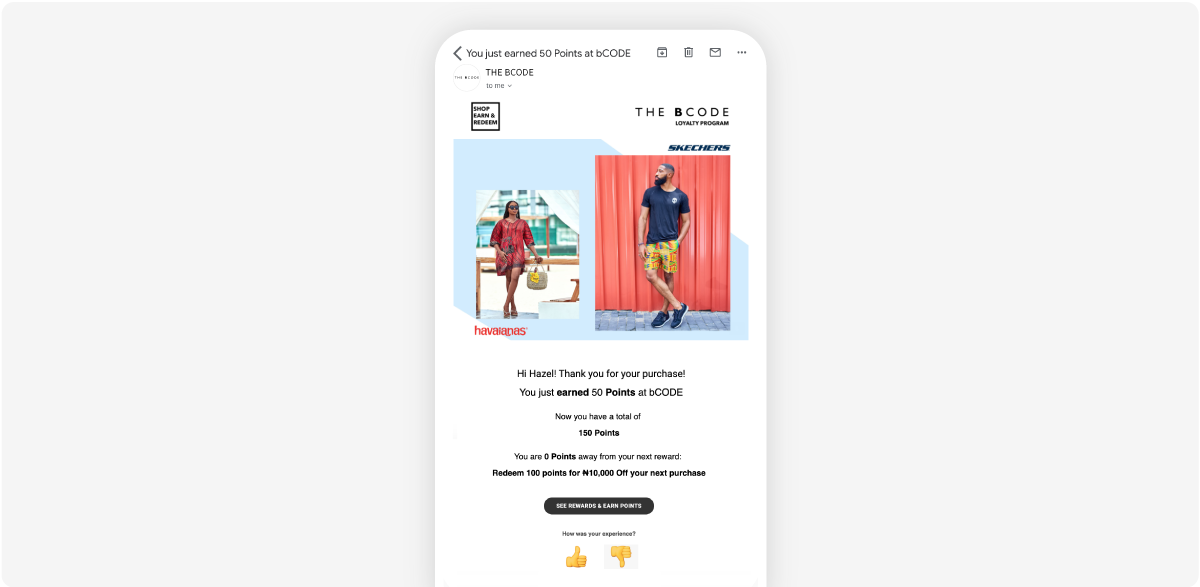 Step 9: Set yourself goals.
This seems like a basic one, but it's the bread and butter of marketing during such a busy time. Automating as much of your marketing and possible will make this easier, but really what you're trying to do is increase reach and revenue: you want to market to as many potential buyers and possible, and have those buyers complete a purchase they're satisfied with. If you want to do this by having two major sales within a two-month time period, add it to your list of goals. If there's a certain amount of revenue increase you want to achieve, add that too. But don't just add these to a list and forget about them, create a plan of how you'll achieve this! Will you use email marketing? Do you have a social media plan? Is your stock organized and ready for you to keep up with the demand? How much did you make last holiday period and will you be able to match or beat that this year?
While you're considering upping the ante with your holiday marketing, here are a few more small tips which some retailers are pulling off elsewhere:
If you've got extra stock that you can't shift but would make a cute gift, add it as a freebie promotion and advertise that. A simple email campaign with 'Buy now and receive a free gift on us' could be enough to convince most shoppers. We also love the idea of 'we've also thrown in a free stocking stuffer'.

Prepare to adjust your marketing. If you notice that your social media isn't reaching many people or your email campaigns aren't having a high open-rate, it could be something as simple at the time of day those updates go out, or that your competitors sent out a similar email that day. Be original but authentic in your approach; remember that natural engagement with your customers is often highly valued.

Prepare target products. You may have holiday-specific stock or items that you're predicting to sell well; make sure that this stock is prepared through careful stock-take, monitoring, and planning. Don't go into a sale with half the products you anticipate on selling.

If you're using paid ads or keyword marketing, be smart about it! Searches nearing the Christmas period, for example, peak when they contain words like 'Christmas', 'decorations', or 'presents'. If your products were previously advertising, for example, stationery supplies, then perhaps it would be an idea to change your keywords to something like 'Christmas Cards', 'Xmas Stationary' or 'Greeting Cards'.

Show off your products as the solution. When you give your customers the affirmation that your products are the answer to their gift-giving needs, you're so reassuring them that they're making a quality purchase. Does your store sell woollen socks? Great! Those are perfect for the wintry seasons when your socks do the hard yards of keeping toes warm. What about the Camera equipment you've just got in stock? That's the perfect solution to family photo sessions or capturing those special seasonal moments.
There are infinite ways that you can prepare for the holiday season, but Marsello has your marketing covered. With email campaigns, smart suggestions, loyalty programs, optimized designs, free chat, and email support and so much more, it's the perfect companion to your store for the busy holiday period and more.

Do you have a favorite tip (either one we've mentioned, or a fresh idea)? Add a comment telling us a little about what is it, how it works for your store and what makes you love it so much?
Published Nov 28, 2018 12:00:00 AM