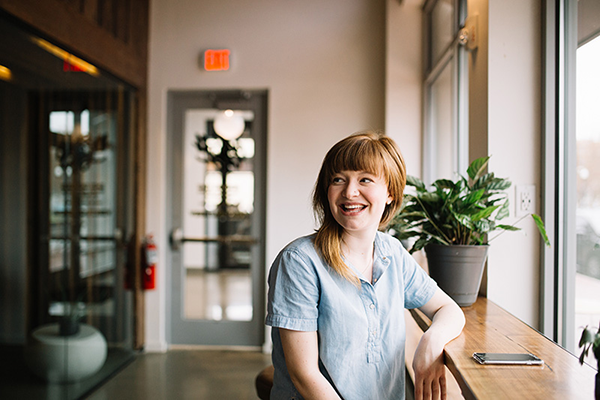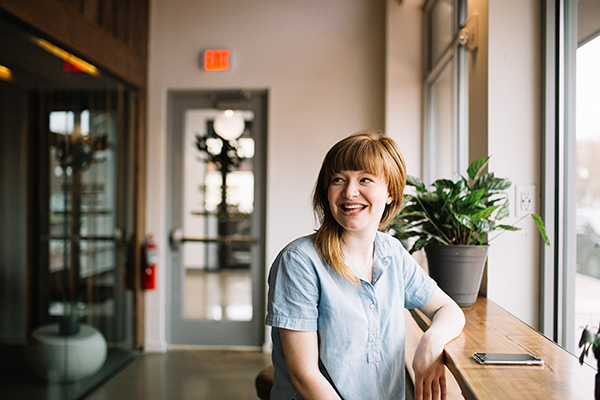 Most business owners would agree that collecting customer feedback is a must. Comments, compliments, and criticisms – particularly those that come directly from your customers – can give you invaluable insight into the things that you're doing right, as well as the areas where you can improve. EasyShip have clearly explained the need for customer feedback, its benefits and how to go about obtaining it in their article.
Here's where it gets interesting though, while the vast majority of business executives recognize the value of customer feedback, not all companies respond to consumer comments. A study cited in the Harvard Business Review (HBR) found that on TripAdvisor, only one-third of reviews receive a response.
This is unnerving for several reasons. For starters, it hurts your reputation. Brushing off a positive review from one of your regulars could give them the impression that you don't care about them, meanwhile failing to acknowledge negative feedback reinforces the unfavorable image that a shopper has for your company.
Ignoring consumer reviews could also affect your bottom line. That same HBR study found that responding to online reviews leads to better ratings – and since most consumers factor in ratings and reviews in their purchase decisions, having a less-than-stellar online rating could lead to fewer people buying from you.
That's why if you currently don't have a process for handling customer feedback, it's high time to establish one. To help you do this, we've put together some tips and examples of companies responding to comments and reviews. Check them out below and see how you can apply these pointers to your communications strategy.
1. Personalize your response
The only thing worse than a business that doesn't respond to feedback is a company that replies with a canned message or template. Such responses are highly impersonal and can make people feel like they're just another number to your business.
Prevent that by crafting a thoughtful and personalized response to any comments that you receive. For best results, include the customer's name in your reply, and discuss their specific concerns.
Check out this example from Hand & Stone Massage and Facial Spa in California. Not only did the owner address the reviewer by name, but he took the time to specify each issue brought up by the client and offered to rectify the situation.
Here's another example from smoothie and juice bar Buda Juice. When one of their customers left a review saying that she wasn't satisfied with the product, the Buda Juice team wrote a detailed response, addressing the customer's concerns. They refunded her order and even offered to give her a tour of their location.
As you can see in their exchange below, the customer was so happy with Buda Juice's sincere response that she was willing to give them another chance.
Strive for that same level of sincerity and personalization when you're dealing with customer comments (both positive and negative). Be detailed with your responses and customize them for each shopper.
Doing this shows customers that you value their opinions, and that, in turn, strengthens their connection with your brand.
2. Take things private
Certain complaints may require some back and forth between you and shopper. For more delicate situations, it's best to take the conversion private immediately. The last thing you want is to have a public dispute on a review site or social network.
When Warby Parker receives complaints via Facebook, for instance, they're quick to encourage customers to send them a private message. Here's a recent example from their page:
Take a leaf out of Warby Parker's playbook the next time you get a comment which requires follow-up conversations; encourage the reviewer to send you a direct message, then touch base with them privately.
Alternatively, if you can locate someone's contact or order information (say from the name or email they used when they left a review), then proactively send them a message so you can address their issue. Just be sure to leave a public response telling them that you've already gotten in touch via email/direct message.
3. Defend your business if necessary
Contrary to what some might think, the customer is not always right, particularly when it comes to online reviews. If someone leaves a negative comment along with an inaccurate account of what transpired in your store, make it a point to defend your business.
You may not be able to reverse their rating, but potential customers who see your response would at least get your side of the story.
With that being said, it's important to remain courteous and respectful when responding to unsavory reviews. It might be tempting to give someone a piece of your mind (especially if they're being unfair), but responding in anger will only aggravate the situation – and turn off would-be customers.
Have a look at how the owner of Nile Boutique defended her business and employees without losing her cool. When a shopper claimed that a company was being rude and racist, business owner Dina Morra quickly wrote a response detailing why the customer wasn't served immediately. As for the claims that they were being racist, Morra responded in a measured and respectful manner.
A similar style of response will be effective if someone leaves an inaccurate or unfair review of your business. Respond to them by staying calm and sticking to the facts – remember that being a class act is always the best approach.
4. Communicate your action plan
Sometimes, a simple "Thank you for your feedback" won't cut it. When you receive a review or comment that requires further action, be sure to tell shoppers what you're going to do about it to rectify their issue.
Here's an example from the Great Wolf Lodge, a North American waterpark chain. When I sent a complaint about an unauthorized charge to my credit card, someone from the Great Wolf team responded within minutes to tell that they were going to investigate the charge. She even provided a timeline of when they would get back to me.
Great Wolf Lodge did an excellent job in this situation, and their approach is worth emulating. If you can't resolve an issue right way, at least tell the customer what your action plan is and give them a timeframe of when they can expect a follow-up.
5. Offer perks to compensate for a bad experience
Depending on the situation, consider taking things a step further by offering to compensate for the customer's not-so-great experience (or to thank them for the great feedback). You can do this through:
Coupons

Account credits

Rewards or points (if you have a loyalty program)
The folks at Shopify shared this great example from Zappos, which offered a $50 coupon to make up for an order delay.
See if you can do something similar for your customers. Why not email dissatisfied shoppers with a coupon that they can apply to their next purchase? Or if you're like Zappos, who are dealing with public complaints on social media, alleviate their concerns in the comments section then send them a coupon privately.
Final words
While it's essential that you collect and monitor shopper feedback, the manner in which you respond to comments is equally as important. More than anything, people who voice their opinions want to be heard and acknowledged, so crafting thoughtful and appropriate responses will go a long way in establishing strong customer relationships.
Need more pointers for dealing with shopper comments and concerns? Keep an out for our upcoming guide on collecting, measuring, and acting on customer feedback.
Published Sep 19, 2018 12:00:00 AM