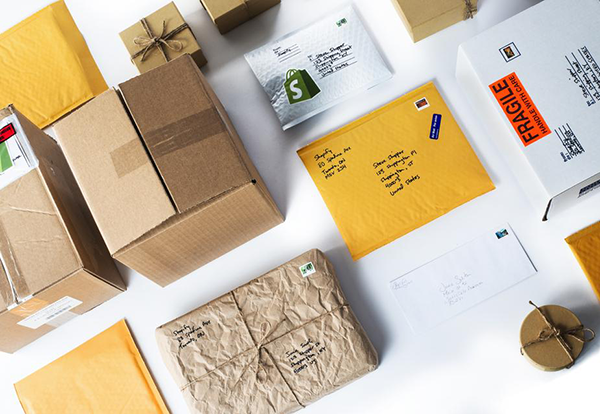 Top 8 Shopify Add-ons for the Holiday Season
Written by Sophie Macdonald

 |   Read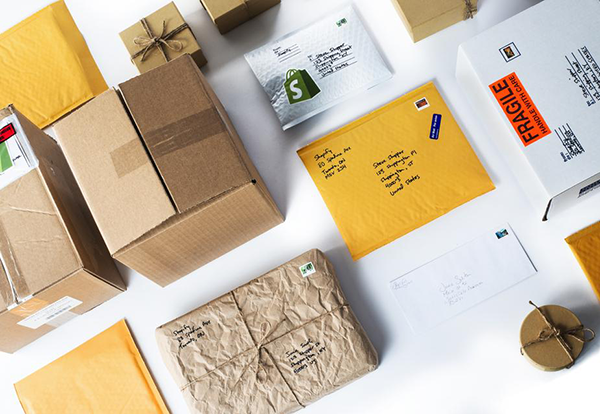 The holiday season is well and truly upon us, meaning plenty of candy, carols, and customers. Holiday sales are expected to increase by an impressive 15.5 percent this year, with adults buying an average of 22 presents each.

While this is fantastic news for Shopify sellers, an increase in customers, sales, and items to ship also means a busy month ahead.

Luckily, we've got some awesome Shopify add-ons to make your holiday season as easy and successful as ever.
Decorating your Shopify storefront
The Christmas tree is up, the lights are twinkling, and the fairy is standing tall… what about your website? Decorating your Shopify storefront and staying on top of the busy festive season is as important as leaving cookies out for Santa, and it's simple with these add-ons.
Driving home traffic this Christmas is simple with Marsello's holiday email flow marketing campaigns. The pre-built best-practice emails save time and maximize returns, the cart abandonment emails recover lost customers quickly and effectively, and the loyalty program keeps customers coming back even after the holiday-mayhem has died down. In fact, users of this Shopify add-on are seeing 20 percent more sales and double the customer average spend per order.
Their tools don't just stop at holiday email marketing, they offer a complete marketing package, including tiered loyalty programs, a referral program, AI-powered product recommendation emails, feedback collection, pre-designed email campaigns to cover your email marketing basis and customer lifetime value calculations.
Wishlist allows your customers to create a wishlist of their favorite products, by adding a wishlist button to your product and collection pages. Whether customers are using it to compile a to-buy list, or eagerly creating a list for Santa, this little button makes things simple and makes customers more likely to complete their purchase with you.
Free trial: 30-days
Price: From $2.99 per month
It isn't Christmas without some stars, and adding some to your Shopify store with customer reviews is simple using the Product Review app. Visible product reviews are proven to influence sales and improve your SEO. The flexible design automatically mimics your store's look, and the CSV export feature provides value beyond the visuals.


Price: Free
PRO TIP: Marsello's feedback feature is a great way to get your customers giving you real-time and heartfelt reviews at a time where that extra 5-star review could be the one to set you apart from competitors
This professional Shop Sheriff suite of Shopify plugins provides valuable tools without excessive Javascript or third-party apps creating a mess backstage. Have your Shopify pages load instantly with AMP, display a carousel of trending products on your home page and view advanced analytics to tailor your future marketing plans.

Price: Free plan available, $9/month for hobbyist, $29/month for company
Invite everyone over
If you're having a Christmas party, you'll want everyone there. Increase online traffic to your Shopify store this holiday season with these Shopify add-ons:
Catering for additional guests (or shopping channels) can be hard work, but it's a little easier with multi-channel management software. Expandly allows you to connect your Shopify store to Amazon, eBay, Wish and Etsy, alongside your shipping carrier and Xero accounting software.
Free trial: 14 days
Price: From $30 per month
Counting down to presents Christmas is the most exciting part of December, and it's easy for your Shopify store to join in the fun. Order Deadline answers your customers' most pressing questions: When will I get it and how long do I have to place my order? With four designs to choose from, this simple addition to your Shopify store results in fewer calls and emails, and happier customers.
Free trial: Three days
Price: From $10 per month
Send out some Christmas cheer
Delight your customers and spread the good news. These Shopify add-ons will help get people talking about you with nice things to say.
Reward your hardest searching elves this Christmas by checking, fixing and improving your SEO with Plug In SEO. The Shopify add-on checks your essential SEO elements (titles, headings, meta descriptions, speed, blogs and more) constantly, telling you what's broken, what's worth fixing and how to do it.
Free trial: 7 days
Pricing: From free


Deliverr gets presents under the tree as quickly as possible, making fast shipping available to all eCommerce sellers. Easily fulfill your Shopify orders, alongside any Walmart and eBay stores, quickly and affordably. The FBA-like multi-channel fulfillment comes with clear pricing, easy onboarding, and a hassle-free experience; allowing you to focus on more important things.
Price: Use their fulfillment cost calculator

By using these simple and affordable Shopify add-ons, this holiday season will be your most manageable, profitable and successful yet, allowing you to toast the holidays in true style.
About the Author
This is a guest post from Michael Krakaris. Michael is one of Forbes' 30 Under 30 and the co-founder of Deliverr. Deliverr provides fast and affordable fulfillment for your eBay, Walmart and Shopify stores, helping to boost sales through programs like Walmart Free 2-Day Shipping and eBay Guaranteed Delivery.
Published Dec 12, 2018 12:00:00 AM