A brand that needs no introduction; LEGO has been delighting kids and adults alike with building toys and brick sets since 1932. The company has stores all over the world, including South Africa – home to Great Yellow Brick Co (LEGO® Certified Stores), with four locations in the country.
The folks at LEGO® Certified Stores use Marsello to power their loyalty program and email marketing campaigns, and their efforts have yielded tremendous results. Within a 2 year period of using Marsello, they've increased their revenue by 1950%. LEGO® Certified Stores is also seeing 740x ROI from their collective marketing efforts.
Let's explore some of the cool initiatives behind their success.
Email campaigns filled with life and color

LEGO® Certified Stores has some of the most lively and vibrant emails we've seen. In true LEGO fashion, the emails are filled with bright colors and interesting characters – just like what you'd see in every box of LEGO.
Several of their emails contain GIFs, which accomplish two things: the moving elements breathe life into the brand's emails AND they help demonstrate the products in action.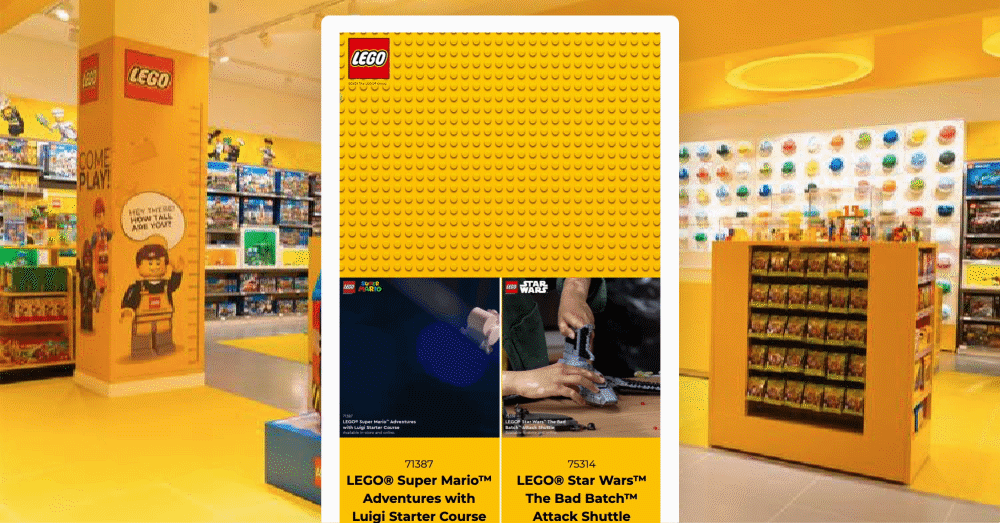 The fun doesn't stop there. In addition to showcasing LEGO products, every email contains sections highlighting ongoing promotions (e.g., contests, discounts, events, etc.) to ensure that people are always in the loop with all the exciting things happening at LEGO® Certified Stores.
The results of LEGO® Certified Stores' email campaigns speak for themselves. Many of their emails are opened by a third of LEGO® Certified Stores' subscribers. One of their recent campaigns saw a 13.95% CTR – way above the industry average of 2.6%.
"Some of the new functionality that has been introduced [to Marsello's features] such as the automated email campaigns are fantastic. Also, some of the new loyalty features such as being able to schedule double loyalty campaigns and also run certain campaigns only in certain locations."


Loyalty marketing that transcends channels
The South African arm of LEGO® Certified Stores has four stores and an active eCommerce presence. Many of their customers shop both in-store and online, so the company needs a solution that enables them to reward shoppers across multiple stores and channels.
This is exactly what Marsello helps them do.
LEGO® Certified Stores uses Vend POS and Shopify for their brick-and-mortar and eCommerce stores respectively. Marsello's integration with both Vend and Shopify enables the company to implement a loyalty program that works seamlessly across all channels. This means that customers can earn and redeem rewards in-store and online.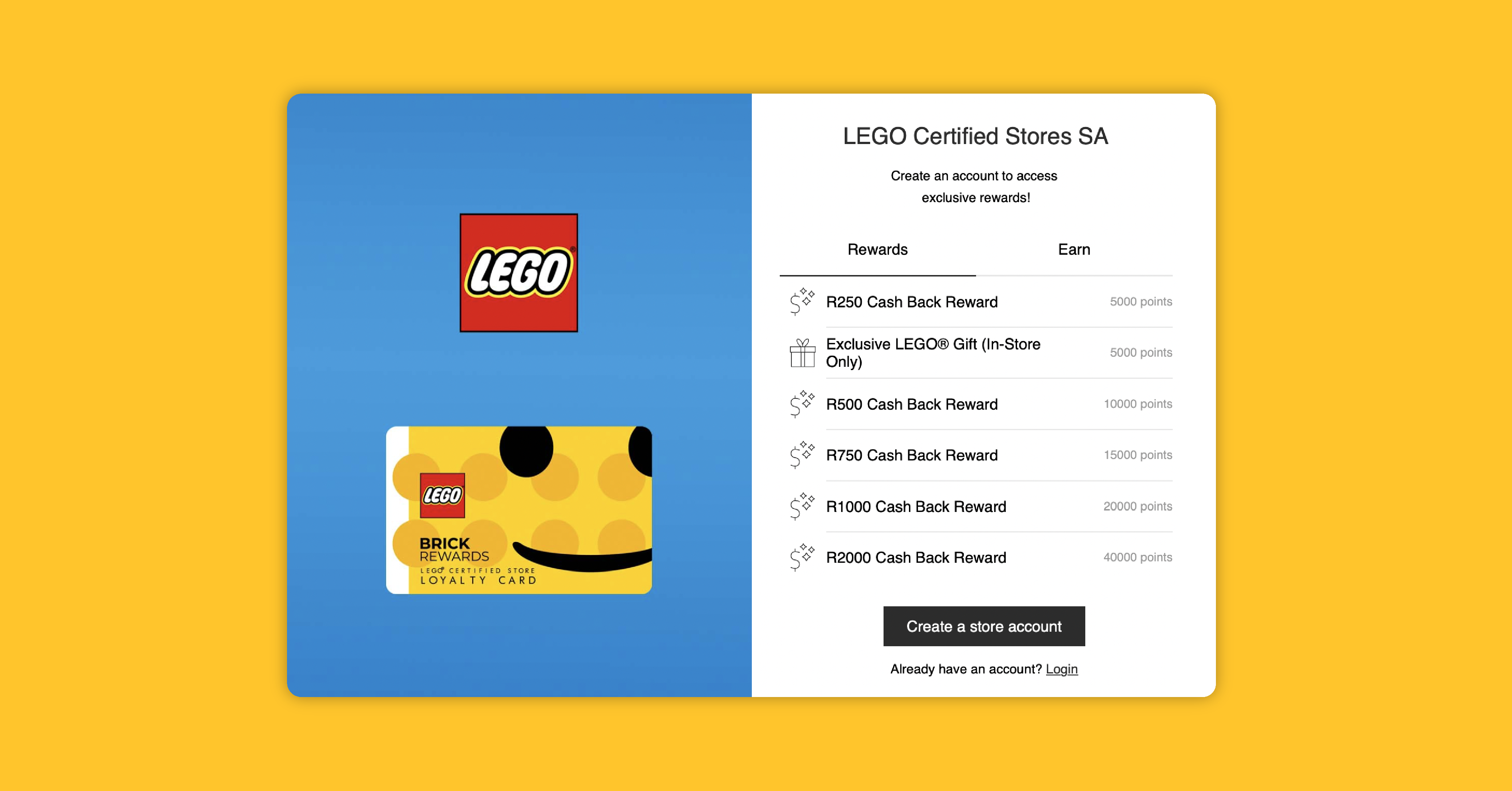 As for the program itself, LEGO® Certified Stores offers cash back rewards and an exclusive LEGO gift that's redeemable in-store. Customers earn one point for every R 1.00 and they receive 100 bonus points on their birthday.
Strong growth amidst the pandemic
LEGO® Certified Stores has seen over 1000% in revenue increase since using Marsello, and it's worth noting that much of that growth took place during and after the pandemic. Because the company invested in omnichannel initiatives early on, they were able to continue growing amidst lockdowns and other issues.

"The enormous growth in our online business has been positive coming out of the pandemic. Having put the foundations in place in terms of processes and technology made it easy for us to adapt and scale our online business very quickly," says Hayley Greenstein, LEGO® Certified Stores Managing Director.
What

LEGO® Certified Stores

has this to say


"Marsello offers a single integration into our POS and online store for our email database. The nature of our retail offering revolves heavily around our loyalty program and the exclusive gifts that customers can redeem from us. Marsello made the most sense as it offers a single loyalty program that extends to customers online and in-store. We have many customers that shop with us in both channels and expect a seamless loyalty and marketing experience."
– Hayley Greenstein | Managing Director, LEGO® Certified Stores'