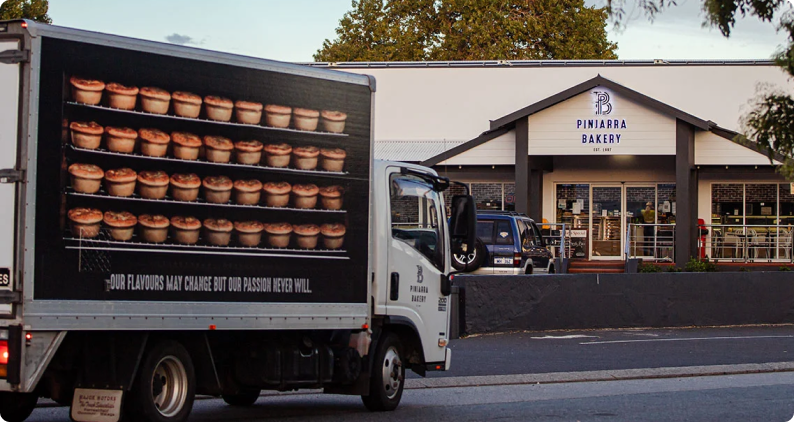 Pinjarra Bakery: Marsello is "the best bang-for-buck marketing we can get"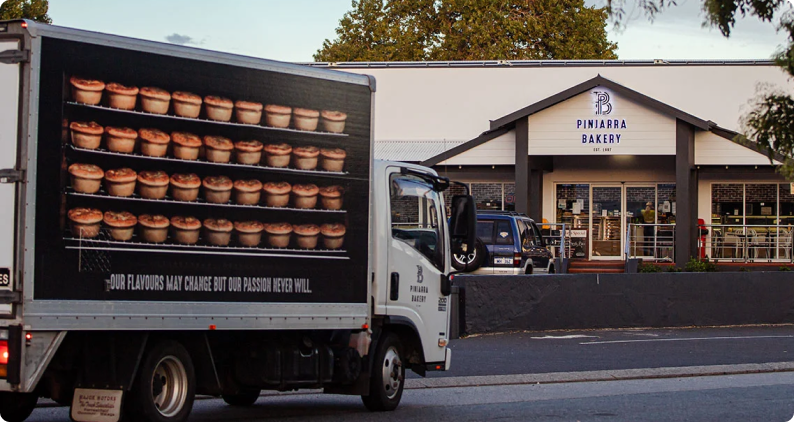 66% repeat purchase rate
Pinjarra Bakery are seeing a 66% Repeat Purchase Rate and 54x Average Purchase Frequency.
Pinjarra Bakery & Marsello
Pinjarra Bakery is the official home of Australia's best meat pie, as well as the recipient of more than 700 state and national awards (making them one of the most awarded bakeries in WA). Founded and run by the Pantaleo family, Pinjarra Bakery has been serving hungry Aussies for over 25 years, and the bakery has built a loyal following of locals and visitors alike.
Pinjarra harnesses the power of Marsello's marketing and loyalty tools to enhance their customer experience and encourage repeat purchases.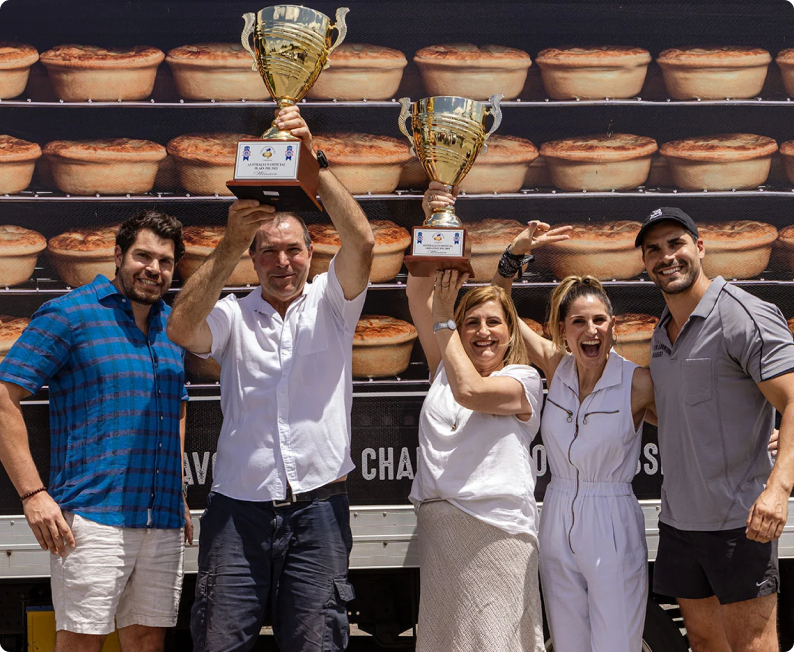 At a glance
Pinjarra Bakery drive revenue and ROI with targeted customer marketing and insights
They increase loyalty memberships with easy QR signup
They're building a database of loyal customers through campaigns and rewards
Pinjarra Bakery win back old customers with automated offers
And they reward regular customers with exclusive offers and product previews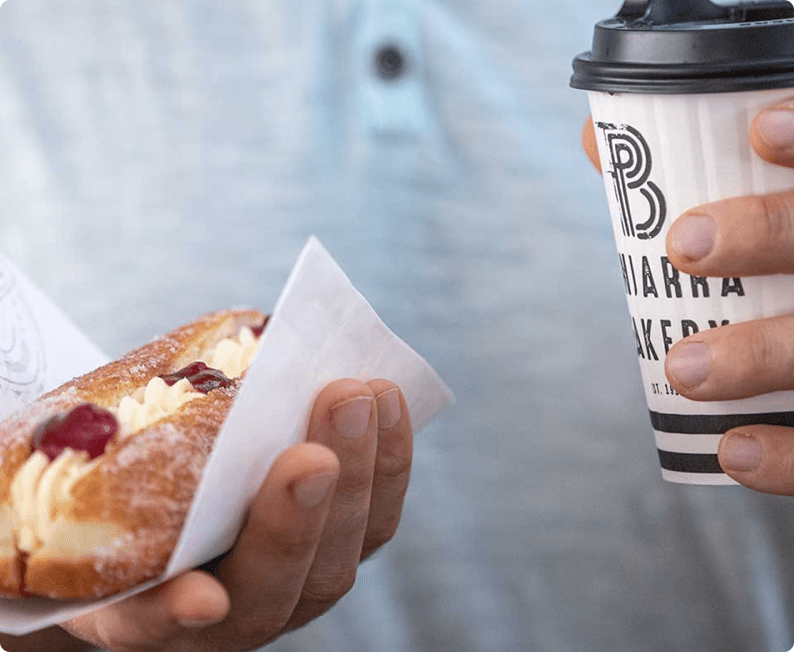 Why Pinjarra Bakery chose Marsello
Before switching to Lightspeed Restaurant and Marsello, Pinjarra Bakery were using a legacy point-of-sale system. Daniel, being the more tech-savvy in the family business, knew there had to be a better way to run sales and marketing.
So when it came to future-proofing their business and preparing to scale, shifting to a cloud-based system just made sense. Daniel also wanted to streamline all Pinjarra Bakery's tools, so finding a loyalty and marketing solution that integrated with their chosen POS software was crucial.
"We decided to make the transition to Lightspeed, and then from there, obviously, Marsello was something that we wanted to do," says Daniel. "We're big believers in over-delivering and exceeding expectations, and we just thought Marsello was a really, really great tool where we can just give more and more value back to our customers."
"The biggest thing for me was the [Marsello] rewards integrated almost seamlessly into Lightspeed as opposed to having different solutions and having to train people in different things. It was just easy."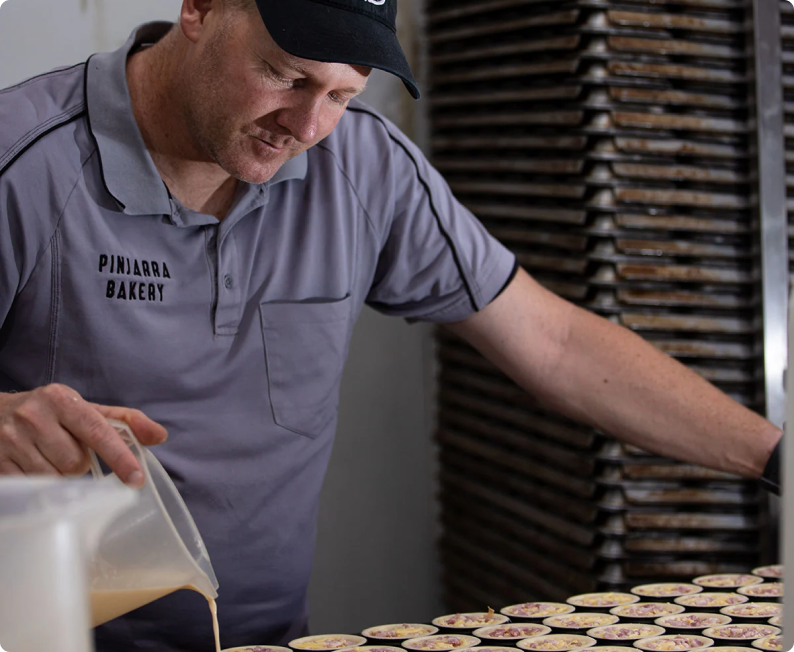 Automations bring in consistent 'background' revenue
Marsello's automations are one of Daniel's favourite features. "It's really great because it kind of just churns in the background. Once you set it up correctly, it just goes and it looks after itself."
By far their most successful automation is their 'win-back lapsed customer' flow. Any customer who is part of their loyalty program and who hasn't visited in 3 months is automatically sent a $10 voucher to incentivize them to come back.
"Look, on the surface, I think it sounds very generous and it is very generous to give someone $10 to come in and try your product again." But Daniel can track and measure the value of that for his business.
"That automation itself has almost generated close to $100,000 in extra revenue for us. So I don't mind giving a $10 voucher away if that's going to be the result."
The customer feedback Pinjarra Bakery receives is invaluable
Pinjarra Bakery use Marsello to ask for instant customer feedback after each purchase. This can be attributed to different sites, staff and products too. "The feedback tool is fantastic … I think our hit rate is 97% positive which is amazing."
Even when it's not-so-positive, Daniel still sees the value–"you can follow up on it immediately"–giving them the opportunity to iron out any negative experiences directly before they turn into negative reviews.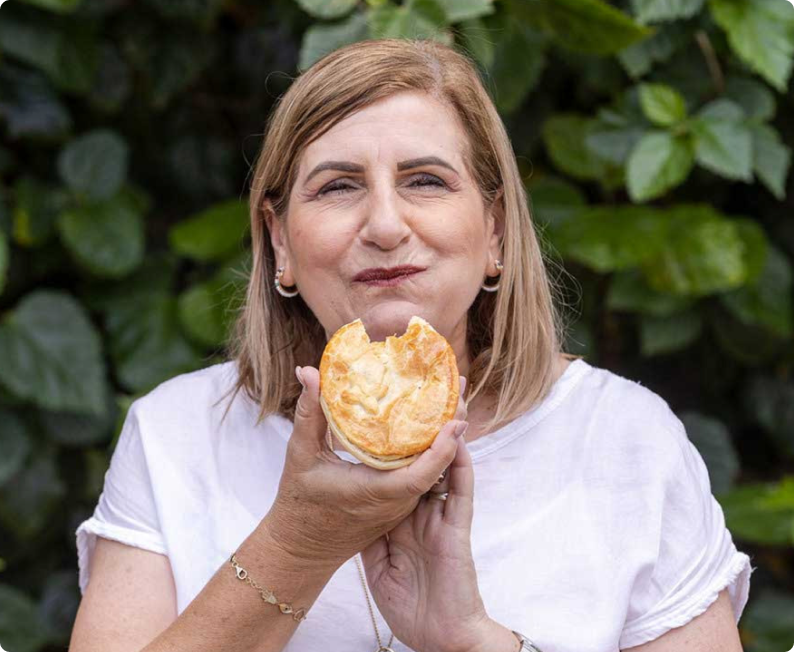 Testing and measuring SMS... with huge success
With a wide range of marketing tools at their fingertips, Pinjarra Bakery have started injecting their well-renowned creativity into their promotions.
Pinjarra is already famous for wacky pie inventions, like double bacon cheeseburger pies, or beef, camembert & caramelized onion pies. They're known for these one-off, exclusive creations that people seek out to try something new and exciting. Daniel wanted to take this one step further. Rather than just relying on word of mouth, or an email blast, he wanted a more direct way to entice people. As it turned out, SMS was the perfect channel.
"We send out an SMS blast to our loyal customers first or our loyalty customers first giving them first access to come in and try the product before we release it to the public," Daniel explains. "And of course, we conveniently time the blast to go out around lunchtime so people are probably getting hungry that time of the day and so far the results have been great."
After just two SMS campaigns contributed to 15% of revenue over a 3-month period… it's safe to say, SMS marketing is yet another Pinjarra success.
"Sometimes, I've got to look twice and go—Is this actually real?"
- Daniel Pantaleo, Pinjarra Bakery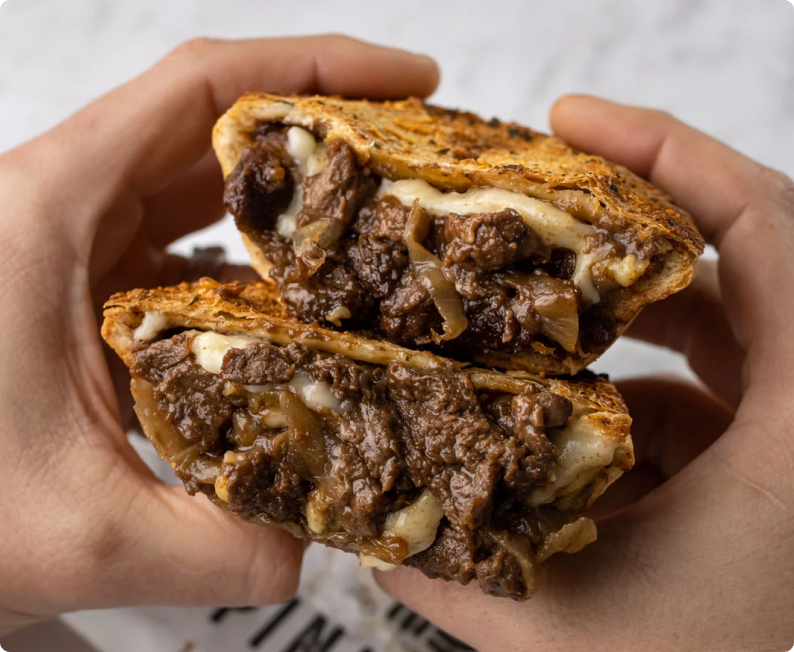 Quick and painless to sign up customers at POS
Pinjarra know the value of signing up customers to their loyalty program and marketing lists. The results they see, that they can attribute to their marketing, is undeniable proof.
"We get a lot of people through and we're really amazing at signing people up when it's a little bit quieter when our staff have the time to say—Hey, do you mind giving me this? Would you like to sign up to our VIP program? Give us your name, email, phone number. And that works really well."
"But the challenge," Daniel says, "is when we get busy through lunchtime and we have a line out the door, the enrolling of new people into our VIP program is hard to do because we're just trying to get customers through."
Pinjarra Bakery use Marsello's latest hospitality features to set up sign-up QR codes, so that when it's busy customers can easily scan the code and enter their details themselves. "That's really great for us. I think it's going to really add new people into our system and really help."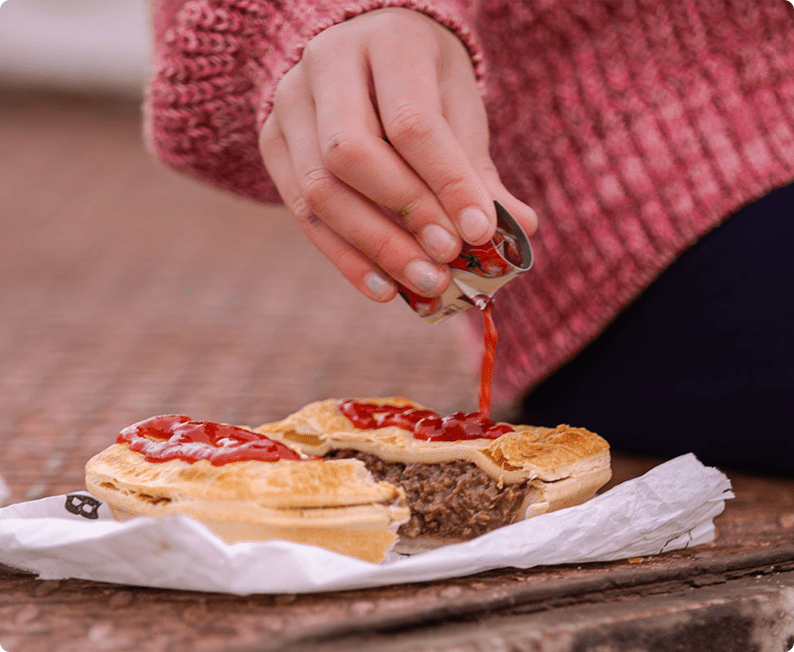 The results speak for themselves...
Since using Marsello, Pinjarra Bakery are seeing a 66% Repeat Purchase Rate. Pinjarra are using a broad range of Marsello's tools to achieve this:
Email campaigns are Pinjarra Bakery's marketing bread and butter, bringing in almost 58% of all attributable revenue.
1/3 of all marketing-attributed revenue comes from Pinjarra Bakery loyalty program.
8% of revenue generated through Marsello comes through set-and-forget automations.
Between February and April 2022, Pinjarra Bakery sent two SMS campaigns. These two campaigns generated 15% of their attributable revenue over those three months.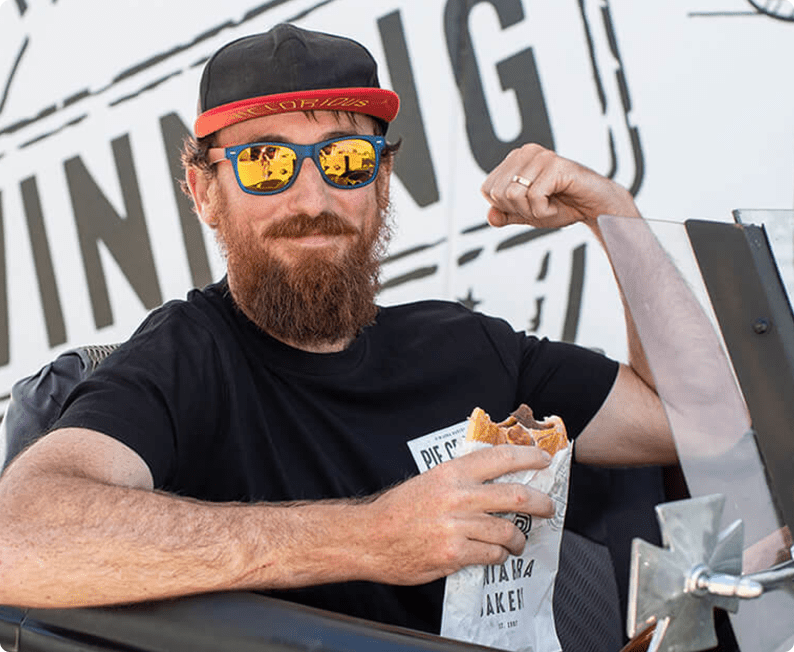 Treat your regulars… and see results
Want a database full of happy, loyal customers? Learn more about how Marsello can help you grow your business, across all your channels.