The Art of Loyalty: How ALPHA60's Customer-First Approach Drives Sales
Integrations
Shopify,
Lightspeed,
Klaviyo
At ALPHA60, the customer always comes first. It's this approach that contributes to a high repeat purchase rate—around 70%.
"Feet on the ground, head in the clouds."
This is the motto of Melbourne fashion label ALPHA60. Founded by the enterprising siblings Alex and Georgie Cleary, ALPHA60 has woven a unique narrative since its inception in 2005. With a steadfast commitment to customer happiness and an unwavering creative vision, ALPHA60 has shown that you can find success by traveling the unbeaten path.

We talked to Brand Strategist Kelvin Janissen about ALPHA60's customer-first approach, and how it drives sales.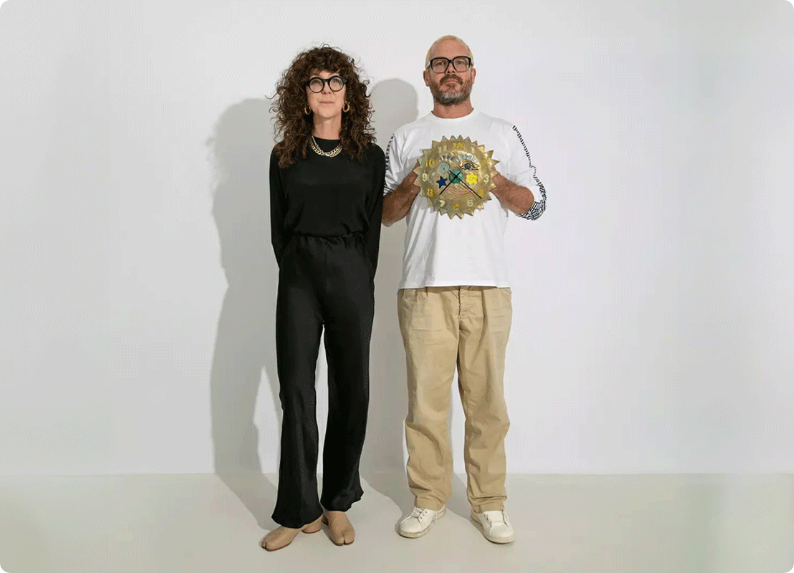 ALPHA60's needs as an omnichannel business
ALPHA60 wanted the brand experience to be consistent, no matter how people shop with them. Marsello and Klaviyo work closely with ALPHA60 to understand their business needs, and help create seamless links between all channels and customer interactions.

"[We] were trying to clean up systems to make everything a little bit more efficient," says Kelvin. "Like gift cards that work across multiple platforms and syncing customer account information across online and in-store." With Marsello, Klaviyo and gift-card integration Wrapped, ALPHA60 can now deliver a consistent brand experience across all channels.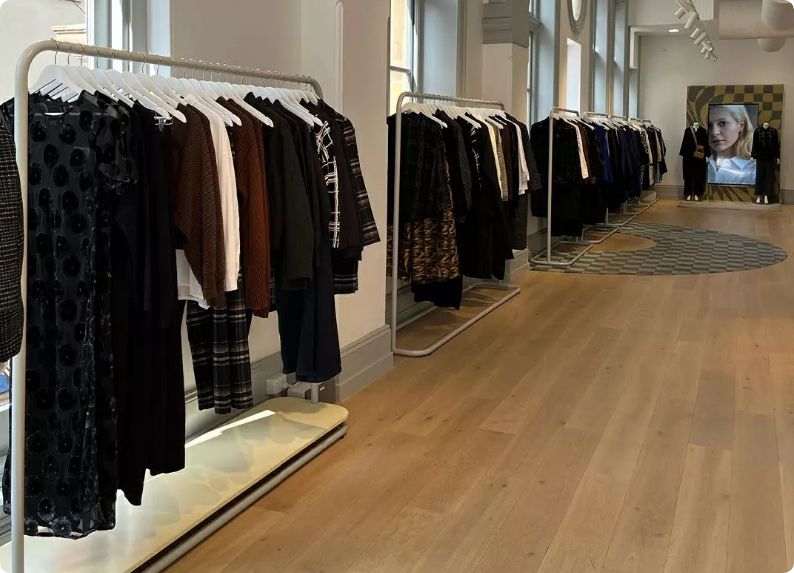 Highlights at a glance
ALPHA60 uses Marsello and Klaviyo to deliver their customer-first omnichannel marketing and loyalty strategy.
ALPHA60 considers the customer in every facet of the business. This customer-focused mindset has contributed to their reputation as a successful retail brand.
Their customer repeat purchase rate is around 70%. For reference, a repeat purchase rate between 20% and 40% is considered good for retail businesses.
They use Marsello to bring their in-store and online sales data into Klaviyo. This means they can display points balances, segment customers, and send personalized emails, no matter how their customers shop.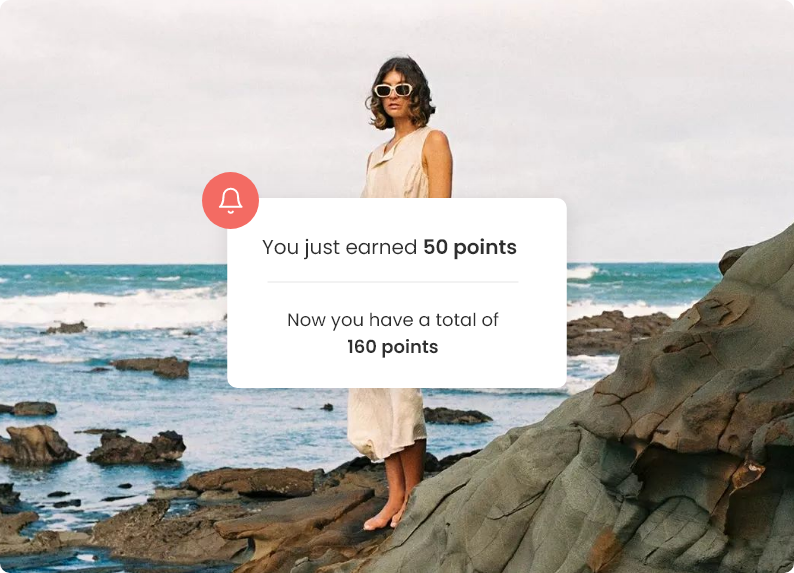 Beauty in simplicity
As part of the customer-first approach, ALPHA60 decided to make the loyalty program as simple as possible. Spend a thousand dollars, get a thousand points, get a $50 voucher.

"We try not to complicate it too much and add different things in, and that really works for us. I think it's because it's simple for people. It's easy for customers to understand." Kelvin believes simplicity helps customers get more invested with their points: they always know when they have a voucher ready to redeem.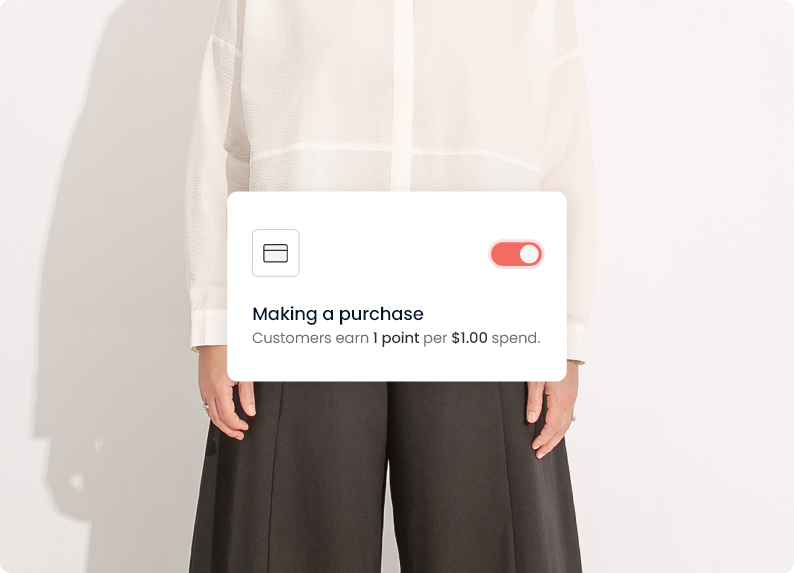 "There're so many possibilities now that we can do. Before, we could only target customers who'd bought from Shopify. And that's such a small part of our business—the in-store was sort of missing out. And now we have the possibility to target all our customers."

Kelvin, Brand Manager
How loyalty campaigns increase satisfaction (and sales)
Kelvin explains how they leverage loyalty features for customer satisfaction.

Where other brands might use double points days for acquisition campaigns, ALPHA60 finds them more effective as value adds—a nice surprise for returning shoppers. Each positive interaction gives customers a reason to come back, leave a good review, or tell a friend about the brand.

They track one key metric to monitor the success of their loyalty program and customer campaigns: repeat purchase rate. Their exceptionally high repeat purchase rate shows good brand health and a positive reputation amongst customers.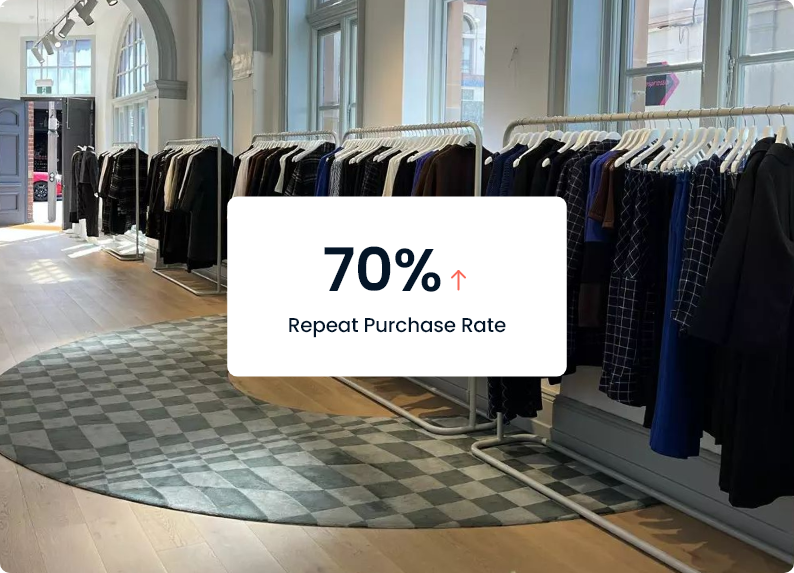 Marsello and Klaviyo: A world of possibility for ALPHA60
Having access to all their in-store and online sales data in Klaviyo has been a game changer. Since setting up the Marsello and Klaviyo integration, Kelvin has seen endless opportunities for smarter segmentation and marketing automations.

"I'm using the Marsello data with all my latest automations to be honest. That is something that we're looking at moving more into. Like the segmentation — if a customer buys something from the knitwear category, we can pull that out of the Marsello data and then send them knitwear care guides, and stuff like that."

We can't wait to see where ALPHA60 takes their customer experience next.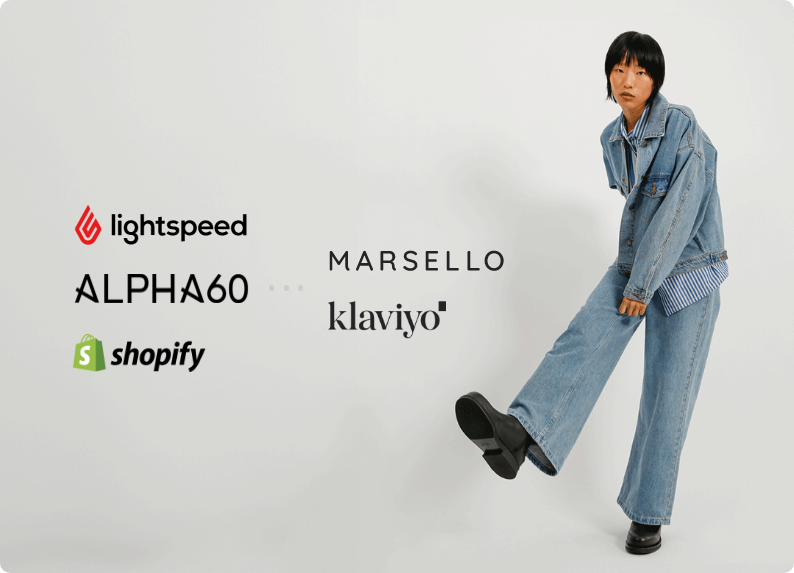 Join ALPHA60 and drive repeat sales
Want a database full of happy, loyal customers? Learn more about how Marsello can help you grow your business, across all your channels.