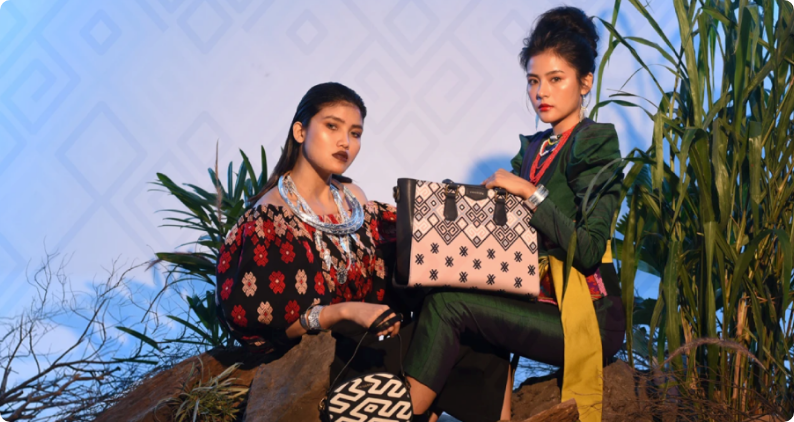 Yangoods' Loyalty Marketing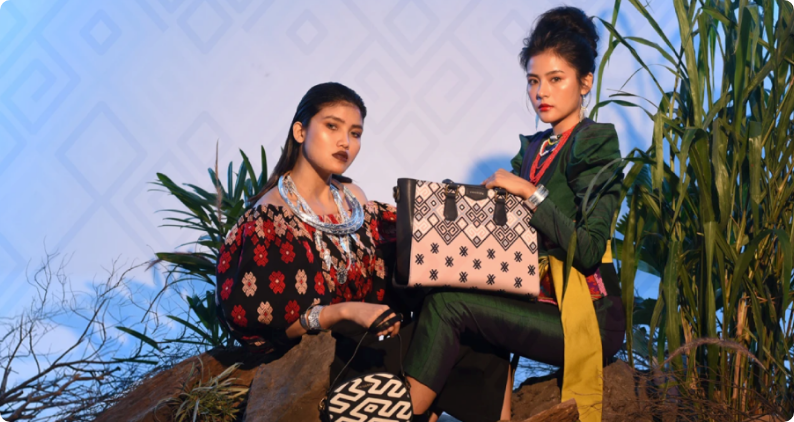 Yangoods sees a repeat purchase rate of 54% thanks to a generous loyalty program.
Impressive loyalty program engagement.
Yangoods, a fashion-forward accessories retailer based in Myanmar, is doing everything right with its loyalty marketing. With an omnichannel loyalty program titled 'Yangoods Insider Club', and some enticing perks, Yangoods' customers aren't just participating in the program – they're telling their friends about it too! Yangoods currently has 2,286 VIP customers, with 4,399 reward redemptions, and a 90% redemption rate.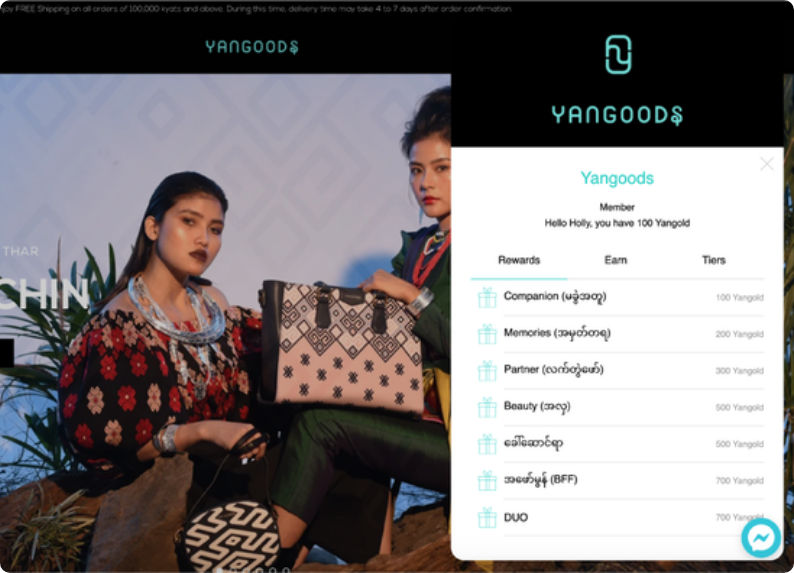 Seamless connection between bricks-and-mortar and eCommerce.
Yangoods seamlessly runs their 'Insider Club' loyalty program across both their brick-and-mortar store and eCommerce site, ensuring that they're capturing customers both in-store and online! This kind of omnichannel marketing is proving to be a critical addition to retailers' toolkits in today's market, allowing them to engage retailers on both physical and digital channels.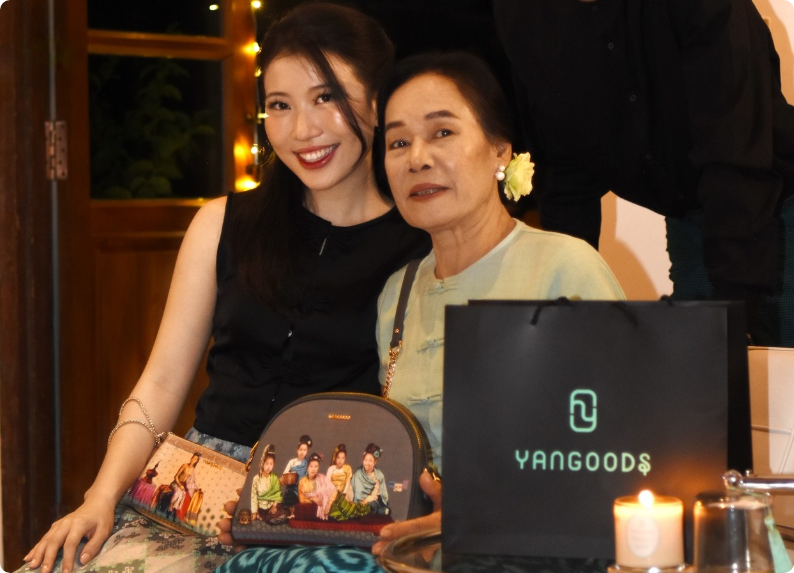 It's easy to start earning with Yangoods.
Becoming a Yangoods Insider is easy. Customers can simply create an account by signing up online. They can also join through an invitation from an existing member. Speaking of which, Yangoods does a fabulous job of encouraging members to refer their friends. Insiders get 10 points for every friend that they bring into the program, and so far, Yangoods has seen 44 successful referrals – that means that 44 Yangoods Loyalty Members' friends have completed a purchase after being referred!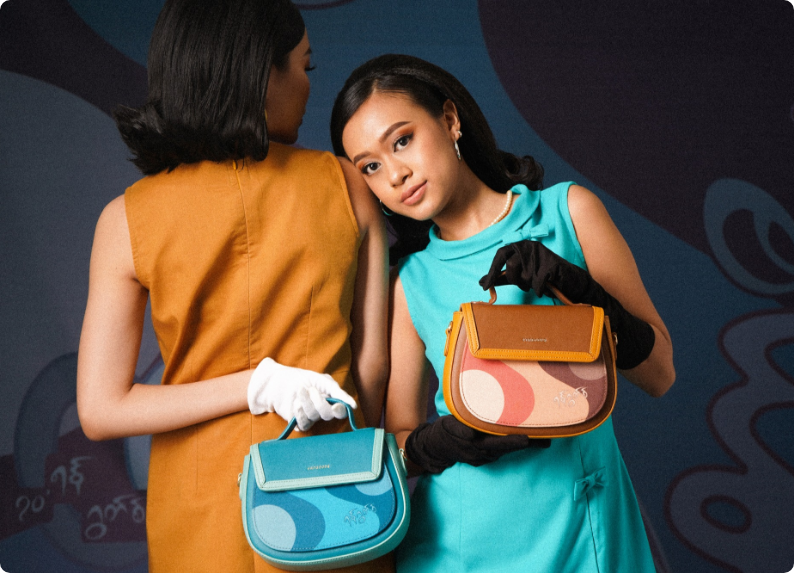 Powerful incentives to ensure customers stick around.
Once a customer becomes an Insider, they earn points every time they shop and they're able to unlock exclusive perks and rewards. In addition to getting free products (like colorful purses and key charms), Insiders are the first to know about new product releases. Yangoods loyalty members also get access to limited-time offers and members-only events, making the Insider Club a generous loyalty program that we can't help but get excited about.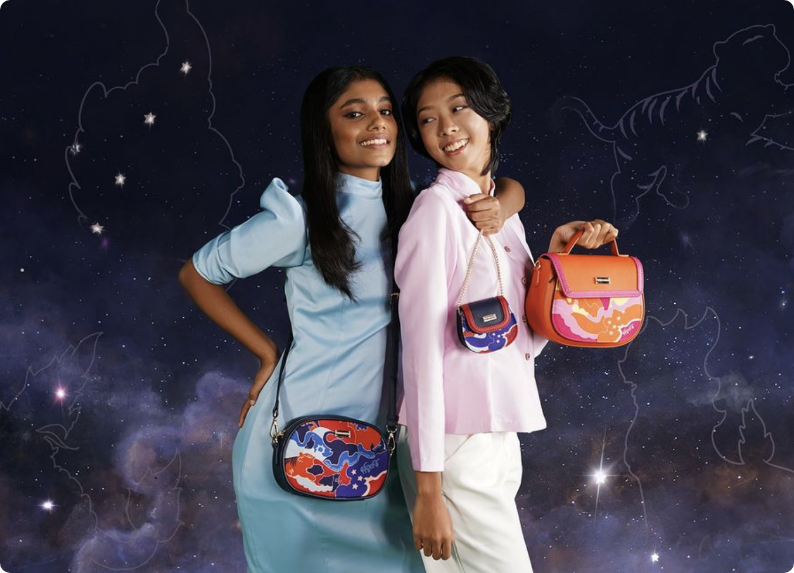 "Since we've started working in Lightspeed, Marsello as a customer loyalty tool was the first tool we found and we've stuck with it through this whole time. Most features are easy to access, set up, and versatile to use. When our eCommerce store launched this year, Marsello was the first app we integrated into it as well. Last but not least, the support team is the most helpful wonderful professionals we've had the opportunity to work with."
Over half a million loyalty points and counting.
Engagement-wise, the Yangoods Insider Club blows us away: their customers have collectively earned over half a million loyalty points and redeemed over 4,400 rewards! With an average customer lifetime value of 587,732 MMK (420 USD), a repeat purchase rate of 52% and an average purchase cycle of 59 days (the time it takes for customers to shop again), Yangoods are masters of retention and loyalty marketing. This means that more than half of their customers return, and on average, they return every 2 months!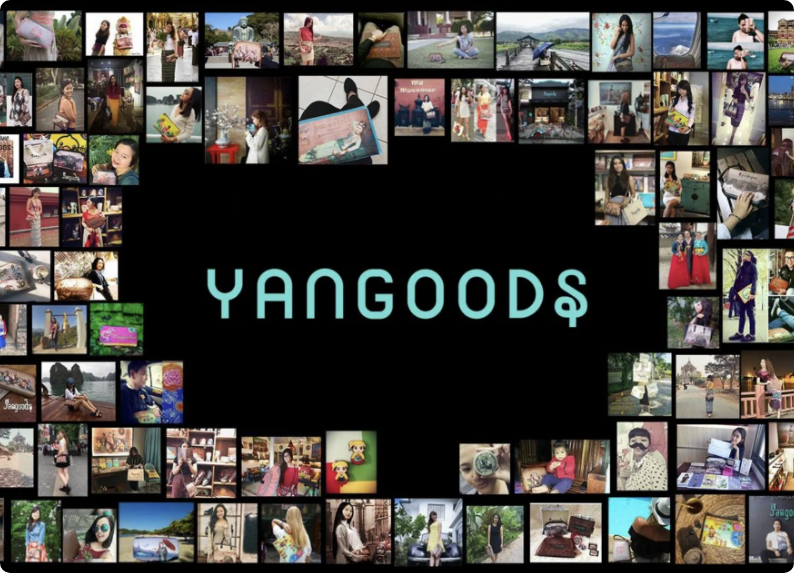 Run an omnichannel loyalty program, just like Yangoods.
Want a database full of happy, loyal customers? Learn more about how Marsello can help you grow your business, across all your channels.