As the Coronavirus (COVID-19) pandemic continues to impact businesses nationwide, many eCommerce retailers know that providing customers with exceptional shopping experiences is vitally important. These useful apps can help you to ramp up your customer service and run your business more smoothly.
Sales and Marketing
With fewer customers making purchases from online retailers, it's especially important to attract Internet shoppers who are in the market for your merchandise. Innovative sales and marketing apps will help you to convert web browsers into paying customers.

Everything you need to sell more in-store and online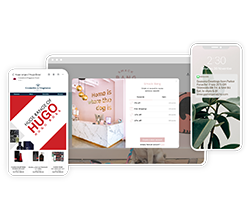 See more
Subscribe
Stay up-to-date with popular content to help grow your retail store.