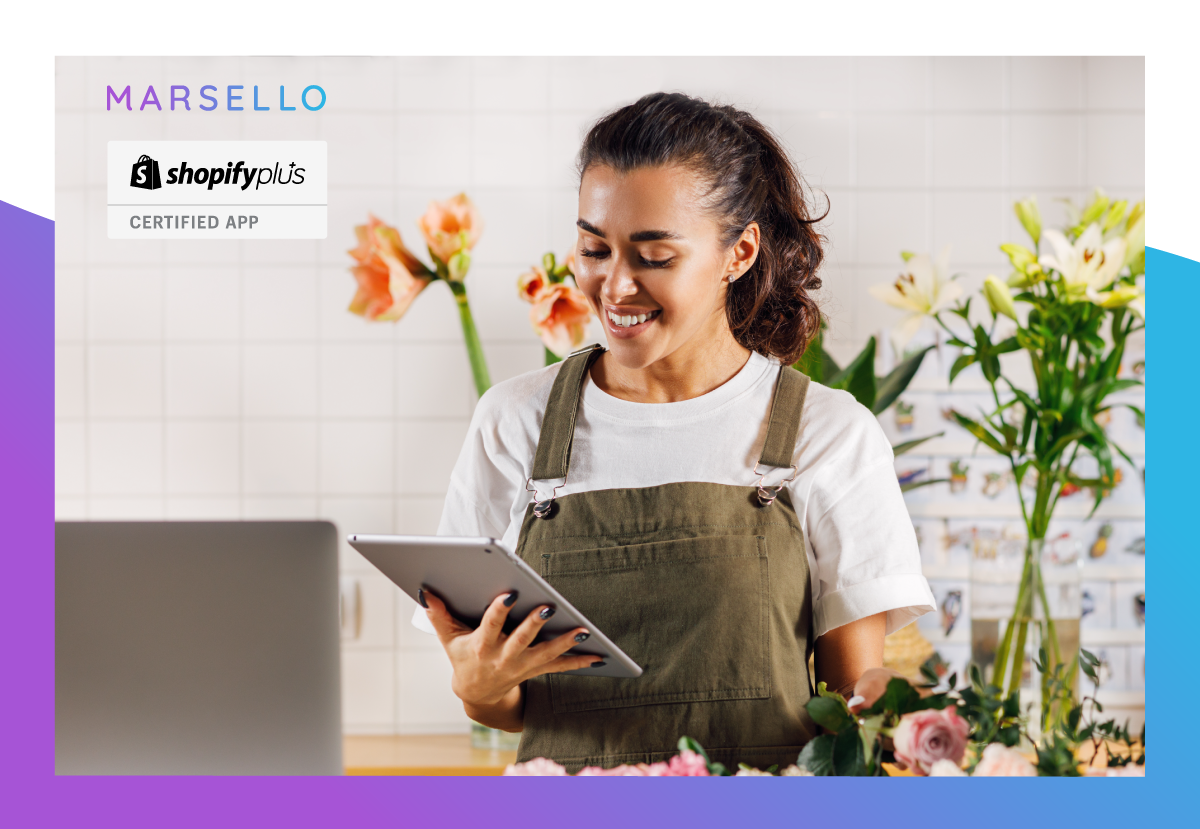 Marsello is officially a certified Shopify Plus App Partner
Written by Sophie Macdonald

 |   Read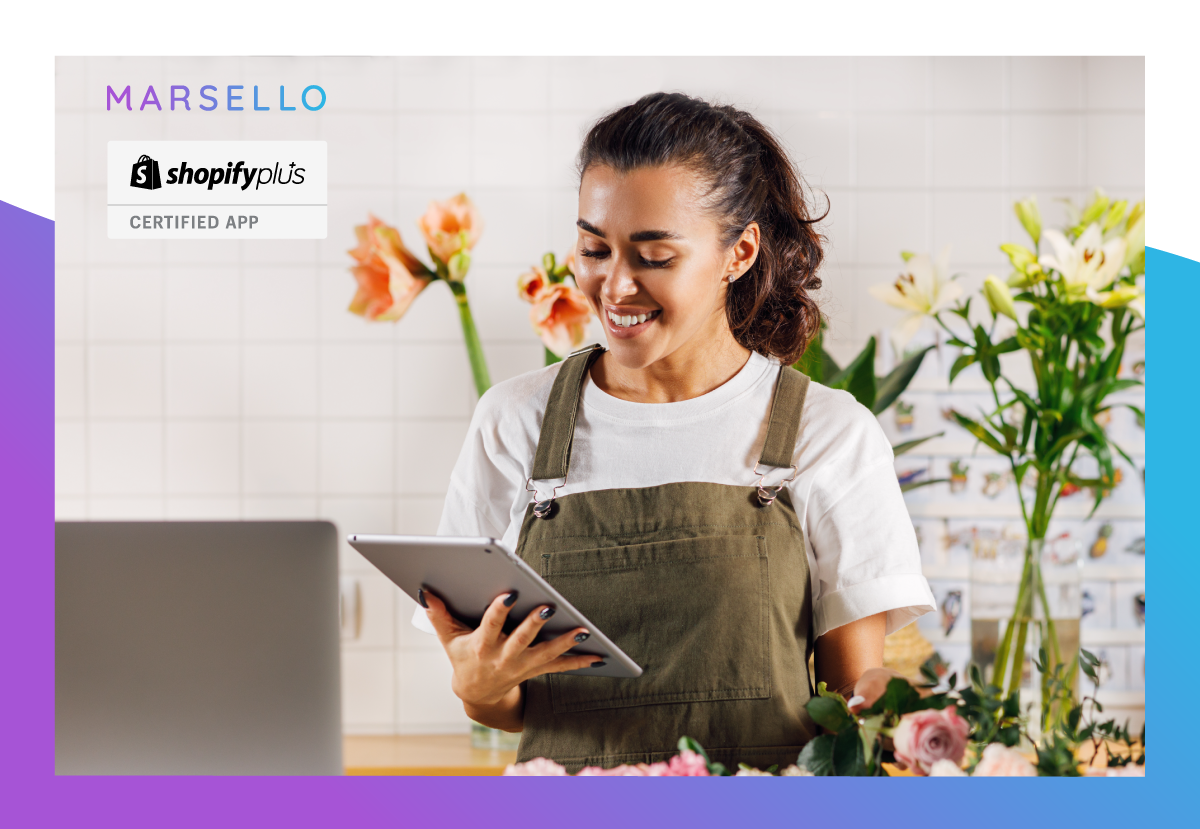 The retail environment has changed rapidly in the last 18 months. The demand for responsive, powerful software has grown almost as rapidly as the eCommerce and retail industries themselves – and as a result, software providers also needed to evolve to ensure they meet the requirements of growing brands and enterprise retailers.
To meet the needs of these retailers, Shopify created Shopify Plus and its coveted Shopify Plus Certified App Partner program. Shopify Plus' partner program is open to apps that are shoulder tapped because they have proven that they can meet the complex needs of larger retailers. To be specific, Shopify Plus Certified App Partners must offer retailers the highest "performance, security, privacy, and support" – in fact, of the 6000 or so apps on the Shopify Marketplace, only 60 are Shopify Plus certified.

We're proud to announce that Marsello has been selected to join the Shopify Plus Certified App Partner Program and is the only certified marketing app that integrates both in-store and online whether a retailer uses Lightspeed POS, Shopify POS, or Window-based legacy software.
Quicklinks:
What sets Shopify Plus apart
While Shopify has been a household name in the retail sphere for quite some time, Shopify Plus is home to the eCommerce and POS provider's largest retailers. And it's a non-negotiable that these enterprise-level businesses have confident access to apps that are proven to support their continued growth.

Shopify Plus provides high-growth retailers with solutions that help them develop and scale with confidence and ease. From (vastly) improved online traffic management and full eCommerce store customization capabilities, to multichannel integration, emphasis on user experience and site speed, and an approved app program (the Shopify Plus Certified App Program), Shopify Plus retailers are equipped with all the tools to see rapid and continued success.
What is the Shopify Plus Certified Apps Program
Shopify's marketplace is bursting with apps that are all vying for retailers' attention. While having plenty of options is a powerful position to be in, retailers don't often have time to test all the available options and make a well-researched decision. This is especially true for big retailers who are beyond the stage of experimenting. As they cater to some of the biggest and best retailers, Shopify Plus needs to be able to provide these retailers with app recommendations that meet certain standards. This is where the Certified App Program comes into play.

The Certified App Program essentially vets their best-performing Shopify partner apps within certain categories. We are proud to say Marsello has met Shopify Plus' partnership requirements, offering Shopify Plus retailers the only true omnichannel marketing app.
Marsello: the only retail marketing Shopify Plus App Partner that integrates in-store and online for retailers using Windows POS
So what does Marsello offer Shopify Plus retailers? That's easy! Marsello's ability to integrate in-store and online means that Shopify Plus retailers can attribute each and every customer interaction to their marketing efforts, no matter where that interaction occurs.

With last-touch attribution, industry-leading marketing tools (from email and SMS campaigns to loyalty marketing and automated flows), Marsello is built to help retailers big and small achieve great things with their marketing. In fact, Marsello retailers see an average of 98x return on investment!
"The Shopify Plus Certified App program is designed to meet the advanced requirements of the world's fastest-growing brands," said Mark Bergen, VP Revenue. "We're happy to welcome Marsello to the program, bringing their insight and experience in Marketing Automation as well as Loyalty & Rewards to the Plus merchant community."
How Marsello became a Shopify Plus certified partner
Shopify Plus requires that any partner app that wishes to become certified must meet a baseline of the following requirements:
Support: 24/7 access to app partner support
Security and privacy: Trusted and secure information and data handling
Performance: Advanced app performance and integration standards.
At the end of the day, Shopify Plus Certified App Partners must have a proven successful history of working with Shopify Plus retailers, while also ensuring the ability to continue this success with any other Shopify Plus merchants who may wish to use the app in the future. Marsello's mission has always been to empower retailers to create stand-out marketing that supports their business at every step of the way, on every sales channel. Becoming a Shopify Plus Certified App Partner allows us to ensure we're offering the highest quality product and experience while supporting all of our retailers to grow, scale, succeed and sell more!
"The Shopify Plus Certified App program is designed to meet the advanced requirements of the world's fastest-growing brands," said Mark Bergen, VP Revenue. "Marsello's accreditation in becoming a Shopify Plus Certified App Partner is a testament to the hard work we've put into the partnership over the years. As the first New Zealand-based app to become a Shopify Plus partner, we are excited to play a part in helping omnichannel retailers scale their businesses." – Brent Spicer, CEO at Marsello
Marsello x Shopify Plus retailers making the most of their marketing
Let's take a look at how some Shopify Plus retailers are already using Marsello to make the most of their marketing.
International swimwear sensation, Triangl, sees 5182x ROI with Marsello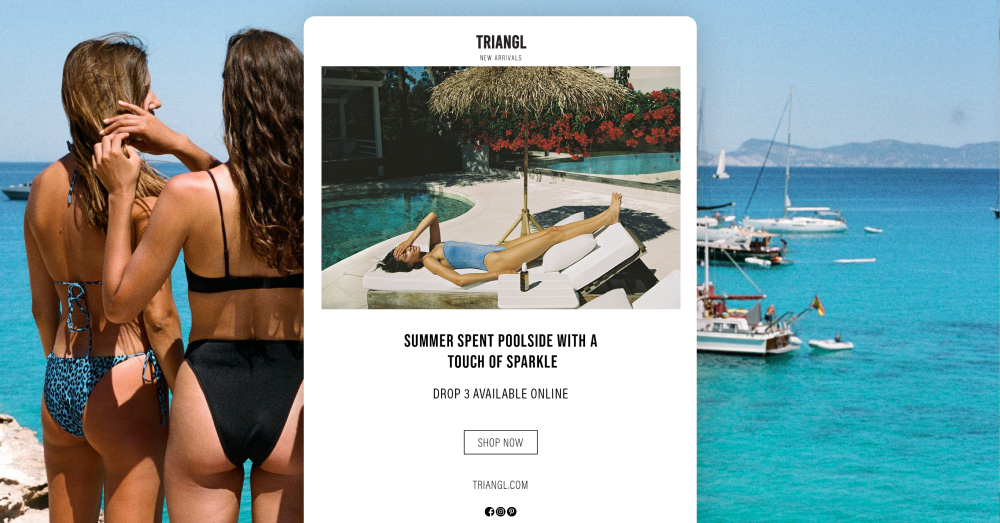 Triangl found international success selling a color-blocked neoprene bikini that took beaches worldwide by storm. From celebrity endorsements and rapid growth to scaling beyond eCommerce and staying ahead of the fast-paced fashion world, Triangl needs total confidence in any tool they add to their kit, and consistency in their email marketing is no different.


"The increase in our results was also driven by improving our Welcome Email Series where the content seeks to build community, encourage user-generated content, showcase new arrivals, engage customers in upcoming releases, and get involved in our Travels via the Blog."
Triangl's focus on consistency and customer experience has helped them to curate a loyal following of customers that love to engage with their content. And by integrating their email marketing with both their eCommerce and brick-and-mortar stores, the stand-out swimwear brand are making the most of every customer interaction. In fact, Triangl aren't just seeing results, they're seeing remarkable growth – 5182x return on investment with Marsello to be exact.

Learn how Triangl uses Marsello to power email marketing that compliments their brand and delights their customers.
Cosmetics & Fragrance Direct's omnichannel marketing creates a consistent customer experience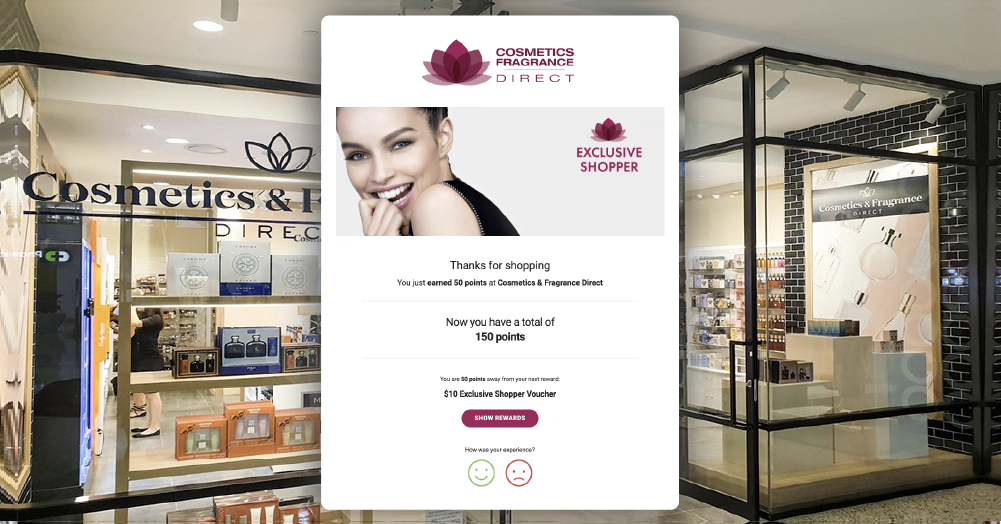 Cosmetics & Fragrance Direct, an Australian beauty stockist, are experts in curating 'flow' between their in-store experience and online stores. Recognizable branding and consistent messaging go a long way in customer experience. Cosmetics & Fragrance Direct knows this and has been careful to ensure that the customer experience of transitioning from in-store to online to engaging with marketing efforts feels seamless, effortless, and recognizable.
With Marsello, they can rest easy knowing that every customer interaction is accurately tracked and organized within their marketing funnel thanks to last-touch attribution reporting and seamless omnichannel integrating with their Shopify Plus eCommerce site and their Lightspeed POS sites. The TL;DR? Cosmetics & Fragrance Direct knows that their marketing goes out to the right customer, with the right message, at the right time because they have ensured that their marketing integrates with all their sales channels. And with 17x ROI just from their one-off email marketing campaigns alone, the team behind Cosmetics & Fragrance direct also knows that their marketing efforts are reaping the benefits.
Read about Cosmetics & Fragrance Direct's omnichannel marketing success.
Final words
Marsello's approval as a Shopify Plus Certified App Partner cements our continued commitment to retailer growth and development, as well as our dedication to our partnership with Shopify Plus. We continue to push the envelope for what retailers can expect from their marketing applications and we're excited for what this certification means for our work with current Marsello retailers as well as future users.
Retail marketing is a fast-growing, fast-paced environment and we thrive on challenging ourselves to continually provide a platform that meets retailers' primary marketing needs while also going above and beyond with customer service, experience, product development, and integration possibilities. We excitedly welcome the future of true omnichannel retail.
Published Jul 17, 2021 2:00:00 AM