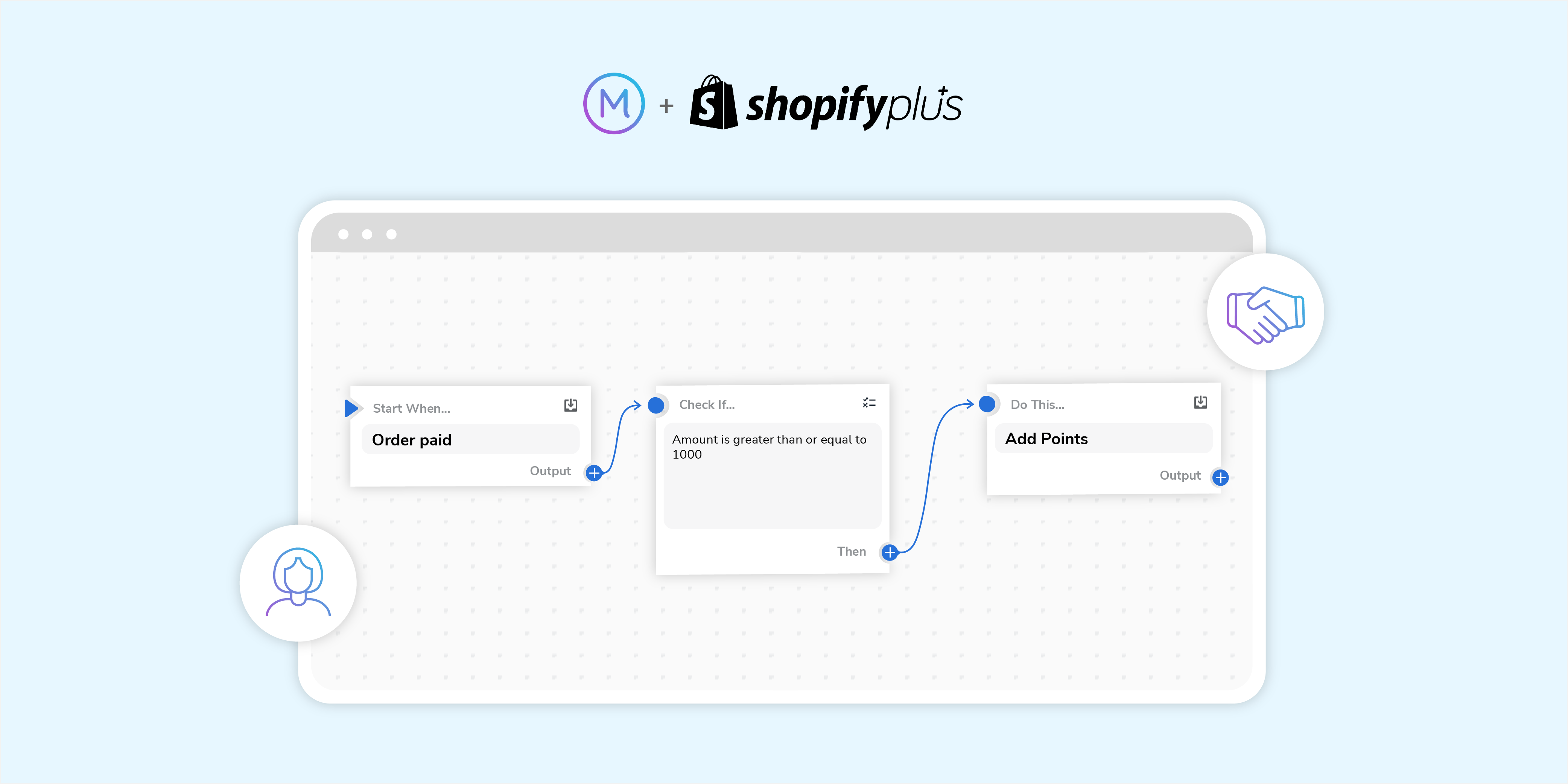 How to master loyalty automation with Marsello's Shopify Flow connection
Written by Sophie Macdonald

 |   Read
Create automated loyalty rewards that encourage customer engagement no matter how they engage with your store by enabling Marsello's Shopify Flow connection. In this blog, we learn a little about the Shopify Flow platform and how you can pair it with your Marsello-powered loyalty to get creative and reward customers for all kinds of actions.

First, let's understand what Shopify Flow is and how it works.



What is Shopify Flow?


Exclusive to Shopify Plus merchants, Shopify Flow is an automation platform that connects to your eCommerce (and other third-party services) and allows you to automate just about anything that could be a trackable event.
The possibilities for intelligent, automated retail are a game-changer – from tagging and flagging customers and orders, to rewarding customers with loyalty points for just about any action (for example, exclusive rewards for customers who leave 4 or 5 star Google reviews).
To access Shopify Flow, you'll need to get the app from the Shopify App Store.
And to make sure you have a complete understanding of the possibilities that Shopify Flow offers, there are countless resources available. From downloadable workflows and examples to imports for your store, Shopify has you covered. Check out these resources below to get started:
Check out this video from the Shopify team about the Shopify Flow platform and how it can become your new secret weapon.

How can Shopify Plus merchants use Shopify Flow to automate and track their Marsello marketing?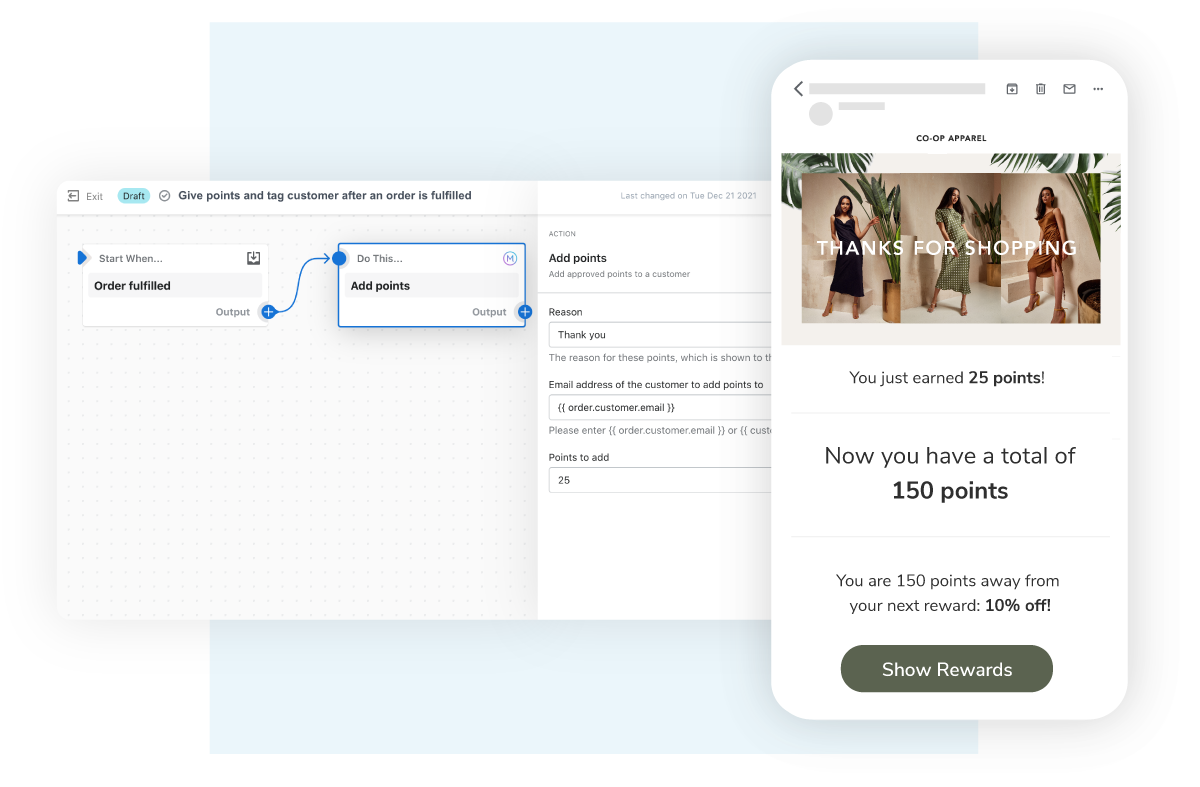 Let's delve deeper into what a Marsello connection for Shopify Flow means and how you can pair the two platforms to boost customer loyalty by rewarding loyalty with all new triggers.

As we mentioned, one of the ways that retailers could use Shopify Flow is to reward high-value customers who leave 4 or 5 star Google reviews. And rewarding Google Business Reviews is just one example of how you could make the most of Marsello's Shopify Flow connection.

And when you've created your new flows, you can track the success of each flow – helping you to create automations that reap more and more benefits as your business grows.

Learn how to create custom automated flows with Marsello's Shopify Flow connection in our help center.

And remember, while Shopify Flow is only available to Shopify Plus retailers, Marsello's Customer Loyalty feature still uses built-in automated points earn options triggered by events like completed purchases, birthdays, and social media interactions. The Marsello loyalty feature is also available to all Marsello Pro users, and the automation doesn't stop there.

Do you know about Marsello's Marketing Automation feature?



Final words

Shopify Flow opens up exciting new automation possibilities for Shopify Plus merchants – and with Marsello's Shopify Flow connector, this now includes rewarding customers for their loyalty no matter the interaction.
Retailers are now able to automate processes like stock orders, product tagging, and (with the help of Marsello's connector) rewarding customers with loyalty points for a variety of interactions. And as each Flow is created and used, retailers can track their success and adapt their automations to encourage more and more customer interaction.
Curious about Marsello and how it works with Shopify Flows? Get in touch with our team today.


Published Jan 21, 2022 4:04:11 PM