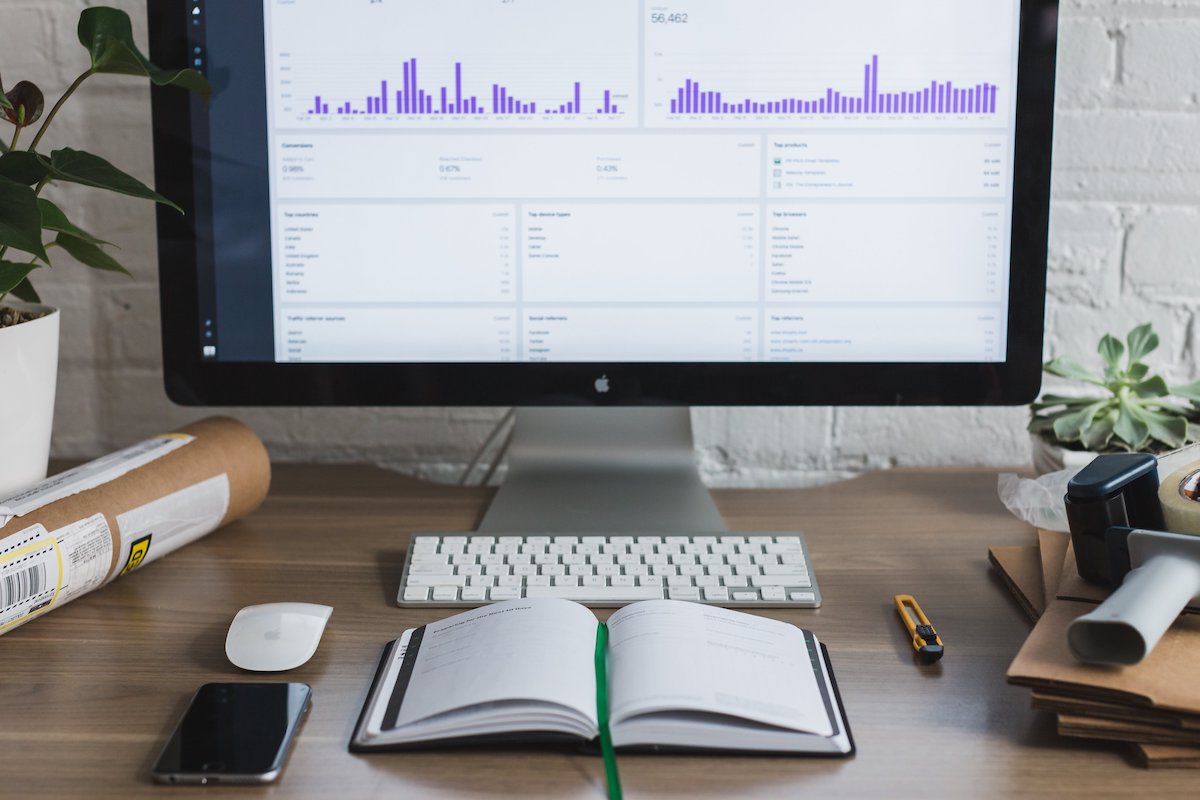 How to develop a retail email marketing strategy – 7 do's & don'ts
Written by Tania Hack

 |   Read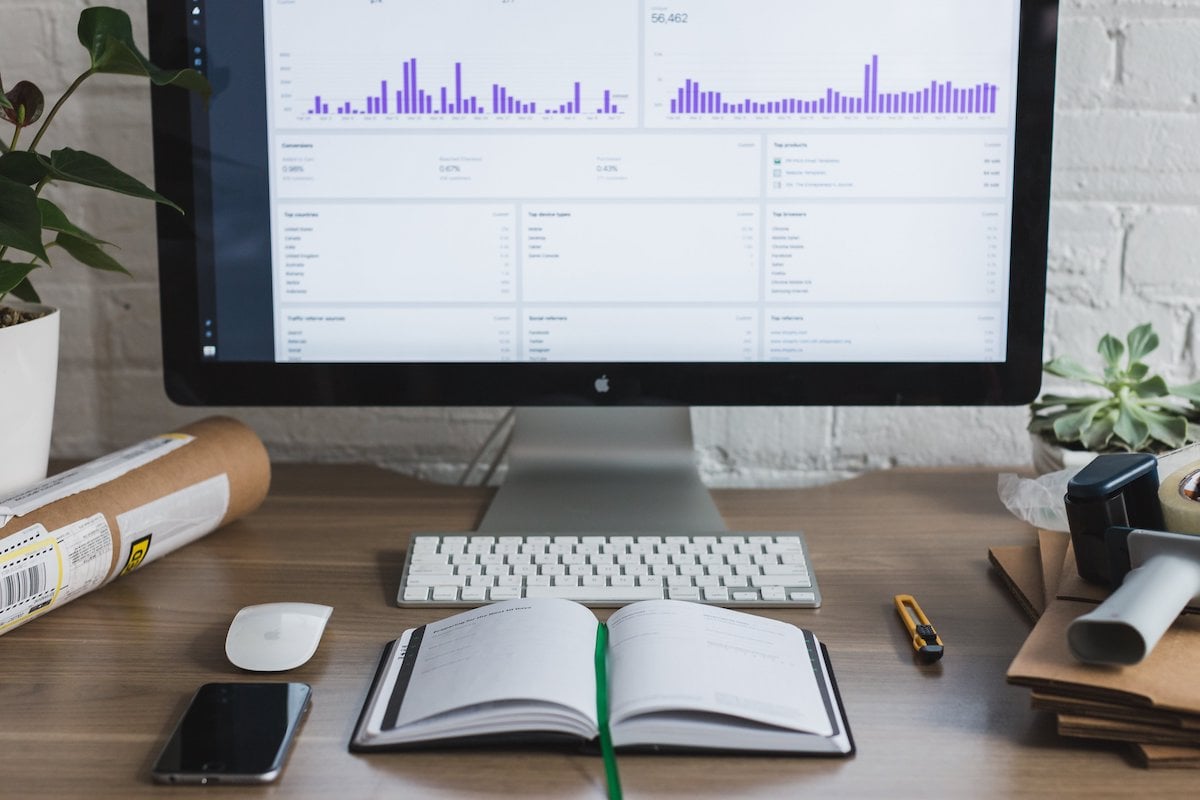 It's common knowledge that your retail email marketing strategy should help to grow your business by helping you maintain regular contact with your customers. Rather than waiting for them to come to you, you can reach out to them to encourage a wide variety of interactions, from making a purchase to referring other customers to your store.
Your marketing strategy should include a collection of one-off, automated, and follow-up emails. As you begin to build out these strategies, it's important to be aware of some of the essential 'dos' and 'don'ts' of email marketing. This will help ensure you create email content that drives customers back to your store, converts them, and keeps them coming back time and time again.
Quick links:
What is retail email marketing
Retail email marketing begins with gathering email addresses from both current customers and leads, be that at the checkout or through initiatives like advertising campaigns. From here, you can start fleshing out captivating campaigns designed to excite and entice email recipients whilst also driving the goal you initially set for the campaign
Think of email marketing as a singular channel that can be used to contact customers in a variety of different ways with unlimited success criteria. Emails are flexible too. They can be produced on a schedule, such as monthly or weekly, or just whenever you have new content to share with customers. Or they may be produced on an ad-hoc basis when there is news to share, like a product launch. They can be tied to other campaigns, like SMS or social media. But there are a few things to consider when developing your email strategy.
Why is a retail email marketing strategy a must for business growth
A retail marketing strategy can help you achieve multiple goals. With your existing customers, you can:
Stay front-of-mind with reminders, which is especially important if there is a long time between purchases,

Communicate and build excitement for promotions with teases, early-access and exclusive offers,

Strengthen customer relationships by maintaining customer engagement,

Send timely reminders to encourage repeat purchases, based on past purchase details,

Encourage customer referrals through incentives and reminders.
With potential customers, you can:
Promote your brand story and build trust by sharing more about your business,

Help leads understand the variety of products you offer and what solutions you can offer them,

Nurture new customers as they move through awareness, consideration, and onto decision,

Offer updates such as product releases or new menus that could excite them.
Consistent communication is especially important for products that require some research or a long lead time.
7 Do's for a successful email marketing strategy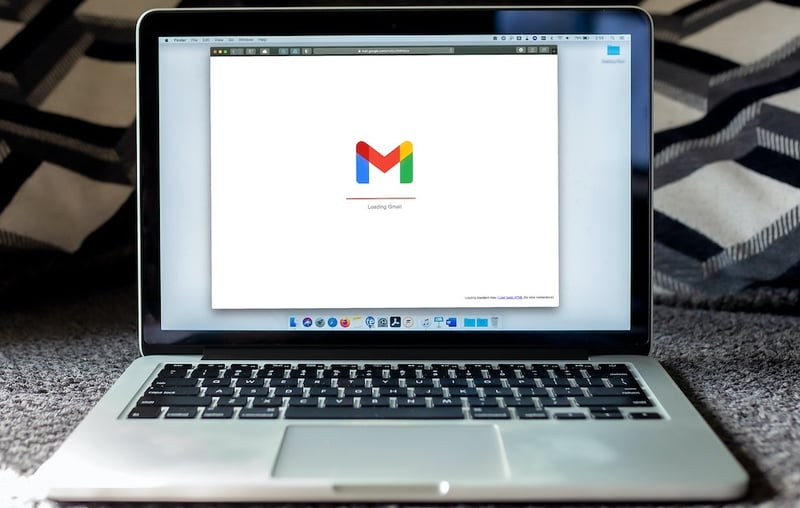 When building email into your retail marketing strategy, there are several actions you can take to ensure it's a success. The first for these begins with how you grab your audience's attention. Then, ensure your content is action-driven, concise, and easily digestible. Finally, make sure you're reaching the right people, and creating an outstanding customer experience ensures ongoing engagement.
1. Have a great subject line
Subject lines can make or break the impact of your email marketing campaign. Those few words have to convey to your audience enough to make them want to open your email and read more. A great way to improve your open rate is to use personalization. Adding a customer's name to your retail email subject line makes them 26% more likely to be opened. This can easily be achieved by adding a merge tag to your subject line or email content.
Once you've decided on a few different options to use for your subject line, it's a great idea to use A/B testing. This allows you to get back real data on what your audience responds positively to.
2. Use an official email ID
You're a professional business and want to come across as such to your customers. Using a generic, free email address that ends in something like @gmail.com or @outlook.com will not tell your customers that you are an established business. Instead, using an email address that ends in your business name will convey to your customers that you are legitimate.
For example, we use xxx@marsello.com for our email marketing; this means when our customers see it in their inbox, they'll know exactly who it's from and what it's about and helps to build trust in emails from '@marsello.com' accounts.. You can use services like Google, Outlook or Squarespace to get official email addresses for your business.
3. Experiment with different CTA's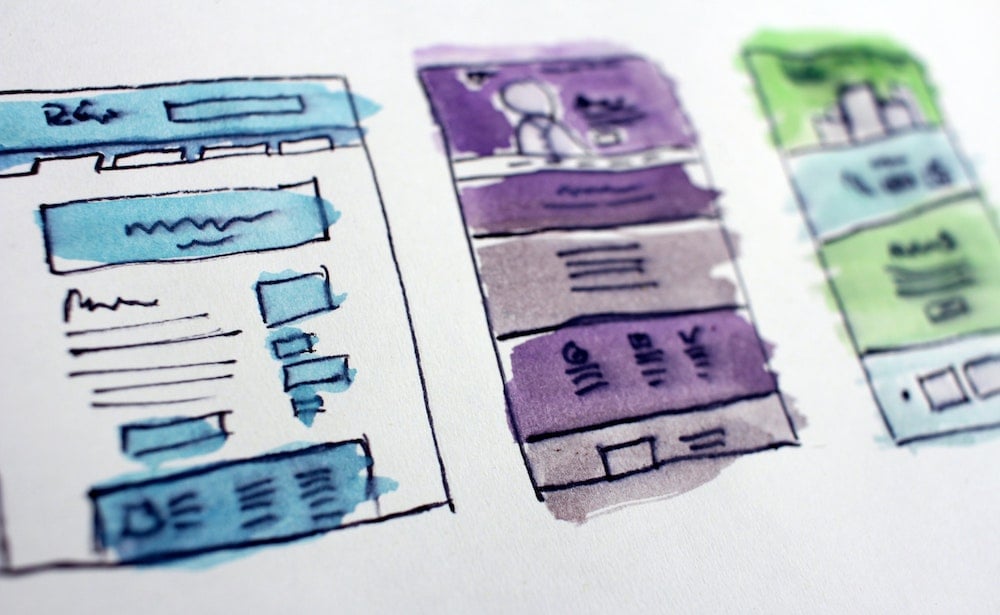 Your call-to-action is another place where using A/B testing will help you to manage your content and improve your results. Your audience may like buttons that prompt them to "Buy Now!", or they may need more information first and prefer an invitation to "Learn More Here". A/B testing gives you data on what is going to drive the best results with your specific audience.
You can also test out different creative options. Alternate featured products, imagery, color themes, and button placement can all provide valuable data. You can then review click-through rates if you're looking to raise brand awareness. Or, if you're looking to drive purchases, look to see which emails resulted in the most purchases to further refine future emails.
4. Keep your message concise and to the point
Your audience is busy. They want you to get to the point. Whatever you're emailing about, whether it's a new product or a sale, let them know upfront. In journalism, this approach is about not burying the lead. Think in the same way. Tell your audience what you want them to know in the opening of your email.
One way to do this, especially relevant for newsletter-style retail emails, is to give an overview at the top. Let them know what's further down the email so they can skip to the parts that are interesting to them. This means they won't miss out on important information and you're also respecting their time.
5. Create content aligned to your content marketing strategy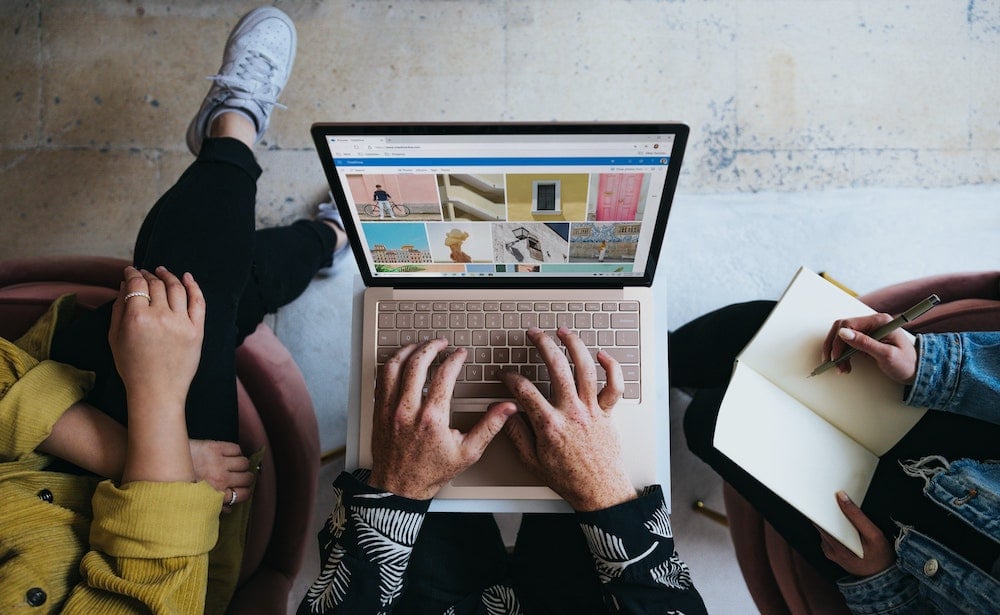 Email marketing for retailers is more than just creating emails. You need to also consider where you're sending your customers and what other information will support them on their purchase journey. Creating content provides more ways for your customers to interact with your business and products.
There are various types of content you can create. You can undertake photoshoots, create video content, start a podcast or write blog posts. This content can then be shared across social media, your website, and in your emails. It can show your customers more ways to use or wear your products, care instructions, or behind the scenes of the production.


6. Create a targeted email list
Using targeted marketing lists ensures you are getting the right messages to the right customers, at the right time. Personalization goes beyond just adding a customer's name. It also means sending relevant information. This could be abandoned cart notifications, when new products are launched or when specific products go on sale. Whatever is right for each customer segment.
Segmenting your list leads to an increase in your open rate. Your audience will know that when they receive an email from you, it's relevant and worth opening. This makes them more likely to click on links and to complete purchases. Marketers have found segmenting your audience can increase your email revenue by 760%.
7. Create a great user experience
Your overall retail user experience needs to extend to your email marketing. Begin by not overloading your recipients with information or options. Trying to take on board too much will only overwhelm your customers and lead to them not taking any action at all. You have 11 seconds to convey your story to your customers. Use it wisely.
Also, take into account Hick's Way. It states that the more options there are, the slower we are to make a decision. And the more likely we are to not decide at all. Think about which choice you'd make faster: between chocolate or vanilla ice cream or between 100 flavors. Using only a single call-to-action throughout your email will help keep your customers focused and not lose them to decision fatigue.
7 Don'ts for a successful email marketing strategy

Now that we've covered what you need to make sure you have done, let's cover off what you need to make sure you're not doing. Negative customer experiences can quickly undo any good work you've done.
1. Send overly promotional emails
The overly hard sell rarely works. Your customers, and potential customers, don't want to feel like you're constantly in their inbox pushing your products. Instead, you want to show up, offer advice, provide information, and ensure your customers think of you when they're ready to purchase.
When writing your emails, check and see that there is value for your customers in each one. It could be information on expiring loyalty points, new season launches, or upcoming events. It could also include discounts but the value of the email doesn't have a monetary value. Find various ways to provide value to your customers to ensure they continue to open your emails.
2. Not optimizing emails for all devices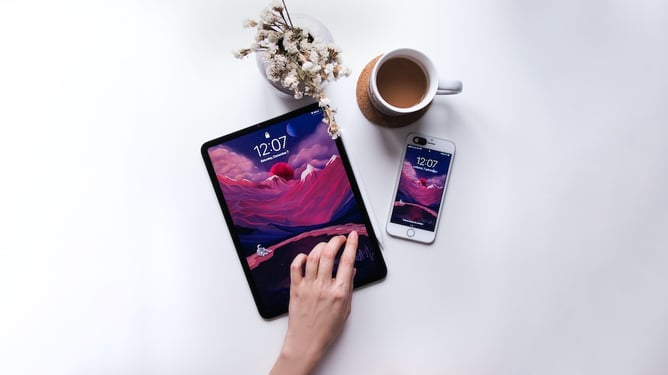 When you are designing your emails, you're likely to be doing it on a desktop. However, when your customers read them it's likely to be on mobile. Ensuring each email is optimized for mobile devices ensures your customers can read them easily and that the design is intact.
The key elements to look for when optimizing your emails are images and layout. Large images can be slow to load on mobile devices. Some people will also have images turned off to reduce data usage. Ensure your images are small and that your email still makes sense without them. This can mean making sure they don't contain essential text. Also, review your layout on a smaller screen to see how it is adjusted. Make sure images and text are in the right order and text isn't cut off.
3. Purchasing an email list
Privacy and personal data should always be taken seriously. It might seem like a good idea to purchase an email list. You can reach additional people you wouldn't have been able to otherwise. You can grow your audience and turn more people into customers. However, there are severe downsides to purchasing an email list.
Because these people have not given you permission to email them, they may mark your emails as junk or spam. Then email providers are likely to start marking all future emails as spam. This can prevent you from emailing customers who have signed up to hear from you. If you're considering purchasing a list, our advice is don't.
4. Not adding an option to unsubscribe
Customers want to feel in control of their email inboxes. Being able to pick who they are receiving emails from is an important part of this. Just because someone no longer wants to receive your emails doesn't mean that they are no longer a customer. They may be closing an email account or prefer to get updates on another platform.
By creating an enjoyable, simple unsubscribe process you're more likely to keep the customer. The button or link to unsubscribe should be easy to find within your email. Once clicked, take them to a branded page with options. It might be certain content that they don't want to receive. Or you may be emailing them too often. Providing them with the ability to adjust their email settings may mean that they stay subscribed.
5. Not personalizing your email campaigns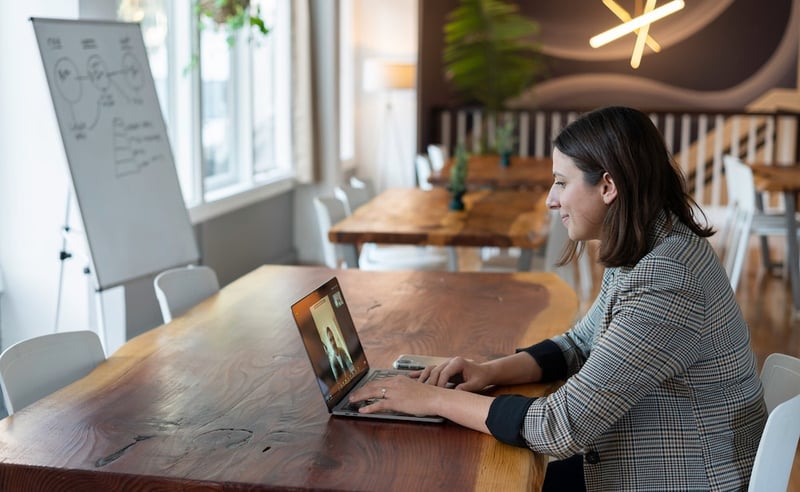 Adding personalizations to your emails is a great way to make them more engaging and relevant to each customer. This can be done at the level of market segments. If you sell a range, contact customers with specific products. This will increase the relevance of the emails and improve the customer experience.
Personalizations are also relevant at the customer level. Including the customer's name in the subject line increases the likelihood of it being opened. Also sending abandoned cart or loyalty point expiry emails that are customer-specific helps to nurture your customer relationships.
6. Manually creating every email
You only have so much time to create and send emails. But you need to be using them to stay in regular contact with your customers. How to make this whole process more efficient? Templates and automation. First, work out what sort of emails you frequently send, then build simple templates that you can use for each type.
Using a system like Marsello that allows you to automate your emails will save you time. You can build emails that will be sent based on certain triggers, ensuring that all messages get sent when they're relevant. This can help encourage sales by prompting customers when they're most likely to purchase.
7. Overusing images in emails
Images might make your email look pretty on a desktop, but what about on mobile? The majority of emails are opened on mobile devices. So two of the key ways to make your email campaign successful is to ensure your email makes sense without the images and loads quickly.
Data usage caps mean that some people will have images turned off on their emails. If there is key information in your image, your customers might not be able to understand your email without it. So make sure the email makes sense without any images. Also, ensure that any included are an appropriate size to decrease loading time.
Final Words
When designing your retail email marketing strategy, there are a few simple tricks to ensure it is a success. Using an automation system like Marsello can help speed up the setup process. It will also ensure you are reaching your customers at the right time, which means not missing out on potential sales.
Are you interested in building a successful email marketing strategy for your retail or eCommerce business? Request a demo from the Marsello team to see how you can create tailored, personalized emails to drive traffic and sales.
ent here…
Published Aug 11, 2021 3:51:42 PM