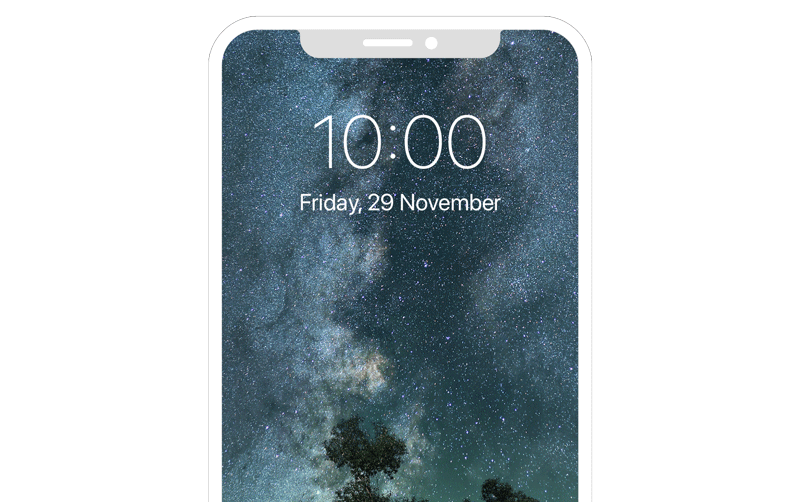 Use SMS Campaigns to Reach More Customers and Drive Sales
Written by Sophie Macdonald

 |   Read
SMS campaigns are quickly paving the way in a new era of marketing. With estimated open rates of 99% and read rates of 90% in the first 3 seconds, SMS marketing is the best way to ensure your marketing reaches your customers and is fast becoming a necessary tool in any retailer's kit. So what does this mean for you and your customers? What do you need to know before you get started, and how can you make sure you're getting the most out of your SMS campaigns?
First thing's first…
Introducing Marsello's SMS Campaigns feature!
So what's all this about customers opting into receiving SMS marketing?
TCPA & TCIA Compliance

As is the same with email, SMS marketing is bound by permissions – your customer must opt-in before you can text them; this means that to send campaigns to any of your customers, they first have to have given express permission for you to do so. The ins and outs of these laws can be found in this Marsello Help Centre article, however, the main things you need to keep in mind are as follows:
You must get express written permission from your customers that they agree to receive both email and SMS from you before you send them any marketing messages. This means that the opt-in must clearly describe exactly what your customers are agreeing to.

You must give your customers the option to opt-out of SMS marketing within every SMS message (Marsello does this automatically for you) while also including your store name so that customers know who is contacting them each time.

You are bound by your customers' waking hours. This means that you are only able to message them between the hours of 8 am and 9 pm in your customers' local time.

There are several restrictions, which means you cannot market illegal or dangerous goods through your marketing messages.
While we're at it, we recommend keeping records of your customers' permissions. Opt-in and opt-out lists are equally as important as each other. Make sure to read our help articles thoroughly to ensure you're complying with all messaging laws.
So you've got your customers' permission, how do you get your SMS marketing underway? What should you be sending to your customers?


Breaking down SMS marketing

Although we'll cover this in more detail in our upcoming blog, 'SMS Marketing Best Practices', this is the perfect opportunity to show how some retailers are nailing their SMS marketing campaigns.
The opportunities for SMS marketing are endless. Whether you're looking for customer reviews, aiming to retain and engage your customers, or pushing an unmissable promotion to your customers, SMS campaigns are a powerful tool with proven results in customer engagement. Just think about how often you check your phone and read your message – depending on your settings, some phone's personal assistants will even read them out to you unprompted.
Now, just think of the pulling power this has for getting your customers to make a purchase or complete a call-to-action.
One of the most effective ways that you can use SMS marketing is to back up your promotions and email marketing campaigns. For example, if you're planning a one-day-only Black Friday promotion, you want as many of your customers to know about it and shop with you. So why not be inventive and let them know with more than just an email.
Clothing retailer, Parker Panache nailed this with a memorable Black Friday SMS campaign.
Notice how they cleverly link to their store URL to get customers shopping or browsing right away!
Marketing guru, Neil Patel recommends creating SMS drip campaigns. The idea is to send customers automated SMS messages based on how long they have been subscribed and to use this to incentivize customer loyalty. The model has great potential, and while Neil recommends the following, there are plenty of ways that you could scale this to suit your business: 5% coupon right after a customer opts-in to your SMS marketing campaigns; 10% off after 3 weeks; 20% off after 2 months.
To recreate something similar to this, you could create three separate campaigns. The first would trigger to act as a welcome message when customers first complete a purchase (you'd need to create a segment for this). The second triggers after a customer has been with you for six months (another segment). Then a final message that says 'Thanks' to your customers for staying for an entire year (and hopefully offers them an incentive to shop with you).
Or, why not simply message customers once with a one-off coupon promotion. It's increasingly common to receive SMS marketing that offers customers a percentage discount when they use a certain code at the checkout, for example:
Holidays are the perfect time to get in contact with your customers. Good Dog's adorable Valentine's campaign is the perfect example of keeping it to the point, and even being a little bit subtle.


Final words:

SMS marketing is arguably an unrivaled marketing tool and the perfect companion to your email marketing campaigns and promotions. And with great power comes great responsibility (as they say); by this we mean, you need to ensure your marketing campaigns are compliant with all relevant laws. And compliance isn't the only thing you need to be thinking about.
With the 160 character restriction and incredibly high open rates, it's vital that you're keeping your messages concise while also convincing your customers to covert (be that shop during your promotions or simply visit your website to join your loyalty program). There are numerous ways you can structure your campaigns and messaging, so keep an eye out for our upcoming blog on SMS Marketing 101.
Until then, remember that SMS Campaigns are now available with Marsello as a Marsello Pro add-on feature. Learn more about the Marsello SMS Campaigns pricing.
Published Feb 26, 2020 12:00:00 AM