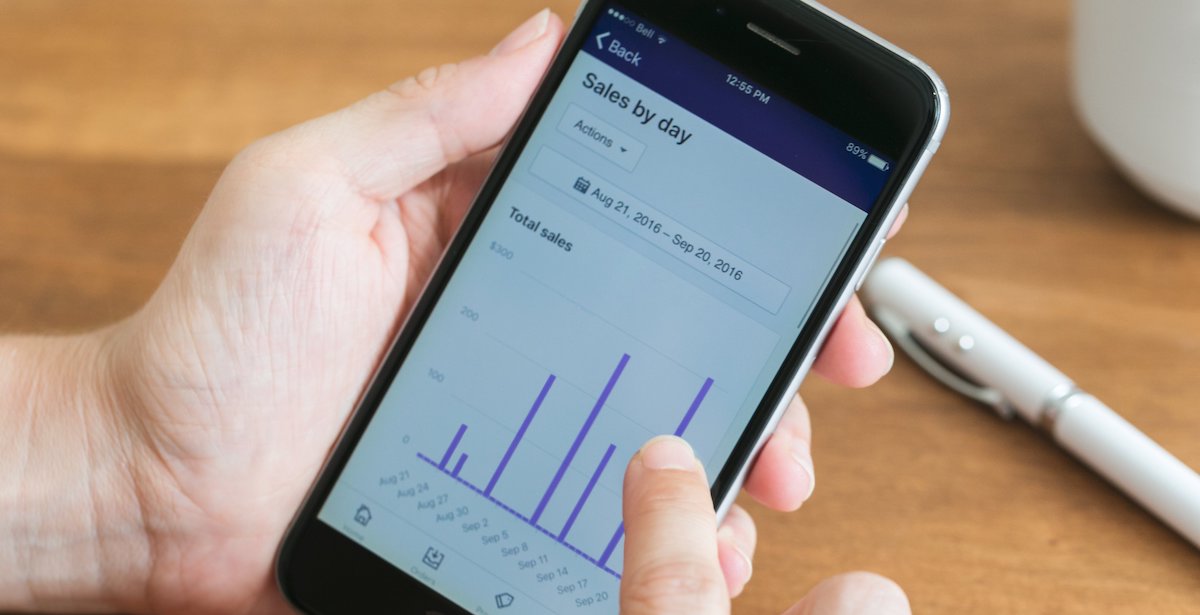 5 Best Shopify Plus Apps for Omnichannel Retailers
Written by Sophie Macdonald

 |   Read
Shopify Plus provides rapidly growing enterprise-level retailers with a unique set of features and support, setting the precedent for Shopify Plus Certified Partner Apps and ensuring Shopfiy Plus retailers see rapid results like month-on-month ROI and improved customer lifetime value, no matter what Shopify Plus tools they chose to use.
But how do you know which apps will set you up for success? And which of the Shopify Plus partner apps are best designed to grow your omnichannel retail business both in-store and online?
Never fear! We've selected our top 5 picks with room to grow. Discover our Top 5 Shopify Plus Partner Apps for Omnichannel Retailers below:

Marsello's Top 5 Omnichannel Shopify Plus Certified Partner Apps
1.


Powered by Shopify Plus and your point-of-sale, Marsello is the only customer marketing software that integrates seamlessly in-store and online – the ultimate omnichannel marketing tool! By combining data-driven automation, email, SMS, and loyalty programs, Marsello can empower you to deliver targeted marketing for your business that gets results you can trust with closed-loop attribution that tracks your marketing against sales.

Did you know that Marsello is the only marketing software that integrates in-store and online for Shopify Plus retailers, no matter what POS system you use? With an average return on investment of 98x, it's no wonder why multi-channel retailers choose Marsello to run their marketing and deliver a seamless omnichannel customer experience that gets results.


Made for Shopify Plus retailers – Marsello integrates seamlessly across your in-store and online sales platforms to provide a true omnichannel customer experience.
Data-driven marketing – Using your customer data, Marsello allows you to deliver targeted and timely marketing that saves you time and gets results.
All-in-one marketing platform – Send email and SMS campaigns, use templated designs to simplify your marketing, automate timely communications, collect customer feedback and acquire new customers with referrals, customize and brand a loyalty program to suit your business; Marsello offers all the tools you need to master retail marketing.


"Omnichannel retail is customer-centric – driven by the way that modern consumers want to shop. Customers research products to inform their purchase decisions. When they feel fully informed, they are able to make emotion-based decisions confidently and, finally, complete a purchase that they know they'll love – even for transactional purchases. Making the most of your marketing channels means you're able to inform and excite your customers and shoppers just like them, no matter where or how they like to shop."
– Brent Spicer, CEO at Marsello
2.


Endear is the first and only clienteling app certified for Shopify Plus merchants. Its CRM and messaging platform is made especially for retail sales teams and tracks how messages convert into sales, both in-store and online. Endear empowers retail teams to engage customers over remote channels like email and text while the app takes care of measuring how outreach is performing, including data points like average order value, location of last purchase, and time to convert.


Unified messaging – Now every message your team sends on your brand's behalf is all in one place. Whether sent 1-to-1 or 1-to-many, your customers will never know the difference.
CRM – Segment customers based on their behavior in-store and online using filters like product purchased, total spend, zip code, and AOV.
Lookbooks – Create and send curated product recommendations right from the app to shorten a customer's path to purchase. Plus, Endear integrates with your POS so you're never recommending items that are out of stock.
Analytics – Keep your team motivated and see exactly who and what is driving sales each month.
Endear everywhere – Cloud-based and available on iOS mobile devices, you can take Endear's capabilities anywhere and reply to customers anytime.
1-click integration – Shopify Plus merchants can enjoy easy, one-step installation through endearhq.com or the Shopify app store to enjoy a real-time feed of customer data and order history.
"As the digital space gets more competitive and privacy laws more stringent, now is the time for brands to focus on extending lifetime value of the customers they acquire; the best way to do that is through a high-touch, seamless omnichannel experience."

– Leigh Sevin, Co-founder
3.


Dor's first-of-its-kind, battery-powered thermal people counter counts the heat signatures of store visitors and is supported by its proprietary machine learning algorithms to maintain and increase the accuracy rates. Dor's sensor is a peel-and-stick solution that uses a cellular connection which makes it easy and secure to install for both independent and enterprise retailers. Dor customers can see their store's peak hours and optimize their staff scheduling, integrate Dor into their POS systems and see the conversion rates of their customers and measure their marketing effectiveness by attributing the foot traffic data to their marketing campaigns.
Peel and stick thermal sensors over any door and start counting your foot traffic right away.
One-click integration with your POS allows you to view revenue, foot traffic, and conversion rate all in one place.

Dor uses a cellular network – no WiFi is required in your space.

View and compare foot traffic trends in every store you manage, at any time, from any device.

Avoid downtime with the proactive support from your dedicated customer success manager
Export data via CSV or connect additional tools via API for infinite applications.
"According to shopping behavior research by the Harvard Business Review, 73% of the participants used multiple touchpoints, including the online channels and physical stores, during their shopping journey. This shows us that omnichannel retail is already an essential part of the buying journey. Retailers have to support purchasing trends with other data points such as foot traffic, peak hours, and conversion rates to understand their customers' needs inside and out, then improve their channels accordingly."

– Michael Brand, CEO at Dor
4.

Plobal Apps' Shopify Plus offering gives retailers the tools to create their own stand-out, fully customizable mobile apps. Improve customer experience with on-brand, UX-driven mobile channels that help you to deliver a unique brand experience, easy-to-use checkout, and personalized engagement with Plobal.
In-app campaigns establish seamless customer experience – Run advanced, personalized in-app marketing campaigns and push notifications to drive installs and increase sales.
Social media connectivity – connect your app to social media to target new marketplaces and grow your community.
Build customer loyalty – offer exclusive and exciting in-app discounts specific to that app channel and selected products.
Omnichannel integration – integrate your app with multiple other platforms and Shopify Plus partner apps to create the ultimate toolkit.
5.


Shipping fulfillment has cemented itself as an essential part of customer experience. With the ability to compare rates and ETAs across 58+ global carriers, Shippo gives Shopify Plus retailers the ability to send their products worldwide without the stress of customs mishaps or misplaced packages. With end-to-end tracking, both the retailer and customer can rest easy knowing that orders are exactly where they need to be. Shippo's features include:


Carrier rate comparisons – save money by comparing which carrier offers the best value delivery within the customer's shipping region.
Sync across sales channels – no matter where you sell, sync your customers' orders with tracking information so the customer can stay informed at every step of the way.
Automatic and CSV upload label creation – automate the shipping label creation process or generate labels from CSV imports.
Create a seamless returns framework – improve customer experience with hassle-free returns they trust.
Ship globally – international shipping is made easier with pre-filled customs forms.
Final words
An essential part of mastering omnichannel commerce is finding the tools that work best to make your business run smoothly – from marketing and customer engagement, to order fulfillment, your store should run like a well-oiled machine no matter which channel your customers chose to shop from. The above apps will help you to do just that by providing valuable data, insights, and processes that will improve your customer touchpoints and brand experience.

What apps are you using to bridge the gaps between your sales channels? What tools have become essential to your business success and continued growth? We'd love to hear from you in the comments section below!
Published Sep 7, 2021 4:19:04 PM