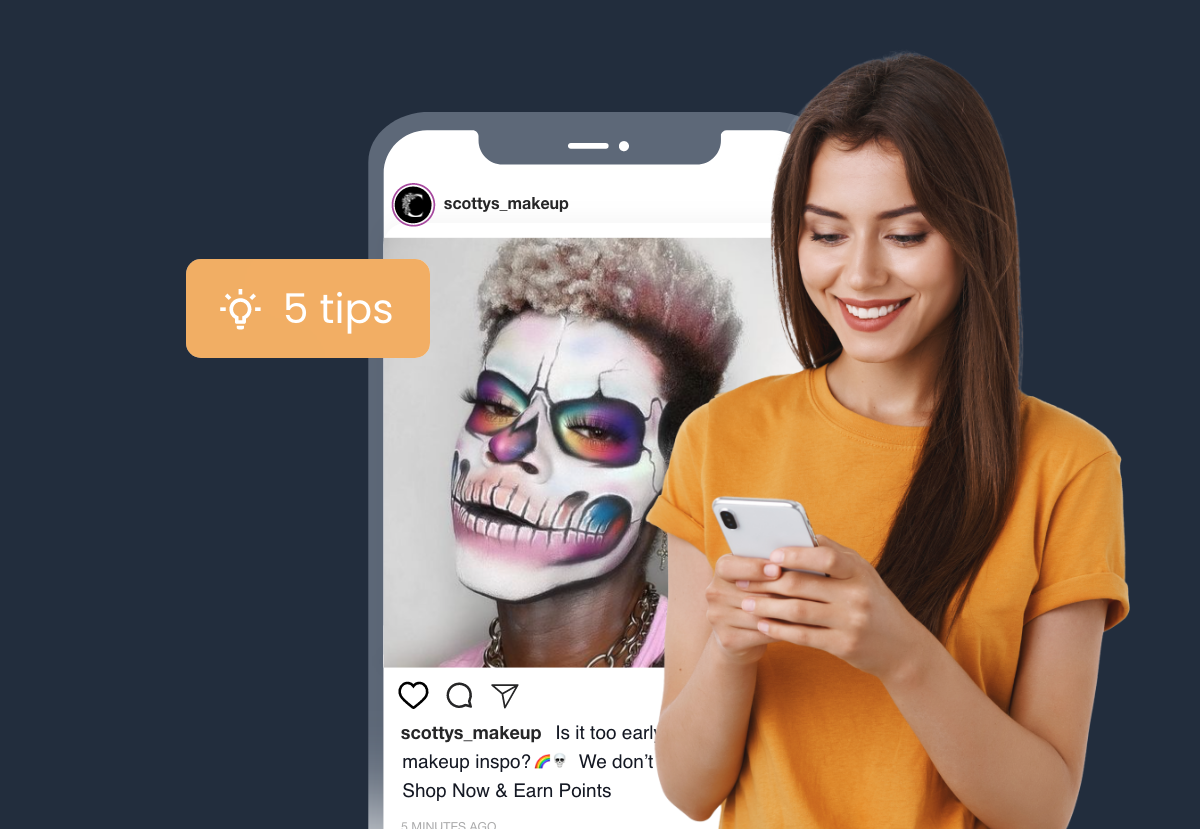 5 Social Media Tips For A Scary Good Halloween 2023 Campaign
Written by Sophia Young

 |   Read
For retailers, Halloween is the perfect opportunity to prime your audience for the upcoming sale and holiday season (Black Friday, Cyber Monday, Christmas).
Here are 5 social media tips for Halloween 2023 that can help you get more conversions.



Quick Links:




1. Encourage User-Generated Content

User-generated content (or UGC) is one of the most powerful tools that marketers can use to drive engagement. Not only is it more authentic and relatable, but it's also more efficient—it's free and can generate more engagement than your own branded content.
You can encourage people to share their photos or videos, and tagging your brand. For example, competitions or challenges. Ask them open questions and play around with their answers. Feature the best or funniest answers.
Looking for an even simpler competition? Ask your followers to tag their friends and share your contest post on their Instagram or Facebook story.
Make the most out of your social media marketing; you can use marketing automation to schedule your content strategy ahead of time. Set posts across several platforms in a single calendar or even repost good user-generated content across different platforms.
2. Get creative with social media posts

Think about your brand and what kind of content and campaigns might work best. You could include Halloween-related images with your product, or it might just make sense to offer your audience a holiday discount without adding spooky flair to your brand creative.
Halloween is the perfect holiday for Scotty's Makeup & Beauty—who supply makeup and beauty products to the TV, film, and theatre industries.
Every year, they make the most of the promotional period with a carefully planned calendar of social posts, email campaigns, and automations. Their in-store artists are also available to guide and advise on Halloween costume make-up and products.
"Halloween is a huge selling month for us. Since using Marsello, our online sales over this period have increased dramatically as have our in-store sales – a lot of these purchases are from an average customer, not a student or pro makeup artist as well."

—

Hollie, Scotty's Makeup & Beauty
If your brand is not so closely Halloween-related, you can still run photo contests on your Facebook page and encourage users to upload images. Encourage your followers to share pictures of themselves dressed up, or their kids' trick-or-treat costumes. In exchange for their contribution, you can share their content on your page, reward them with a discount, and ask them to share the contest on their blogs.
3. Give discounts or promo codes

A Halloween sale or discount code can be a great way to draw in new customers ahead of Black Friday / Cyber Monday. You can host a Halloween sale on your website and promote it across your email campaigns, social accounts and even SMS.
Remember: You don't have to alter your brand to fit with Halloween theme! You can simply run promotions and add emojis in your captions for holiday flair.
4. Use UTMs to track sales and run retargeting
Track sales made across your Halloween social media posts and campaigns. The sales data you gather through UTM codes can also be used for retargeting.
Insert UTM parameters on your sale URLs and include them in your social media bios or link in bio pages. This allows you to create custom audiences for your retargeting efforts.
Using ads, you can retarget your website and visitors on social media. You can also see whether they make a purchase or not. In this case, the focus should be on communicating the right message to your audience and experimenting with different approaches. For example, you can vary your copy and imagery.
5. Use TikToks and Reels

Video marketing (for example, on Instagram Reels or TikTok) is a powerful social media marketing medium. It's a great way to attract attention and engage with your target audience.
Videos can also be an excellent medium to authentically and genuinely connect with your audience. Break down your brand's key messages, describe individual products, add value by creating how-to content and reviews.
Your Halloween-themed videos don't have to be complex. For example, create a how-to video that shares a fun technique for Halloween decorating. You can present your audience with several possibilities for decorating their homes or offices.
Remember: UGC content works best, so if you're creating TikToks or Reels, keep this in mind. Create videos and ads that look like they're made by a user, not by a brand.
Final words




Halloween is a time that allows business owners to promote products and services. You can use user-generated content, discounts, and promo codes to generate engagement. You can also generate sales from social media by using UTM codes and retargeting.
Have you tried any of these tactics? Let us know!


Read next: Social media planning for BFCM - 7 Best Practices to Implement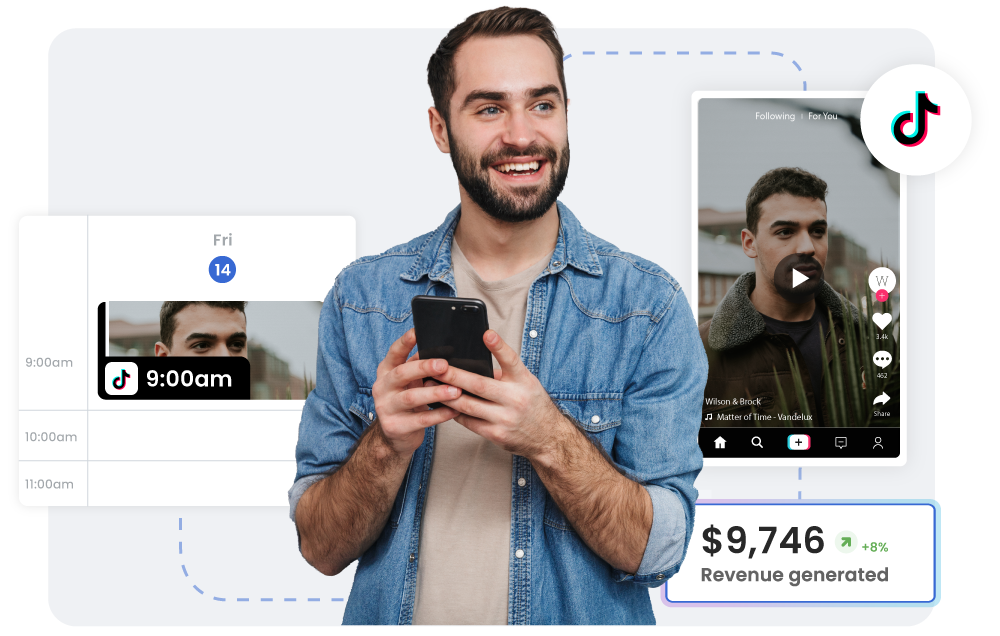 Marsello: All your marketing, in one place.
Schedule social posts

Send email and SMS campaigns to customers

Create set-and-forget marketing automations

Track the direct impact of your marketing on revenue

Build a customer database
Published Oct 18, 2022 4:21:06 PM