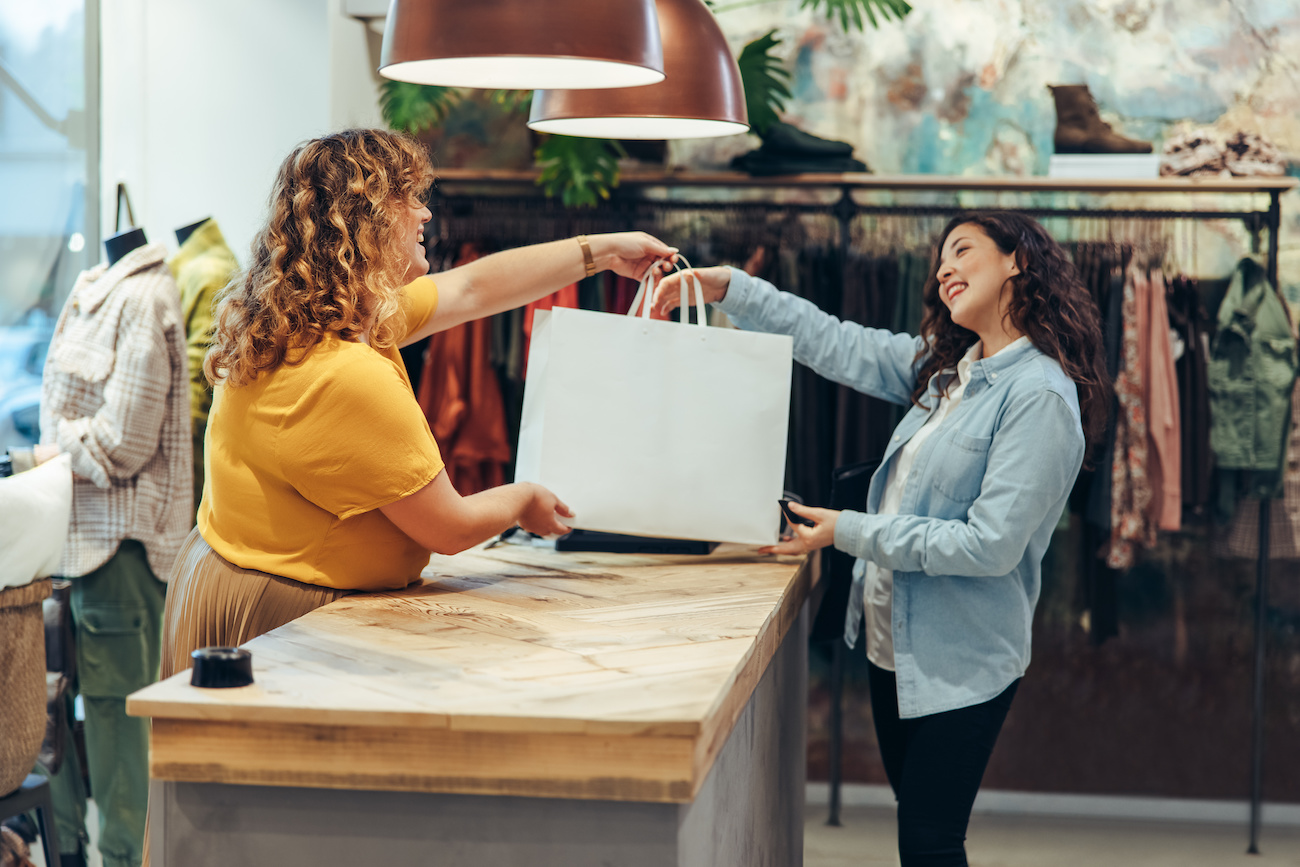 7 Steps To A Profitable Loyalty & Rewards Program
Written by Alice Cresswell

 |   Read
In an analysis of over 60 million purchases, Marsello found that 25% of orders come from the top 2% of customers (2022).
While it can be tempting to focus on getting new customers, marketing to your database can be much more profitable. We call this customer marketing or loyalty marketing because it focuses on bringing back customers who already know you.
💡 Did you know? According to the Pareto Principle, 80% of your profits come from the top 20% of your customer base.
Loyalty programs are one of the most popular customer marketing tactics for several reasons.
They only reward high-value customers. Unlike discounting, loyalty programs only offer discounts and rewards to your best customers.
They give you valuable data and insights. Loyalty programs build a profile of your customer's shopping behavior, in-store and online. To earn points on a purchase, customers have to identify themselves. That means you can track each sale against their unique loyalty identifier. This then adds to their profile in your database and helps you engage them with marketing.
Done correctly, a loyalty program can be one of your most important marketing tools.


7 steps to make your loyalty program profitable.
While most loyalty apps work out of the box (with some setup time), the reality is the best results come with a bit more effort.
To ensure you're getting the most out of your loyalty program, follow these simple steps. Trust us, a small amount of planning and reporting each month or quarter will go a long way.


1. Know your customer.
Before setting up your loyalty program, look through the data and customer records you already have. What do you know about your customers? What resonates with them? Do they have any common preferences, qualities or identifiers?
Putting in a bit of work upfront to understand your customer will help you design and structure a loyalty program that resonates with them. After all, you want the program to be enticing and engaging, and ultimately, to incentivize repeat purchases.
Things you could consider:
What age bracket are your customers in? What are their interests?
Are they in-person shoppers, or more likely to buy online?
What emails worked best with your database? Did any particular imagery or copy work well?
What sales or offers generated the most sales? Can any of these past campaigns provide insights into what rewards might be most enticing?


2. Make it easy to use.
Make sure your loyalty program is user-friendly and easy to navigate so that customers will be motivated to participate. Barriers like long load times, delays in points balance updates, or a poor mobile experience will deter customers.
We know, as consumers ourselves, that if something isn't easy, we won't bother!
Before you invest in any particular software, do a bit of research. Read reviews, sign up for a few free trials, shop around. Make sure the app you go for has all the integrations you need as well (if you're omnichannel, integrations with both your POS and eCommerce software is a must)!


3. Promote the program.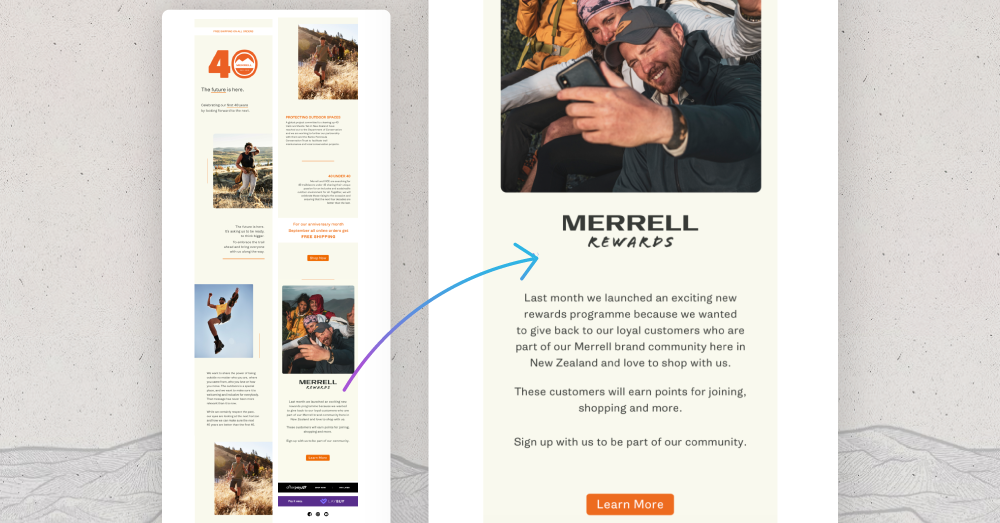 Once you've designed your program, prepare a launch campaign. Whether it's a 'soft' launch or a full-scale event—make sure your customers know about it.
Teaser campaign: Pre-launch, let people know something's coming. Get people curious and excited for the launch date. For example, you could run contests or giveaways to generate hype.
Soft launch: It's okay to do a soft launch to start off, just to test everything is working. But once you're confident, prepare a launch campaign.
In-store promotion: Let your customers know about it in-store. Make sure staff are trained on your loyalty app and can answer basic questions about how to get set up, the tier structure, and what the benefits are for the customer.
Full marketing launch: add a pop-up to your website, send out email campaigns to your database, and promote the program on social media. You can even run a limited-time launch offer—for example, 200 extra points for signing up in the first week.
Remember, promotion doesn't end after launch week. Encourage new loyalty signups in-store and online on an ongoing basis (see Step 6 below).


4. Personalize the program.
<First name> merge fields in a blast email campaign are old news. Now we're all about unique customer journeys—using triggers, automations, and even AI for targeted messaging.
To offer more tailored experiences and increase customer engagement, add some automated workflows to your loyalty program setup checklist. Birthdays, loyalty points updates, and sign-up anniversaries are all super simple to create and give a personal touch to the customer's experience.


5. Offer exclusive rewards.
Provide exclusive rewards for higher-tier members to incentivize them to remain loyal and engage more frequently with your brand.
Be clear about your tiers and what they mean, and let people know how far away they are from advancing up the ranks.
You can also send surprise awards to delight your most loyal customers and make them feel valued.


6. Keep it fresh.

The promotion doesn't stop after you launch the campaign! There are lots of light-touch, low-maintenance campaigns you can run to keep your loyalty program interesting.
Plus, you can talk about all the cool campaigns you're running to non-loyalty subscribers to get that FOMO going.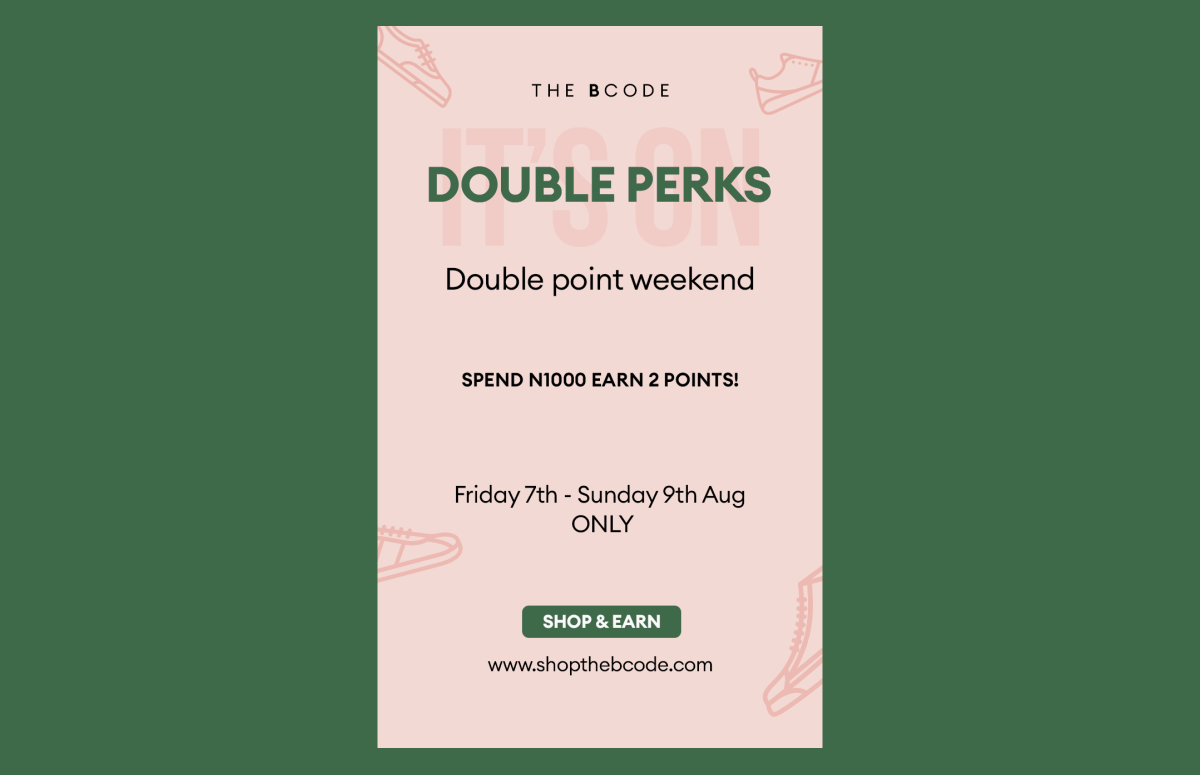 The bCode launched this 'double points' campaign. This email had a 20% open rate and saw a 94% increase in customer's average loyalty points spent.
Need inspiration? Here are some ideas to get you started:
Run points campaigns:

For example, you could have a double points week. These are great to run in slower sales seasons, as they incentivize loyal customers to accelerate their points growth.

Hype the program on social media:

Use social media to promote the loyalty program and engage with customers through interactive content and contests.

Run limited-time offers:

Offer special rewards for a short period of time to incentivize customers to participate in the loyalty program.

Build up a community:

Foster a sense of community among loyalty program members through events, forums, or social media groups.

Collaborate with partners:

Partner with other brands to offer joint rewards and increase the value of the loyalty program.

Build your mobile experience:

Encourage customers to save your loyalty portal to their mobile home screen, so they can access their points balance and engage with your brand on the go.


7. Track success metrics.
Remember, the purpose of loyalty programs is to increase repeat sales, average basket size, and the average value of a customer to your business.
So, what should you be tracking? Here are a few metrics you can use to see how well your loyalty program is performing over time:
Order frequency

Repeat purchase rate
If you're using a loyalty program app that integrates with your sales channels, you can also directly attribute sales to your loyalty program activities.
Marsello made the most sense as it offers a single loyalty program that extends to customers online and in-store.
- Hayley Greenstein, LEGO® certified stores
Marsello's dashboard also allows you to see how your loyalty program is performing compared to all your other marketing efforts.
Don't be afraid to make adjustments as needed, but make sure you test how these impact your results.
Are loyalty programs worth it?

Yes! Loyalty programs can boost important metrics in your business. For example, the average amount customers spend per order, the total amount they spend over time, and how often they make purchases.
But that's not all! When done right and in line with your brand, loyalty programs can also give your customers a better experience and make them feel valued.
To make sure the benefits of the program outweigh any costs, connect your loyalty program to both your physical and online stores. This way, you can see the direct impact your loyalty program has on revenue.
Read next: A complete guide to creating effective tiered loyalty programs
Published Feb 2, 2023 4:06:32 PM