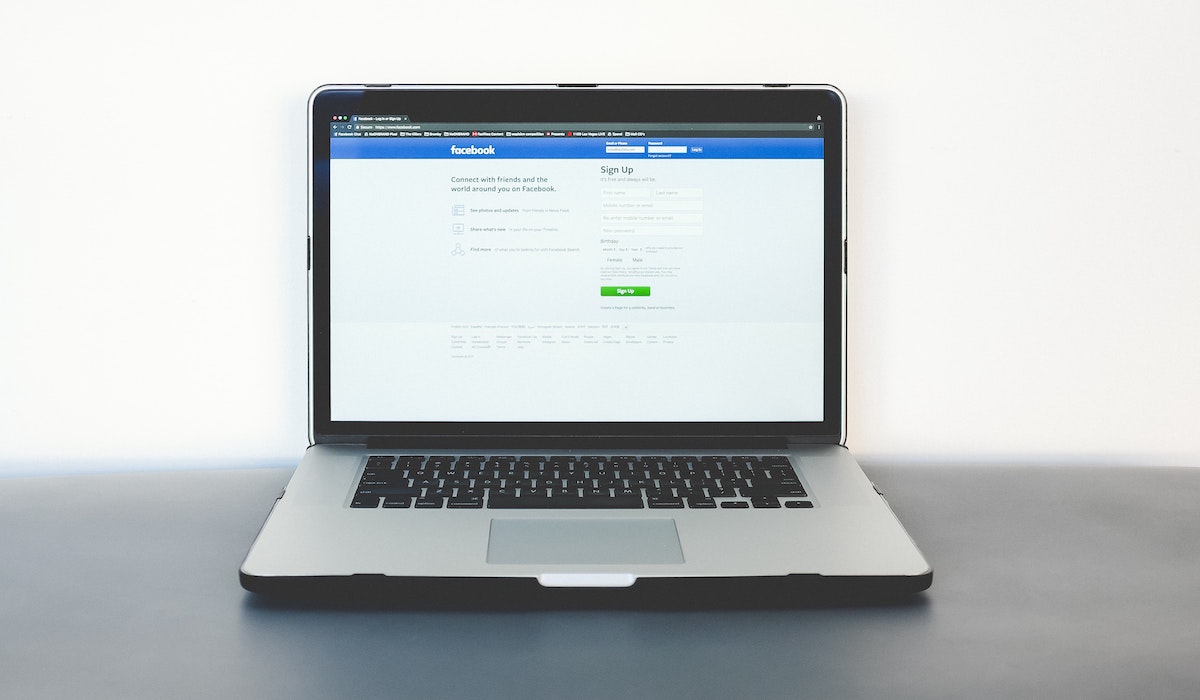 Create new & look-a-like audiences with Facebook Audience Sync
Written by Sophie Macdonald

 |   Read
Facebook advertising can feel like a minefield, particularly when it comes to creating perfected audiences. Now, you can automatically import your custom segments directly from Marsello with Facebook Audience Sync, saving you time and also ensuring your audience is always up to date!
The Facebook Audience Sync feature allows you to easily carry over your custom segments to your Facebook Ads Manager account where you can start creating compelling ads that convert customers. You don't have to load a new audience every time you want to create ads; in fact, the Facebook Audience Sync is designed to update every hour, so it's always up to date, ensuring that your marketing reaches all your desired customers.
The world of social media marketing might feel a little overwhelming when you first get started, but by automatically loading your customer segments to your Facebook Ads Manager account, it's easy to create promotional marketing campaigns that target both new and existing customers – this is where Facebook Audience Sync changes the game. The hard work is done for you as you easily sync custom segments to Facebook with just a few clicks!
There are some things you'll need to ensure you've done before you can use the Facebook Audience Sync feature. Let's delve a little deeper.
Getting started with Facebook Audience Sync
First thing's first, you'll need to ensure your Facebook Ads Manager account is set up and ready to go before you can sync your Marsello custom segments.
Once your Facebook Ads Manager account is all ready to go, you can navigate to the Add-ons page in your Marsello admin and easily find the Facebook Audience Sync feature. Here you can connect your Facebook Ads Manager account to your Marsello account by completing the required Facebook permissions and following the set-up steps.
And when you've completed the set-up process, you'll be able to start syncing your selected Marsello custom segments to your Facebook Ads Manager account. Connecting your Marsello account to Facebook opens up a wide range of marketing possibilities to various customer groups and not just those who you've added with the Facebook Audience Sync feature.
One important note: as we've touched on, the Facebook Audience Sync tool allows you to create Facebook ad audiences directly from your Marsello custom segments – emphasis on the "custom segments". By this, we mean that you can only sync segments that you've created yourself. If you haven't created any yet, you can learn more about custom segments in our help center.
One question you may have is, "How can I sync my RFM segments, i.e. Loyal Customers?" And it's actually very easy! All you need to do is create a copy of your desired RFM segment (these are your 'Loyal', 'Best', 'At-risk' segments, etc.). From here, you can easily sync this new custom segment across to Facebook Ads Manager (make sure you name your new segment so that it's easily distinguishable). Your segment will appear in your selectable Ads audiences as "Marsello: " so if you named a copy of an RFM segment as Facebook-Audience-Loyal-Customers, it would be easily distinguishable in both Marsello and Facebook Ads Manager.

Now that we've got the need-to-know feature information out of the way let's explore how you can get creative with your custom audiences and Facebook campaigns.
How to create Facebook ads that convert customers
There are a few different ways to break down social media ads, usually based on your goals. For the sake of keeping things simple, we'll look at ads as tools for either retargeting or acquisition – meaning you're using ads to either engage your current customers or attract new customers.
Let's break down these two advertising goals while showcasing how you can use Facebook Audience Sync to create innovative yet straightforward ad campaigns.
Retargeting Existing Customers with Facebook Ads
According to Niel Patel, 72% of customers are inclined to abandon their carts while shopping. That's huge! Creating retargeting campaigns might be old news at this stage; however, it isn't always easy to know how much retargeting is too much. Here's a hint: your campaigns don't have to be restricted to powerful tools like email marketing and dynamic retargeting tactics (such as AI-driven product recommendations). Integrating your retargeting efforts into your social media marketing campaigns can be a powerful way to re-engage shoppers in new and exciting ways.
With Facebook Audience Sync, you can easily create audiences from your Marsello custom segments. Your RFM Segments can also be a starting point as they help you to target specific groups of customers who are already organised by data-driven AI. For example, the Lost and At-Risk segments could be fantastic audiences for a win-back retargeting campaign that aims to re-capture those less active customers.
Note: Remember what we stated earlier – you'll need to create custom segments that are duplicates of your RFM segments if you'd like to market to these.
Let's look at a few stats that really break down the effectiveness of retention marketing:
Now, these stats aren't to say that one form of marketing is better than the other; they're included here to remind you of the power of marketing to current customers. There are huge gains to be made from marketing to both new and existing customers – you just have to be clever about how you approach your marketing tactics.
With Facebook Audience Sync, once you've synced the segments that you'd like to advertise to, you can easily add these segments as the audience for your campaigns. All you need to do is ensure you know what your goal for each campaign is, who your audience is, and what actions you want your customers to take. A common CTA for retargeting customers is 'Shop Now', as your marketing to customers who already know your brand, have shopped with you before, and maybe need a wee nudge to shop with you again.
We briefly touched on marketing to RFM segments like At-Risk or Lost customers. Consider the following examples of how you could use retargeting to engage some different customer groups:
An example of how you could create innovative campaigns to engage your At-Risk or Lost segments is to design a win-back campaign that retargets these customers after they've abandoned their cart. Whether you're offering shoppers a discount or simply reminding them of your most popular products, remember that your ad should be compelling, concise, and inviting to that particular customer group.

You could create a targeted campaign that actively re-engages your 'Window Shopper' RFM segment (which is customers who've visited your online store but not shopped with you). This campaign could offer this audience anything from a sneak peek to an exclusive collection, to a one-day sale.
Acquiring New Customers with Lookalike Audiences
Customer acquisition can feel like a big task – how can you possibly market to someone who has never heard of your store and whose contact details you don't have?
This is why the Facebook Audience Sync feature is so exciting – acquisition marketing is perhaps one of the most effective ways that you can put the Facebook Audience Sync feature to use!
When you sync your selected custom segment, you can then use this customer list and as the base for a Facebook lookalike audience; this will allow you to target Facebook users who 'look like' your customers, be that age, location, gender etc. The more specific you make your lookalike audience settings, the smaller the audience will get, but this will also increase your likelihood of generating traffic.
So here's an example of this in action:
Stage 1 – You want to create an ad that reaches a wide range of people who have similar interests to your customers, but you don't want to include any current customers in that list.

Stage 2 – You create a custom segment in Marsello that includes all your customers and title it 'All Customers'.

Stage 3 – You sync that list using the Facebook Audience Sync feature.

Stage 4 – You use Facebook Ads Manager to create a 'Lookalike Audience'.
Creating a lookalike audience will help you to reach Facebook users who are similar to your current customers. When you consider that 2.60 Billion People use Facebook worldwide, that's a tremendous amount of potential for reaching customers that you otherwise may not have had a way to contact.
But smart marketing includes knowing how to get the best results from a very specific audience. You don't want to create an audience that consists of a huge number of people only to lose money because most of these people will either ignore your ad (as it doesn't apply to them) or click on your ad but won't engage in a way that helps you meet your goal.
Did you know you can go one step further and exclude your existing customers from your Facebook ads?
Acquiring New Customers While Excluding Existing Customers
To exclude your synced Marsello custom segment from your ad audience, you simply need to create a 'Custom Exclusion' in your Facebook ad settings. By excluding your current customers, you'll have a super-refined audience which is based on your current customers (who are proven to like your brand), you're also avoiding paying for engagement from your already loyal customers.
From here, you're free to design robust, captivating ads that encourage Facebook users who may not know anything about your brand to click on your ads and shop with you. Remember this as you create your ad: you want to excite, entice, and engage your new audience. Niel Patel has you covered when it comes to social acquisition communication, so don't be afraid to dig around and look at what the pros are doing to master their social media marketing.
Ready to combine all these tactics together?
Remember those retargeting ads we mentioned? Why not get really creative and make a retargeting campaign that captures those customers from your lookalike audience who clicked on your ad and visited your store but did not make a purchase, turning your acquisition campaign into a brilliant retargeting campaign, all while excluding any current customers from your audience.
Our final piece of advice: no matter what kinds of social media campaigns you create, make sure you're keeping track of the results, and your ad spend. Set yourself a budget and don't be afraid to experiment, but don't let yourself put money into campaigns that feel like they could do with a refresh or an overhaul. Tracking is the best way to ensure your ads are seeing the results you expect. Just make sure you're tracking the metrics that apply to your marketing.
Omnichannel retailer, Madame Fancy Pants, is a prime example of retailers using Facebook ads to engage a wide range of customers. Recently, MFP created the Facebook campaign shown in the image above. The campaign targeted a lookalike audience based on their current customers, but they went a step further (as suggested in the section above) and excluded the following audiences:
any user who is an existing MFP customer and accepts marketing

recent shoppers as they made a purchase.
MFP saw a 3.2x Return on Ad Spend (ROAS) and an almost even mix of in-store and online spend over the month that the ad campaign ran.
Final words
As we've broken down, your Facebook advertising strategy can be a powerful tool to accompany any of your promotional marketing. However, you have to ensure your Social Media marketing is done right, and that starts with ensuring that you're marketing to the right audiences.
With Facebook Audience Sync, it's easy to create custom audiences and then develop targeted ad campaigns that work specifically for those customer groups. Whether you're excluding that customer group while creating a lookalike campaign, or marketing directly to a specific segment, all your Marsello custom segments can be synced to Facebook Ads Manager in just a few clicks.
Published Nov 11, 2020 12:00:00 AM