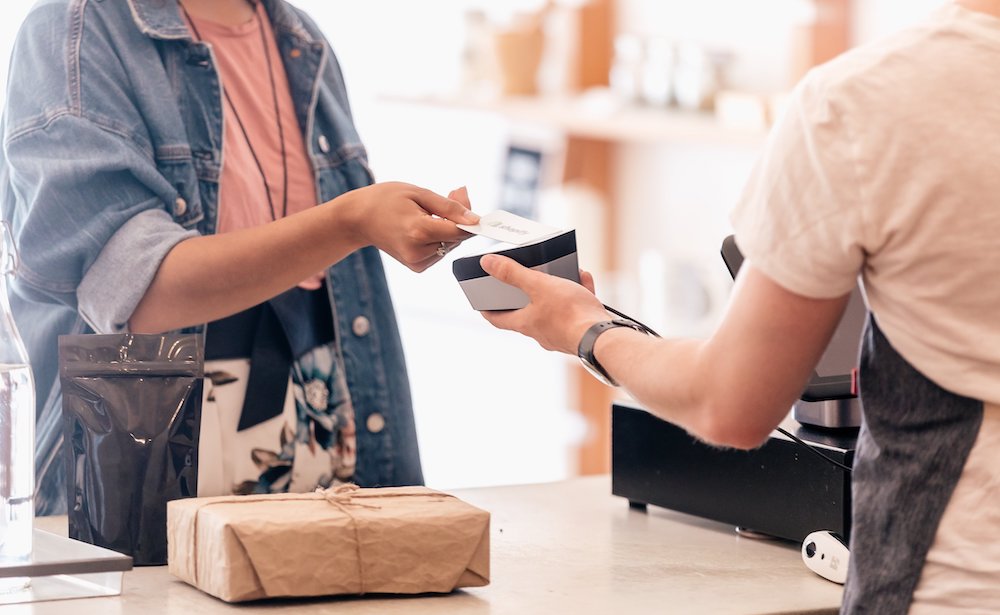 Improve retail customer engagement with these 7 marketing touchpoints
Written by Lucy Bekker

 |   Read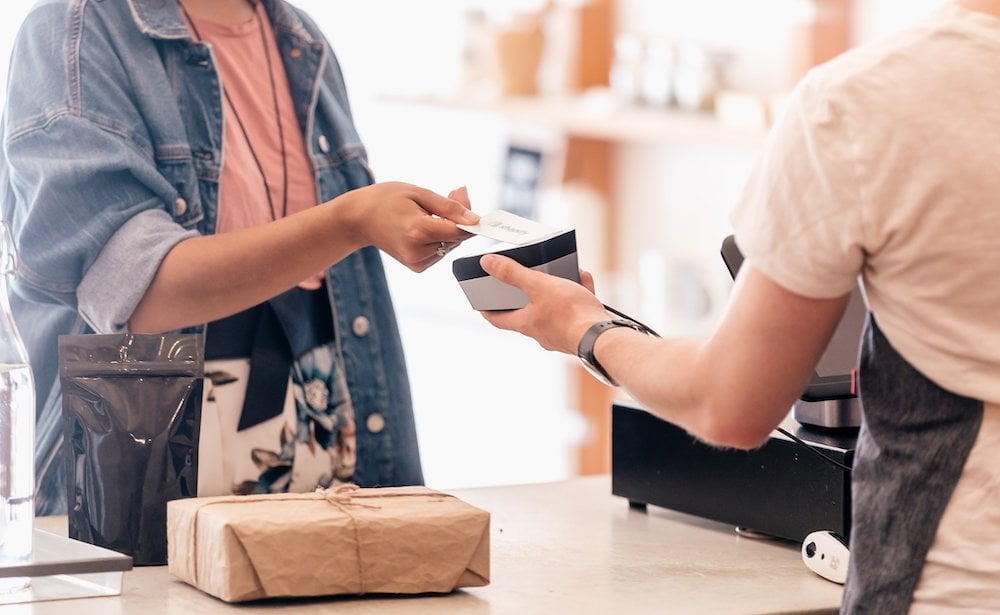 Retail customer engagement is described as the emotional connection between a customer and a brand. The more you nurture the relationship outside of the financial transaction, the more you will gain trust, loyalty, and repeat customers.
You probably already understand the importance of customer engagement, but how do you start implementing it? How do you create a retail experience that is enjoyable, memorable, and seamless between your in-person and online stores?
The answer is marketing touchpoints.
In this blog post, we will explain the role of multiple touchpoints in the customer journey. Using examples of customer engagement, we provide tangible advice for you to start implementing changes to improve retail sales and increase customer loyalty.


Quick links:
Marketing touchpoints' role in the customer journey
7 marketing touchpoints to improve retail customer engagement
Final Words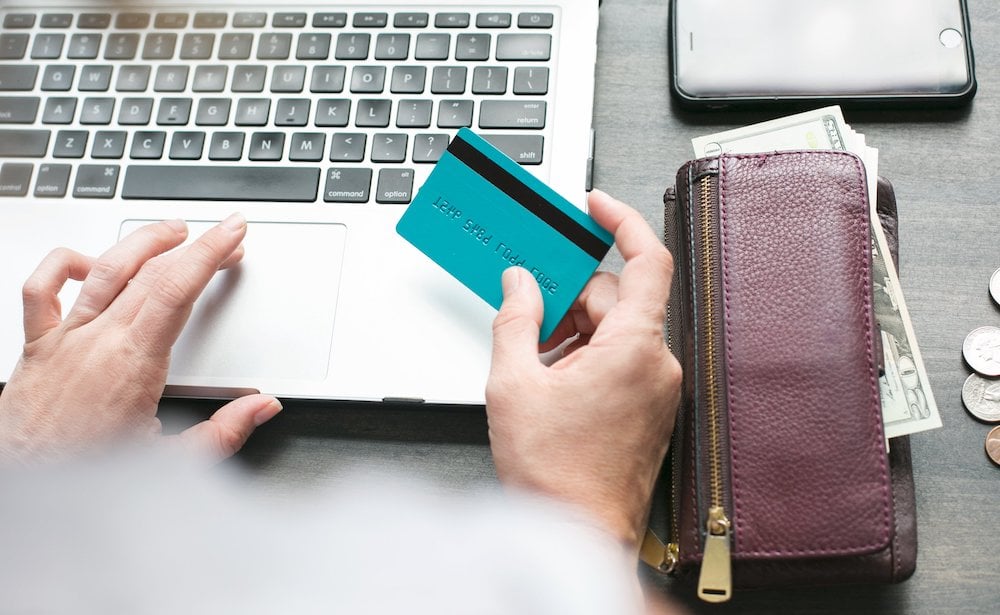 Marketing touchpoints' role in the customer journey

Marketing touchpoints are any moments or methods you use to connect with a customer. This is both in-person and online and can be automated with the help of AI technology or personal customer service.
Increasing the number of positive interactions with customers is crucial for retail engagement. Increasing sales is not just about the checkout process: consumers want retail experiences. Did you know that 49% of customers claim to have made impulse purchases after a personalized experience, and 86% of buyers are more likely to spend more with great customer experiences (Segment Survey)?
The marketing Rule of 7 states that consumers need to hear a message 7 times on average, however, you don't always have to use direct advertising methods (i.e. telling people what is for sale and how much it costs) to be top of mind.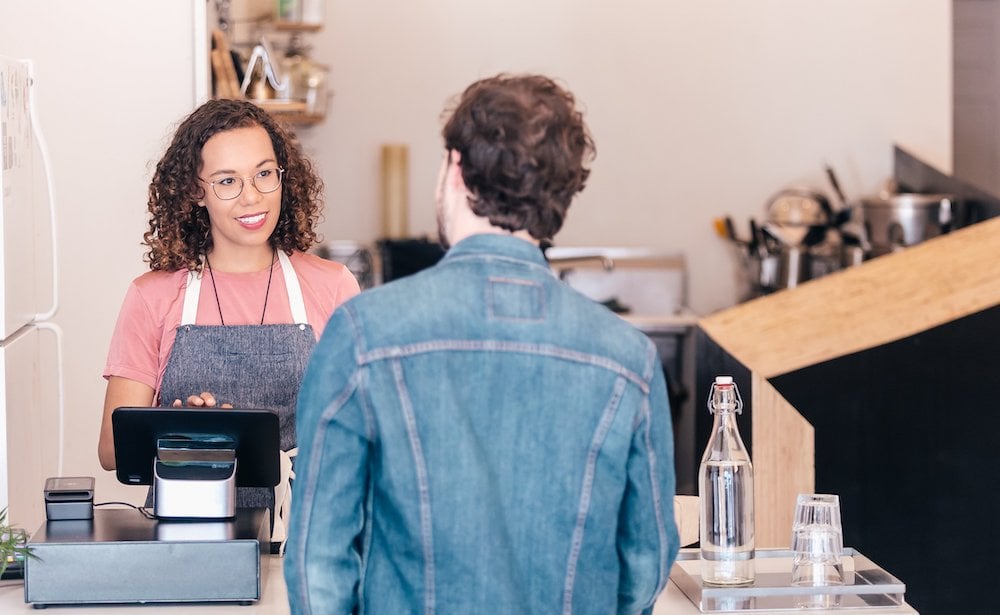 7 marketing touchpoints to improve retail customer engagement

Customer engagement is the sum of multiple moments with your business.
To scale your retail and online business, you are not just making sales. You are creating experiences through continuous customer engagement. That requires consistent touchpoints with your customers wherever they make a purchase.
Below are 7 ways you can naturally increase contact with your customers without just directly marketing to them or enticing them with discounts.



1. Engage customers with an in-store mobile experience

Online shopping and mobile access don't have to be the competition for your in-person store. 78% of young adults use their mobile devices while shopping. You can use it to your advantage!
Providing an in-store mobile experience can increase retail engagement by making it an interactive shopping experience.
For example, Sephora realized that customers were checking their phones for third-party reviews, prices, and recommendations. To increase their retail engagement with in-store mobile experiences, they created an app that gave customers reviews and comparisons without having to turn to Google. They also utilize AI to allow customers to try on products virtually by uploading selfies.
Some simple ways you can create an interactive in-store mobile experience include:
providing free Wi-Fi for customers

offering a system where shoppers can choose the music in-store

displaying QR codes that give customers more information on products, menus (for hospitality businesses), and discounts

creating unique hashtags for social media and encourage people to share their shopping experience

creating or making use of an app that lets customers see reviews, products, and discounts.



2. Build a strong omnichannel strategy

An omnichannel marketing strategy is when you integrate both in-person and online retail seamlessly.
An omnichannel retail strategy puts the customer actions and reactions at the center. It combines all marketing facets from eCommerce, email automations, website CTA's, and targeted ads to in-store POS purchases and loyalty programs.
An omnichannel method ensures that visitors become customers and customers become repeat customers by automatically integrating targeted touchpoints at every step of the purchase.
Omnichannel marketing strategies include methods such as:
capturing customer data from your eCommerce and brick-and-mortar store to drive measurable growth from your marketing.

making it easy for customers to move between online and in-person purchases through customer accounts.

driving customer retention through loyalty programs and apps where customers can spend rewards through your POS and eCommerce store.

sending targeted and intentionally timed email automations that are designed to encourage repeat purchases and triggered by your customers' habits.

reaching customers through multiple channels (e.g. email, SMS) with discount codes and targeted product recommendations.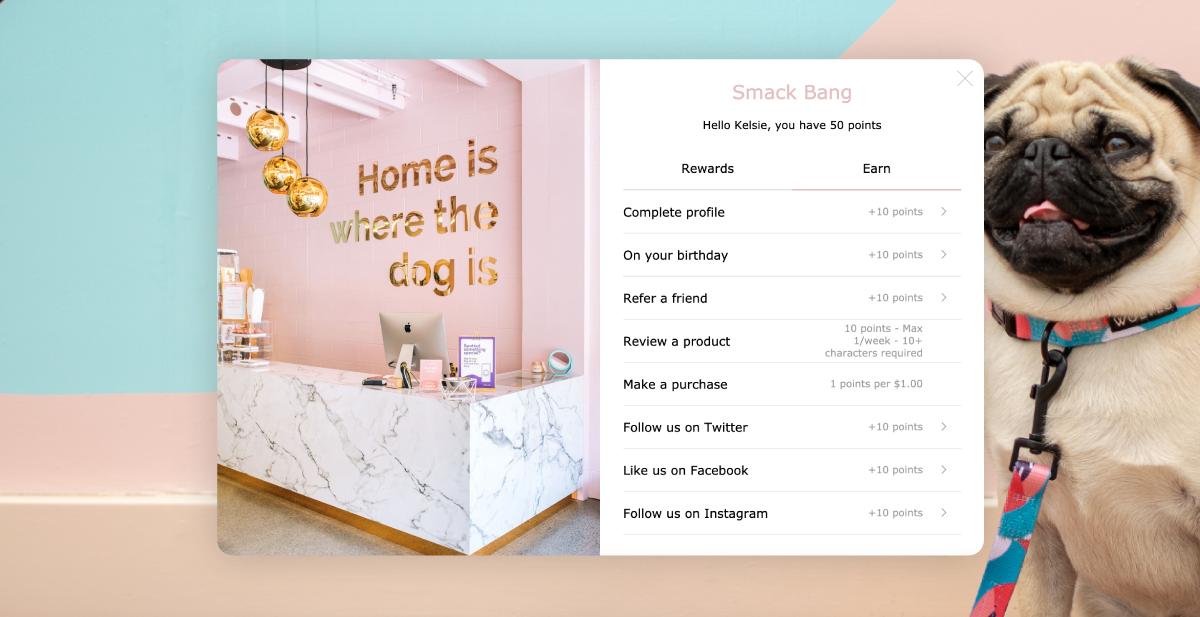 New Zealand-based pet care store, Smack Bang does this effortlessly with the help of Marsello loyalty programs. This clever loyalty program has a 100% customer engagement rate! Their app interface is on brand, shows customers their loyalty accrued points, and integrates with their in-store POS, Vend. This allows their customers to redeem rewards in their oh-so-cute boutique store in the city, or online for optimal convenience.
Marsello uses all of these strategies to help you increase sales, drive customer loyalty, and effortlessly integrate all of your marketing efforts into one single platform. No more losing customers when they leave your website, no more guessing where your marketing budget is spent, no more making up campaigns as you go!



3. Identify your customers' behavior

Retail engagement is all about knowing your customers' shopping habits. The customer is king, but the data you use to market to them is the crown. If you can individualize their retail customer experience with data-driven strategies, you both win.
Marsello uses customer segmentation to automatically group your customers based on their behavior using RFM. This allows you to market directly to customers at various points in their purchasing journey, as well as exporting the segments into other tools such as social media.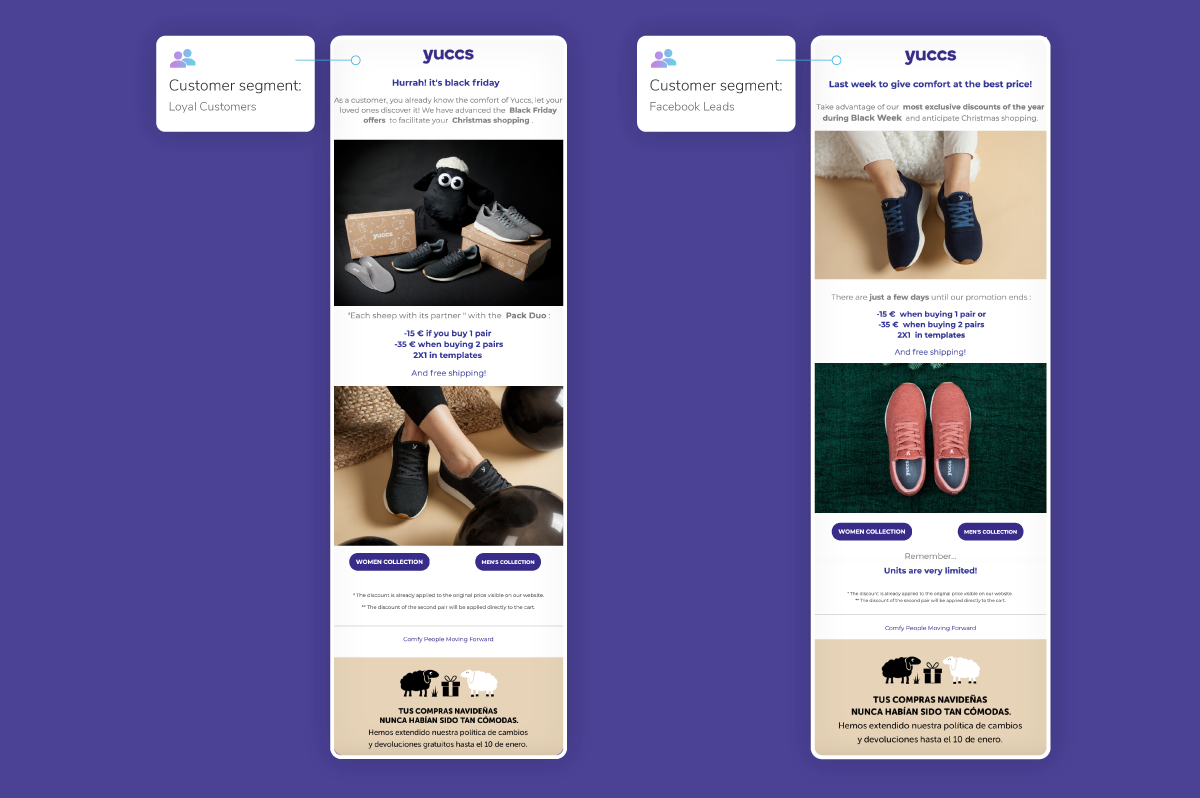 This highly effective marketing strategy can drastically increase sales. For example, Yuccs, a European brand behind sustainable and ultra-comfortable shoes, uses Marsello to segment their customers to optimize conversions. For Black Friday 2019, the Yuccs team sent targeted, personalized email campaigns based on each customers' lead origin and brand interactions (e.g. a loyal customer would see a different message than a Facebook ad lead). This campaign resulted in a 38% revenue boost and continued to a 1057% increase in average weekly revenue.
If you are looking to add segmentation to your next campaign, this Guide to Customer Segmentation will help get you started.



4. Use live chat support to enhance a retail customer experience

Customer support will improve your retail engagement because it improves customer satisfaction.
Customer satisfaction scores (CSAT) are a basic measurement of a customer's overall satisfaction with a brand or product. 52% of consumers say they have made an additional purchase from a company after a positive customer service experience, so this needs to be an integral part of your customer engagement strategy.
Utilizing live chat technology on your website shows customers that they can get help easily if they need it. Research shows that customer satisfaction is increased by businesses that value customer's time more than other satisfaction measures, such as price. Your customer support and average query resolution time matter!



5. Leverage technologies like AI and AR for in-store customer service

Improving your customer service doesn't just mean more manpower in your store. Artificial intelligence in customer service is changing the way businesses can engage customers both online and in person.
For example, stores like North Face help customers to find the perfect coat by asking them a series of questions about where they will be and what they will be doing. Other larger stores use apps and AI to help customers navigate the store and find items quickly (no more wandering up and down isles).
Another example is setting up your omnichannel strategy to capture customer data and set up customer accounts in-store. This way they can access customer service and loyalty programs seamlessly.
AI allows businesses to scale customer service without sacrificing the benefits of treating each customer as an individual. AI gives you the tools to individualize customer experiences (something that is rated highly by customers) while still being able to scale over time.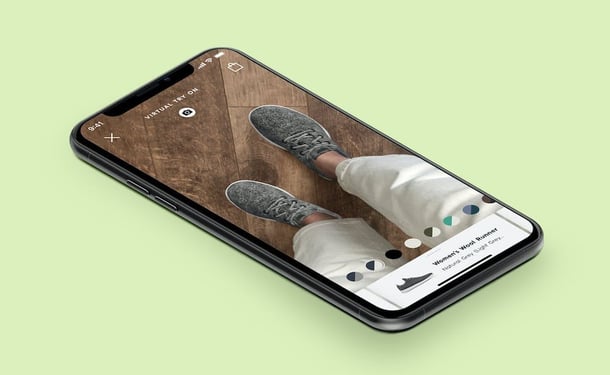 (source: allbirds)

Augmented reality (AR) is also fast becoming a popular way for retailers to help themselves stand out while offering an outstanding customer experience. One retailer who knows a lot about 'standing' out is Allbirds. With a handful of brick-and-mortar stores and international lockdowns keeping customers house-bound, the celebrate eco footwear brand launched their standalone app, giving shoppers the opportunity to 'try on' Allbirds from the comfort of their own homes and get an idea of the shoes and colors they like best.
While creating your own AR-powered app may not be on the cards for every retailer, the point is that Allbirds created a unique customer experience that ensures the company stands out while the customer's experience is prioritized. What could you implement easily that would create world-class shopping experiences that will have your customers telling all their friends?



6. Combine your customers online and offline customer behaviors

Although online shopping options are increasingly in demand, in-person shopping isn't going anywhere yet. That's why it is so important to have a strategy that combines data from physical and digital consumer behavior if you have both in your business. This can be simple with CRM software that captures their details in-store and online.
For example, if someone abandons their cart in your online store, automatically tracking their behavior might look like emailing them a discount code, which then triggers a Facebook ad sequence for your local store where they can see the product in person.
Another example is customer loyalty programs that allow shoppers to interact with your business in person and online. Integrated systems (like Marsello) let you track customer behavior in person – as you would on your online store – so you can send perfectly timed emails, bonuses, and referral programs to improve retail sales.
This is the power of using omnichannel marketing to stay top of mind!



7. Run a customer loyalty program

Want to turn customers into repeat customers? Customer loyalty programs are an effective way to increase marketing touchpoints and engagement.
Loyalty programs can be extremely effective for increasing sales because they give customers a reason to keep purchasing from you specifically.
Some examples of customer loyalty programs you can integrate are:
Reward points whether they shop online or in-person that can be redeemed virtually or in-store

Reward spend thresholds with things like free shipping, discounts, and exclusive products

Enable automated emails triggered to send immediately after they purchase to let them know they have won rewards or won VIP status

Encouraging and rewarding them for sharing on social media

Creating a VIP program that rewards higher purchases and loyalty

Start a referral program that lets people who are already fans do the marketing for you (and reward them, even more, when someone purchases!).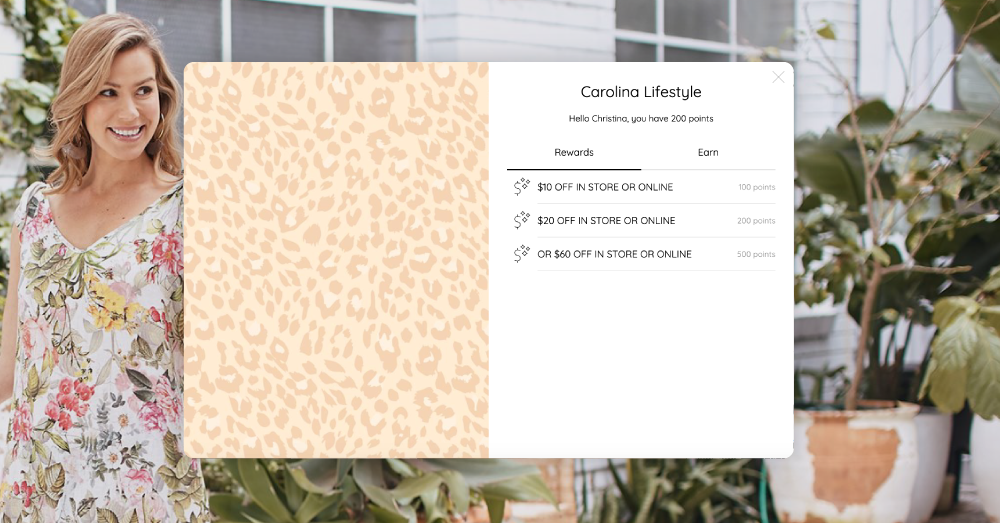 Fashion brand Carolina Lifestyle offers customers an incredibly generous loyalty program that has consistently high engagement rates. Using Marsello, their loyalty program has generated $1.6million AUD for the label, has customers returning every two months to purchase on average, and their loyalty points have a 93% redemption rate.
Improving customer loyalty increases other KPIs such as retention, customer satisfaction scores, net promoter scores, and higher purchase amounts. Cha-ching!
The best part? None of this needs to give you headaches! Marsello lets you do all of this effortlessly for both your eCommerce platform and POS. To learn how to make the most out of your loyalty marketing, check out The Loyalty Marketing Guide: 8 Strategies for Gaining Customers for Life.
Final words


Retail customer engagement is the secret sauce to gaining customer loyalty and improving their experience with your brand. These integrated marketing touchpoints are the difference between making a single sale and letting customers get immersed in your retail world and keep coming back for more.
Looking for an easy way to integrate all of these marketing touchpoints and more? Marsello is the all-in-one marketing channel for eCommerce and in-store retailers!
Published Aug 18, 2021 1:02:52 PM