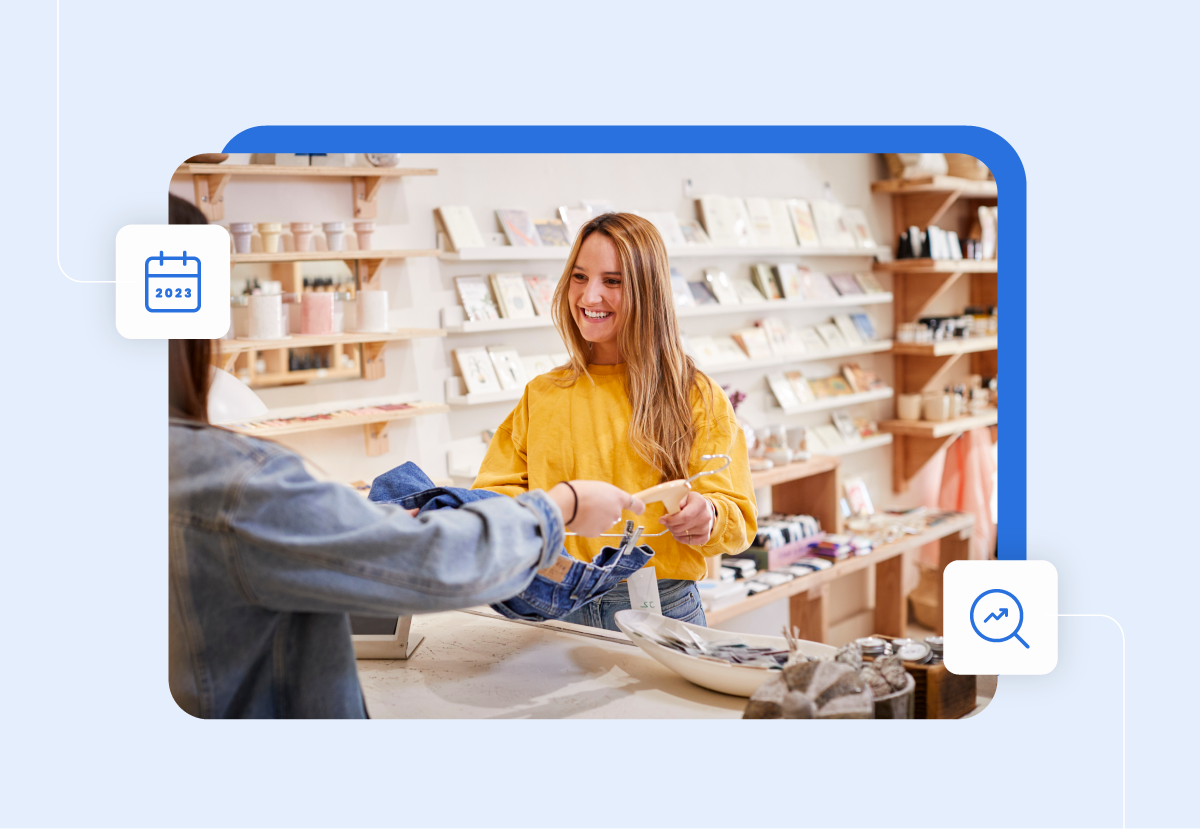 Top Trends For Hospitality & Retail Businesses in 2023
Written by Alice Cresswell

 |   Read
It's no secret that the retail and hospitality sectors are in for a challenging year. The EY Future Consumer Index (November 2022) found that:
62% of consumers don't expect the economy to recover within the next 12 months

58% expect their living costs to increase over the next six months
So let's tackle this head-on, rather than letting it become the elephant in the room. We talked to Victoria University Economics Lecturer Nathaniel Robson about economic trends, and where retail and hospitality merchants can focus their energy in order to keep business pumping.
We also want to take a look at how this might affect your marketing plan, and give you tips and resources you can use to inform your campaigns in coming months.
💡 Marketing to your most loyal customers, innovating with your products, and building your brand could be your most important investments in 2023.



What's Happening For Hospitality & Retail Businesses in 2023:




Demand from lower-income consumers will drop

Prices will increase to pass on some costs to consumers

Customer loyalty and a strong brand will pay off

Innovative, flexible brands may see the most success




1. Pressure to offer more competitive wages will continue

Pressure on wages is driven by two main factors: a tight labor market and higher inflation expectations.
"Because the skills of the primary workforce in hospitality and retail are highly transferable, businesses in those sectors will be competing with a range of alternative potential employers," says Robson.
"​​At the same time, higher costs of the materials used in hospitality and retail service provision will squeeze profit margins."
Both of these factors will make it harder for hospitality and retail businesses to find and retain staff.


2. Demand from lower-income consumers will drop

Consumers are seeing cost-of-living going up. But this doesn't affect everyone in the same way.
Robson explains that lower-income households will be hit the worst by inflation. Basic costs of living (rent, groceries, power, internet, etc) will use up an increasing portion of their weekly income unless minimum wages and benefits increase proportionately.
Brands that serve higher-income households (boutique hotels, for example) might not see a significant decline in business. However, many retail and hospitality businesses serve customers in a younger, lower-income market. These customers will start looking for cheaper alternatives (looking to retail giants for cost-effective, mass-produced products).


3. Prices will increase to pass on some costs to consumers

Inflation expectations are also driving up costs of ingredients and materials, meaning tighter profit margins and pressure to pass on extra costs to consumers (i.e. to increase prices).
Robson notes that this also presents an opportunity to innovate with your product line and attract higher-income, generally older, consumers.
"New products may attract a new market of early-30s customers as the early 20s market has drifted away due to living cost rises pushing them towards more mass-produced and cheaper alternatives."


4. Customer loyalty and a strong brand will pay off

Businesses that have invested in customer loyalty initiatives and brand experiences over the pandemic may be rewarded. Through the pandemic, consumers' purchasing habits changed, with loyalty decreasing as people worked and shopped from home.
Browsing stores and shopping on a lunch break in town was no longer a convenient option, and consumers opted to compare prices online and have goods delivered to their front door.
Brands that focused on customer loyalty and established a unique market position over this time will see these efforts pay off as consumer wallets tighten.
"The opportunity ... can be met by striving for a unique market position – having a strong brand and established customer loyalty."

Nathaniel Robson, Economics Lecturer
How a make-up retailer grew a loyal database & doubled sales with Marsello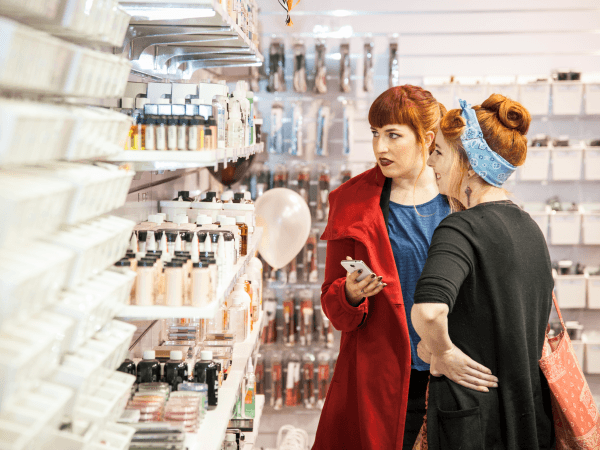 For years, Scotty's Makeup & Beauty customers had been asking about discounts for students or industry professionals. "With the Scotty's Rewards Program, we now have a solution that suits a lot of our customers," says Hollie, Sales Manager. "The fact that we can run the program both online and in-store is great for building our customer database and turning one-time customers into repeat customers."
With the loyalty program, Scotty's Makeup & Beauty has seen expansion beyond the industry it initially sought to serve. Now, they're building a whole new audience of customers who come to them with all their dress-up and costume needs. Since unlocking these audiences with Marsello, they've seen EOFY sales double.


5. Innovative, flexible brands may see the most success
"Trying to hibernate until the crisis is over is not a safe strategy; it may actually involve less risk to try something bold."

— Nathaniel Robson, Economics Lecturer
Learning from past recessions and economic downturns, a pattern emerges. Those brands and businesses that take a proactive approach to innovation can emerge stronger and more successful than before. We see this across every sector—just look at brands like Lego, Netflix, and Walmart, which all grew during the 2008 recession because of new products and investments.
Yes, there may be upfront costs, Robson says, but "there is some potential long-term benefit to come from the associated innovation."


What does all this mean for your 2023 marketing plan?




When budgets are tight, it's more important than ever to stick close to your strategy. That doesn't mean stop innovating and go back to 1950s marketing tactics — quite the opposite.
What it does mean is being focused, considered, and clever about the way you reach your target audience, the key message, and the call to action. Planning your marketing campaigns shouldn't be rocket science. If you stick to what's important, it can be both simple and effective.
To keep your campaigns focused, try our 5-Minute Campaign Plan activity. In this template, you'll strip everything down to the strategic essentials, and you can flesh out the details later.
Let's run through an example, with all of the above in mind.


Question 1. What is the key insight?
Any good campaign strategy starts with the "why". We find that business owners have marketing ideas in spades (which is great!), but this is the time to turn on the filter. Which ideas have a sound reason for action? What is the driving insight that makes this specific idea a good one?
Example: Consumers are tightening their budgets as inflationary pressures hit.


Question 2. What campaign idea works best with your insight?
Test your idea(s) against your "why". Be ruthless. You might have an idea to design and launch a new luxury product, but realize that if you're being honest with yourself, it doesn't align with the insight at all.
Example: A loyalty campaign, like a double points week, that drives repeat orders.


Question 3. Who will be your campaign audience?
Now you have your "why" and "what", it's time to figure out the "who". Think about who the insight impacts, and what they have in common.
Example: For your double points campaign, you might have a couple of audiences. First, you've got customers who are already in your loyalty program. They are aware of your brand, and actively engage with you. Second, you've got customers in your who aren't in your loyalty program (and who may or may not be in your database).


Question 4: How will you reach your audience with your campaign?
Sketch out a rough plan of channels and activities. Think about where your campaign audiences are, and how you can engage with them.
Example:
Loyalty members – SMS, email
Non-members in database – SMS, email (use double points as an incentive to purchase & join the program)
Other shoppers – Ask to join in-store and include in welcome pop-up online (use double points as an incentive to join the program)
Social followers – Instagram, TikTok ads & posts

Read next: 4 Simple Marketing Automations For Easy Revenue Wins [With Examples]


Manage your 2023 marketing campaigns with Marsello
All your marketing, in one place.
Turn one-time shoppers into loyal customers with loyalty and rewards




Send email and SMS campaigns to your customer database

Create, schedule and publish social posts across Instagram, TikTok and Facebook

Create set-and-forget marketing automations

Plan all your campaigns in one simple marketing calendar

Track the direct impact of all your marketing on revenue
Published Dec 22, 2022 10:18:19 AM