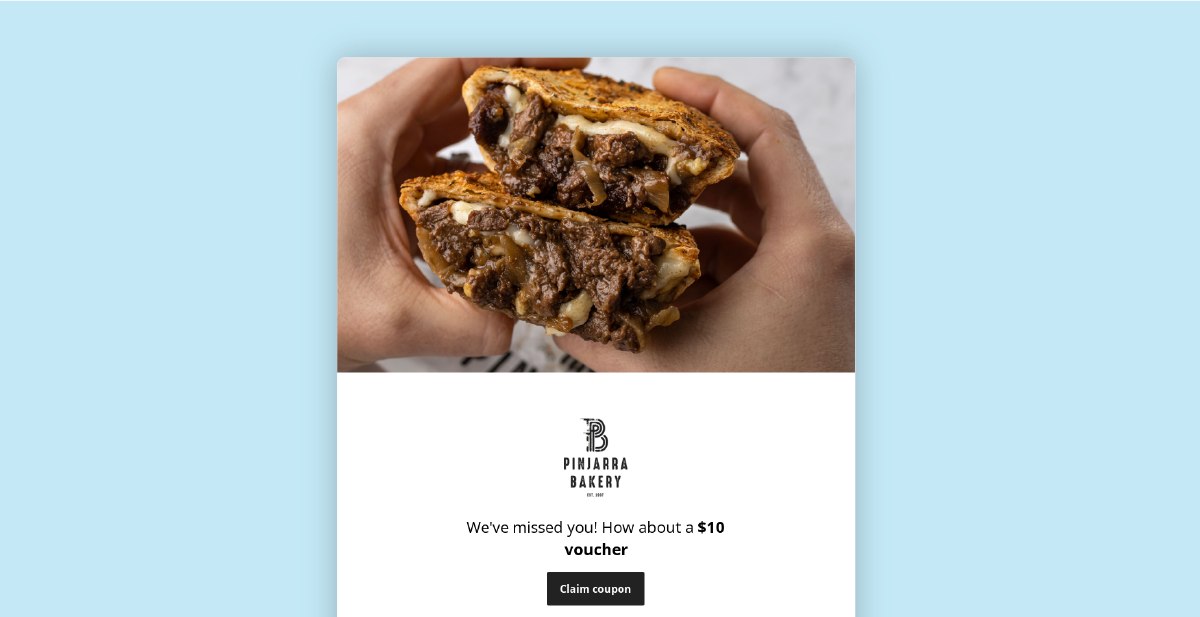 4 Simple Marketing Automations For Easy Revenue Wins [With Examples]
Written by Alice Cresswell

 |   Read
"Marketing automation" is a buzzword at the moment—but we've actually been automating productive processes since the 1940s, or even earlier.
The term "automation" was coined by D S Harder, an engineering manager working at Ford Motor Company in 1946. For a long time, automation was limited to physical processes in manufacturing, but automation later entered the digital sphere with the rise of computers.
Automating human skills, labor, and even intelligence has revolutionized the way we work. On the flip side, it's also been positioned as a threat to jobs. However, this fear is as old as automation itself—the reality is that it has augmented productivity, vastly increased our knowledge of what's possible, and only increased demand for human labor.
In this article, we've compiled a list of four marketing automations you can set-and-forget to generate a stream of consistent, predictable revenue.
These automations work across a mix of online and in-store, and can be tailored to your industry and business goals.
"[Automation is] really great because it kind of just churns in the background. Once you set it up correctly, it just goes and it looks after itself."
– Daniel Pantaleo, Pinjarra Bakery
---

Quick Links:


---
1. Welcome new customers
If you sign up customers to your marketing list or loyalty program, give them immediate value with a thank you gift. This will make a great first impression, introduce them to your brand, and encourage them to keep coming back for more with product recommendations and exclusive offers.


Example: Federation

Federation's 'Welcome' campaign saw a 19% conversion rate in just over 5 months. Almost 50% of the total revenue generated by their automated campaigns is directly attributable to their welcome automation.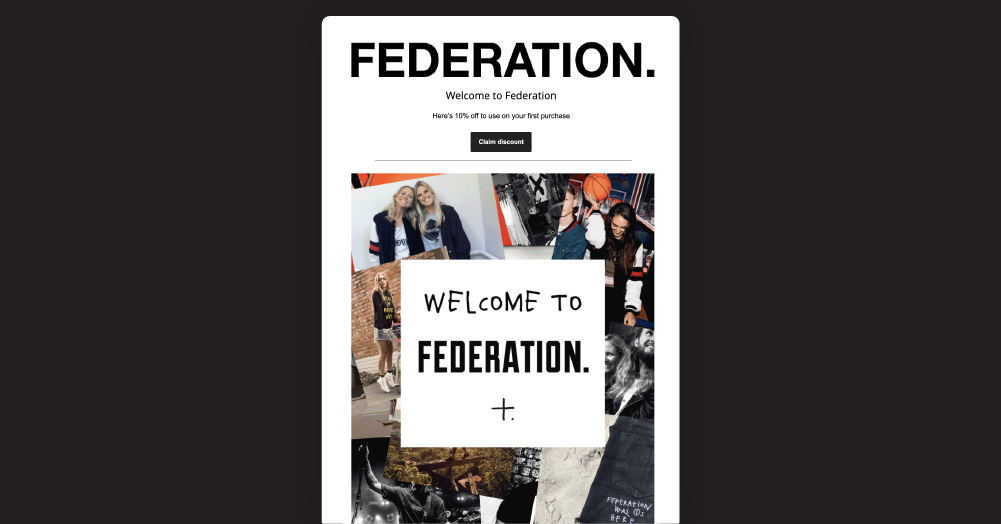 Shoppers create a customer account with Federation +
They immediately receive a welcome email offering them 10% off their next purchase.


Example: Taco Medic

Taco Medic has nailed their welcome email, and the results speak for themselves. This email is by far their most profitable automation.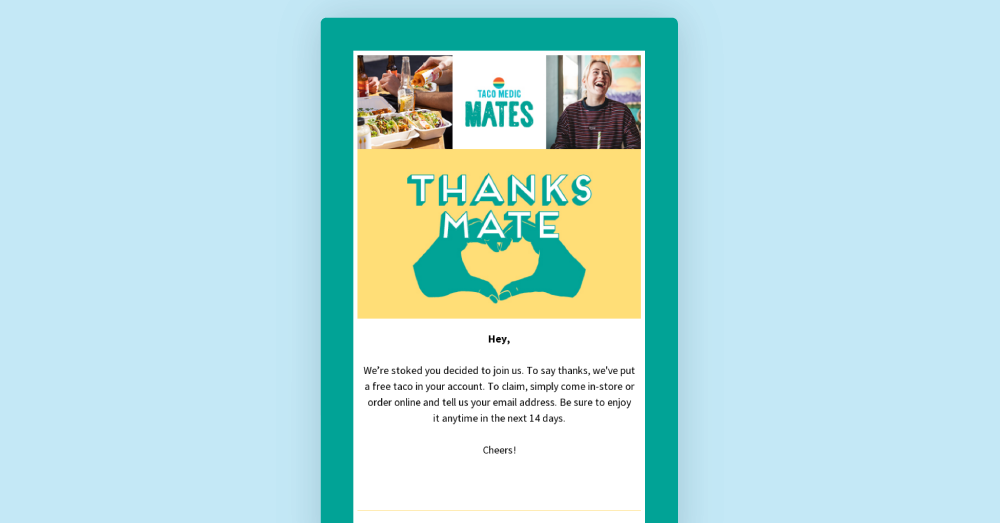 How it works:
A customer signs up for their Mates (loyalty) program. They can sign up at POS, or by scanning a QR code in-store and filling in their details—it's a simple, frictionless action.
The sign-up triggers an automated email offering them a free taco, and giving them more incentives to refer a friend.


Further reading: Delight customers with WhatsApp automations
2. Bring back lost customers
If you collect customer purchase details, you get visibility over when they haven't been back in a while. This allows you to trigger an automation to win them back. Motivate repeat purchases with a 'win back' campaign that offers discounts that are too good to ignore.


Example: Pinjarra Bakery

Pinjarra Bakery's most successful automation by far is their 'win-back lapsed customer' flow.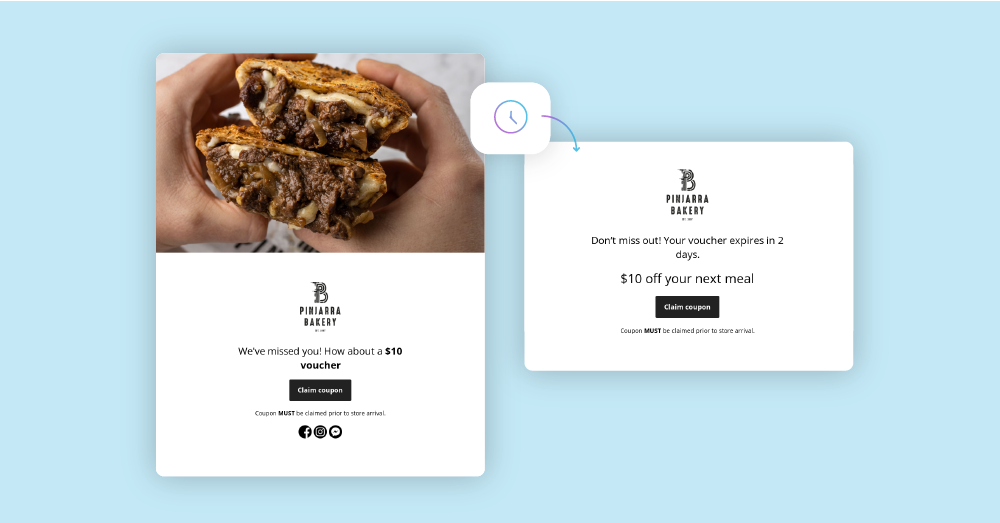 How it works:
Pinjarra Bakery uses Marsello to note when any customer who is part of their loyalty program and who hasn't visited in 3 months.
Those customers are automatically sent an email with a $10 voucher to incentivize them to come back.
"That automation itself has almost generated close to $100,000 in extra revenue for us. So I don't mind giving a $10 voucher away if that's going to be the result."
– Daniel Pantaleo, Pinjarra Bakery
3. Abandoned cart notifications
Send a friendly reminder to customers if they abandon their cart. This acts as a friendly reminder for your customers to come back to your store and complete their purchases.
Pro tip: If a customer doesn't convert from one email, consider adding another email with a discount or free shipping to further incentivize the purchase.


Example: Brandini Toffee

Since Brandini Toffee first created automated campaigns, they have seen as much as a 583% increase in attributable sales. Their most successful automation is their 'Abandoned cart' flow—it makes up 95% of the total orders generated by automated campaigns.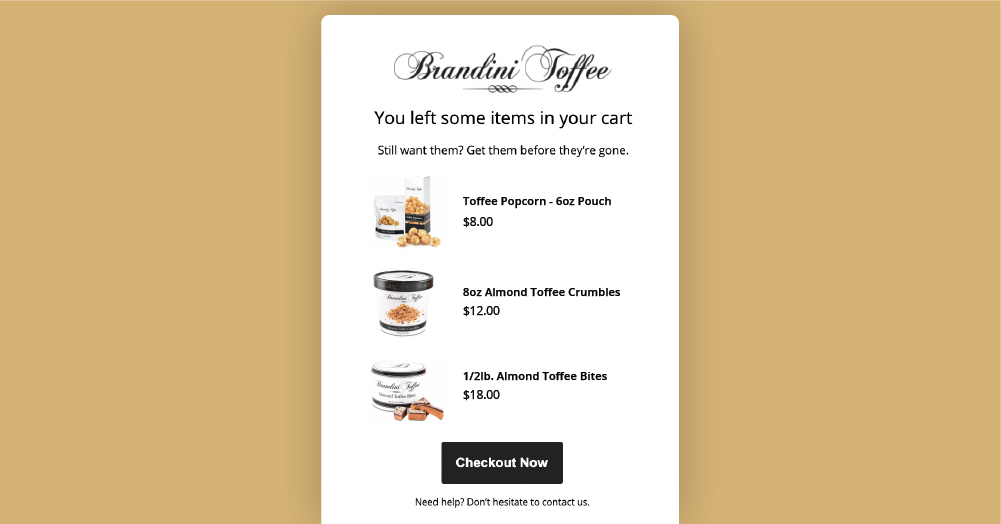 How it works:
Shoppers add items to their cart on their e-commerce store, but don't follow through to purchase.
An automated email triggers with a friendly reminder and a few extra product recommendations.


Example: Ozzie Collectables


The team at Ozzie Collectables are wizards at automation—and certainly know how to keep customers coming back. In fact, automated email flows alone are generating 38% of their total revenue.
Ozzie Collectables' most successful automation is their Abandoned Cart campaign, which is made up of three emails reminding customers about the products in their shopping cart. This series has an overall conversion rate of 28%.
How it works:
Shoppers add items to their cart on their e-commerce store, but don't follow through to purchase.
One hour after the cart is abandoned, a reminder email is triggered (this first email has the highest conversion rate in the series).
Later, two more emails are delivered to drive further sales with urgency ("We can't hold them much longer!").


4. Automated birthday offers
Birthday automations are some of the most successful campaigns we see at Marsello. It works best when you have an understanding of your average order value, so you can offer the most attractive incentive possible while still making a decent profit.


Example: Our Bralette Club

Our Bralette Club integrate customer birthday offers into their loyalty program. This is a great way to surprise and delight your customers—and might even earn them an automatic freebie or discount!
Using strategies like this one, Our Bralette Club loyalty members have earned 433K points so far, and in 2020, OBC saw an impressive reward redemption rate of 71%.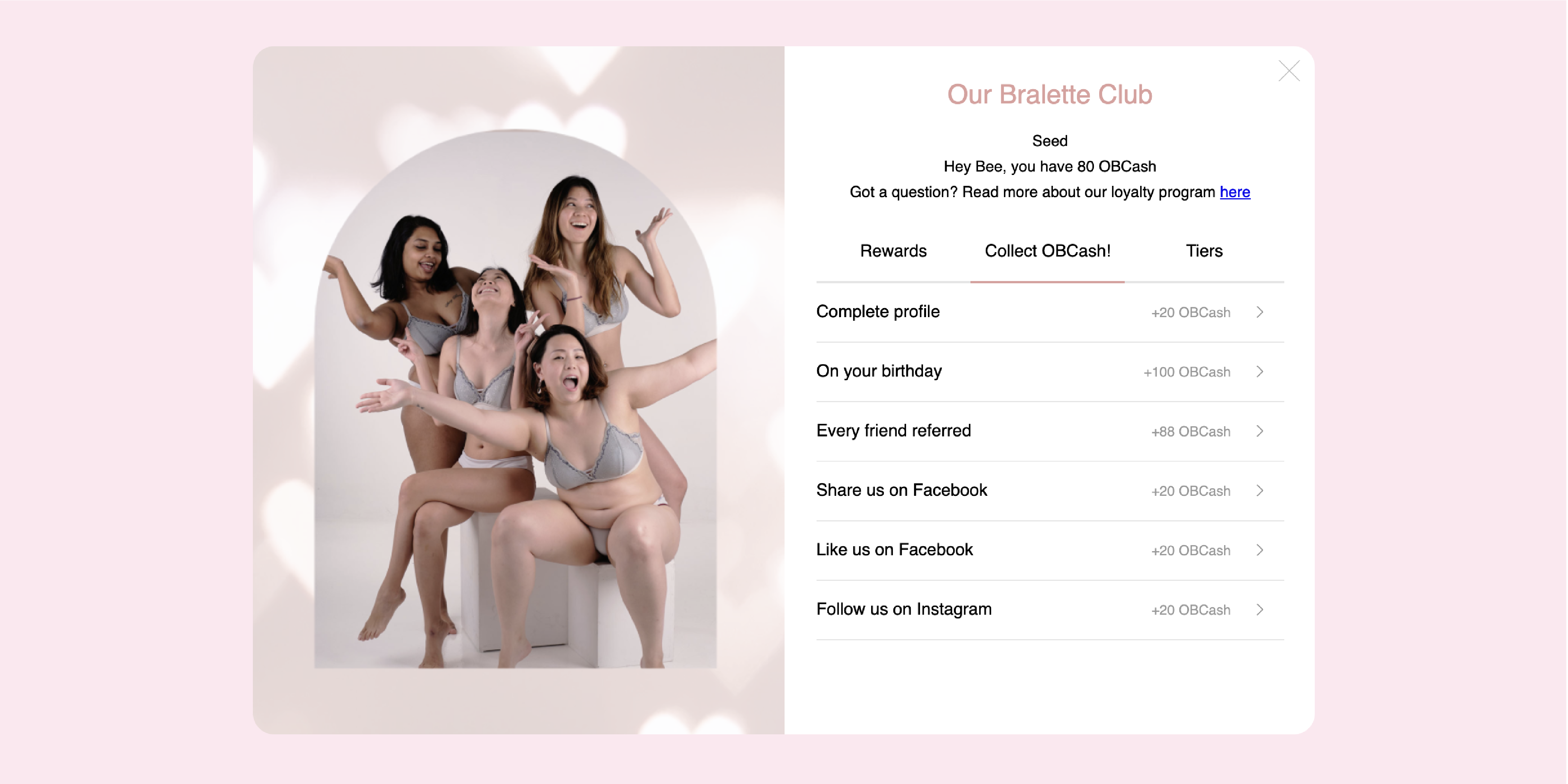 How it works:
On the customer's birthday, a trigger adds 100 points to their loyalty account.
An email is fired to notify them of their updated points balance. Then customers can use their points to claim rewards.


For hospitality businesses:

The economics of birthday offers work out particularly well for hospitality businesses. If you send an automated email with a $25 birthday voucher, your average meal value is $25 and your average drink order is $10, that's a $10 total sale.
However, people never dine alone—and if it's for their birthday, they may even make an event of it. If customers will bring 3 other patrons, say, your total sale jumps to $140.


Discount = $25
Average customer order = $35
Total sale with 4 patrons = $140
Less discount = $115 (excludes COGS)
How to drive repeat purchases and increase revenue with marketing automation


Perhaps you're new to automation, or maybe you're here looking for inspiration to bolster your automation efforts. Setting up an automation is easy (provided you're using an integrated tech stack and the right marketing tools), but setting up one that works really well can be a bit more difficult. It requires careful planning, purposeful testing, and result tracking.

Here are a few tips:

Make sure you can segment your audiences so that triggers fire accurately. Personalized communication is really effective, but on the flip side, if it goes to the wrong person, this can create a negative experience for the recipient.
If your automations have low engagement and conversion rates, run an audit of the content you're sending. That includes subject lines, template design, and body copy. If you can, get a second opinion from an expert third party.
Don't get hung up on benchmarks that you find online. Rather than looking for industry averages, measure each campaign against your own average. Test and measure different aspects of your automations in your upcoming campaigns — for example, try a different time delay, try shorter subject lines, etc. All going well, you'll see improvement month-on-month until you have fully optimized your automation!
Marsello: Automations made even easier.
With Marsello, you can set up effective automations in no time at all. Get started with our library of proven automations, or get really targeted and set up your won custom triggers and flows. Better still, Marsello integrates seamlessly with your POS and e-commerce tools, so all your customer details, sales data, and marketing sit tidily in one central location.
Using our tools, you can…
Segment audiences using our pre-built groups, or generate lists with custom criteria
Easily build attractive and purposeful email templates and campaigns with a simple drag-and-drop builder
Choose from a range of proven email and SMS automations in our Automations Library, or build your own custom sequences
Report on the success of your automations and see their direct impact on revenue
Published Jun 9, 2022 3:54:36 PM