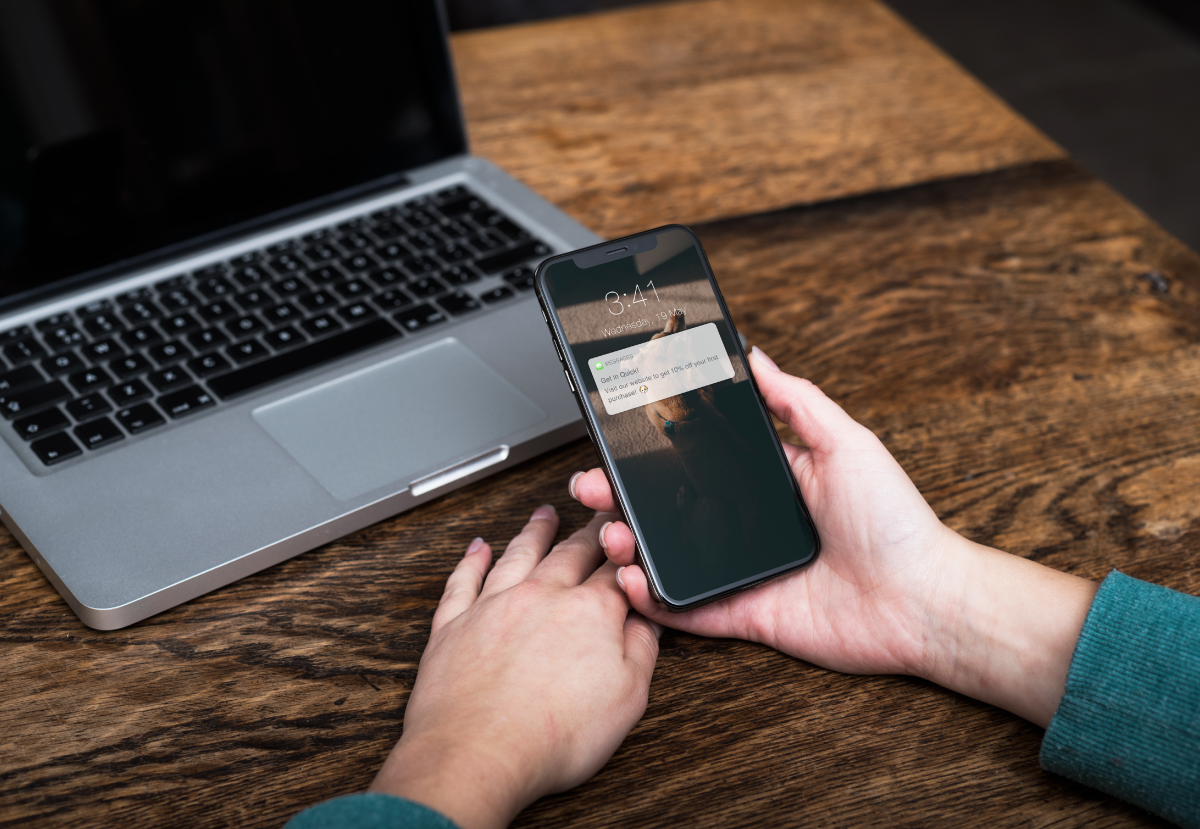 Getting customers to pay attention to your brand is becoming more and more of an uphill battle.
Email inboxes are overflowing. Social media is saturated. Even with the right messaging and the right tools, there is sometimes too much noise to be able to stand out.
So, how can you make people actually see your marketing efforts?
Enter SMS Marketing; the marketing channel that receives some of the highest open rates and engagement.
In this post, we'll be giving you an in-depth look at SMS marketing. You'll learn what it is, why it works, and the best practices for developing an SMS marketing strategy that's cost-effective and boosts your bottom line.
Let's get started.
What is SMS marketing
Short Message Service (SMS) marketing is a strategy where businesses use SMS messaging to send timely and relevant short-form content directly to a customer's mobile device.
The uses of SMS marketing span from informative (i.e. letting someone know that their order is ready for pick up) to promotional messages, like alerting customers to your latest special offer.
SMS marketing can be used for an even broader variety of purposes, such as:
Abandoned cart notifications
Giving out discount codes or coupons
New products arriving in-store
Order/shipping confirmations
Loyalty or VIP programs
and many more.
Because it allows for such direct and personalized brand communications, text message marketing is a fantastic tool for building customer loyalty and driving repeat purchases. It enables customers to be better informed about your brand's activities, while also giving them the tools they need to take action quickly and effectively.


SMS Marketing: The Numbers
"48.7 million consumers have willingly opted to receive SMS, while 58% say they
would be happy to hear from their favorite brands multiple
times per week."
Text messaging is hardly a new innovation. Mobile phones with full keyboards have been around since the late nineties. So, why is SMS marketing receiving so much hype from marketers?
Many brands worry that SMS marketing messages might come across as intrusive – but this view is not supported by consumer surveys. By the end of 2020, it's estimated that 48.7 million consumers have willingly opted to receive SMS, while 58% say they would be happy to hear from their favorite brands multiple times per week.
Why? The answer is simple; internet-capable devices have given us unprecedented connectivity with businesses and brands. This gradual shift towards mobile eCommerce is a clear sign of our increasing desire to shop on the go; 56.7% of shoppers are now going "mobile-first", while only 6.7% primarily use desktop for online shopping.
56.7% of shoppers are now going "mobile-first", while only 6.7% primarily use desktop for online shopping.
"56.7% of shoppers are now going "mobile-first", while only 6.7% primarily use
desktop for online shopping. "
As we become more reliant on cell phones to help organize our lives, our responsiveness to these devices only grows. A whopping 90% of customers will open a text message within the first three minutes of receiving it.
With this in mind, let's look at a few more reasons why your business should consider SMS marketing.
Why businesses should engage in SMS marketing
1. It's conversational
When consumers are interacting with a brand, they want to feel as though they're talking to a real person. But it's easy for many B2C communication tools, such as email or even live chat, to feel stilted and lacking in personality.
SMS is a winning communication channel because it presents a much more intimate touchpoint with consumers. It's fun, free-flowing, and puts us more in the mind of talking with a trusted friend rather than a business.
It also makes us far more receptive; over half of Americans say that a text with a coupon code is more effective than a targeted digital ad!
"Over half of Americans say that a text with a coupon code is more effective than
a target digital ad!"
2. It can be used to amplify your other marketing efforts
The secret to a good marketing strategy isn't down to the number of marketing tools you use; it's about whether you can make them work together to reinforce brand messaging and reach a bigger audience.
With its high engagement and low time investment, mobile marketing can be used to drive customers to much larger pieces of content via links and CTAs, such as blog posts, podcasts, and videos on your social media channels.
3. It's cost-effective
We all know that marketing can get expensive, especially when you're balancing a lot of different strategies at once. And as eCommerce grows more competitive, customer acquisition costs will only rise.
After a slight knock with the onset of the pandemic, digital ad costs are increasing once again – yet struggling more than ever to reach the right target audiences.
SMS marketing campaigns offer businesses a far more affordable alternative because the associated costs are low. Unlike other forms of content, you don't need to invest in graphic designers or content writers to create messaging that resonates with your audience.
How to develop an SMS marketing strategy
Ready to craft your SMS marketing strategy? Consider the following steps.
Decide on your objectives
First things first: What are you hoping to achieve through SMS marketing, and how are going to measure it? The latter part of this question is particularly important; if you don't know whether you've hit your goal, it's very difficult to track whether your expenditure was worth it.
Let's look at a few sample objectives, and how you can measure them:
Brand awareness. Brand awareness is a less tangible entity that can feel difficult to pin down. However, there are several metrics, such as SMS open rates and referral traffic to your website, which provide a good picture of whether customers are searching out your content.


Growing your subscriber base. This is important when you're starting out with SMS marketing. Metrics such as your list's growth per month/quarter and your subscriber drop-off rate can be used to gauge whether your messaging is striking a chord with your audience.


Boosting sales. If you plan on using SMS to inform customers of your latest specials in-store, it's a good idea to insert a trackable link within your message that directs people to a specific landing or product page. This makes it easy to see whether your SMS has helped to boost conversions.
Develop a system for customers to opt-in
Building a contact list isn't just about gathering phone numbers; by law, to use SMS, you also need to get permission to contact customers this way.
According to the TCPA (Telephone Consumer Protection Act), it's unlawful to send consumers promotional messages unless they have given their number voluntarily and also given their consent to receive communications. You also need to give them a straightforward opt-out method.
There are two main ways to allow customers to opt-in; by getting customers to text a specific keyword to a short code set up by your brand, or by adding a tick-box option when your customer is accessing gated content or going through online checkout (in the same manner as asking permission for email communications).


Have a strategy to grow your contact list
Your customers aren't going to sign up for your SMS marketing if they don't know it exists. If you're going to grow your SMS contact list effectively, you need to put effort into marketing this communications channel through your other media outlets.

You can do this through the following methods:
In-store signage
Verbal communication
Email
Digital marketing (i.e. social media or influencer marketing)
A banner on your website
Flyers containing QR codes


Find the right SMS marketing platform
SMS marketing automation software that allows you to send bulk SMS messages, so it's a good investment for both emerging and established retailers. For starters, it simply isn't workable to have staff members laboriously sending out text after text. You'll also gain valuable data insights that will help to refine your SMS strategy.
So, what should you be looking for in SMS marketing software? Here's a quick checklist:
Intuitive workflows that require little training time
Ability to schedule SMS by date/time
Ability to integrate with other marketing/eCommerce tools
Extensive data relating to open rates and CTR (if relevant)
Ability to scale as your activity grows
Check out Marsello's marketing platform, which allows you to run targeted SMS campaigns to drive customer engagement and sales. With Marsello, you can easily schedule messages and measure your results to continuously improve performance.
Marsello also integrates with leading POS systems and eCommerce solutions, so you can connect all your retail platforms and offer a seamless experience across multiple channels.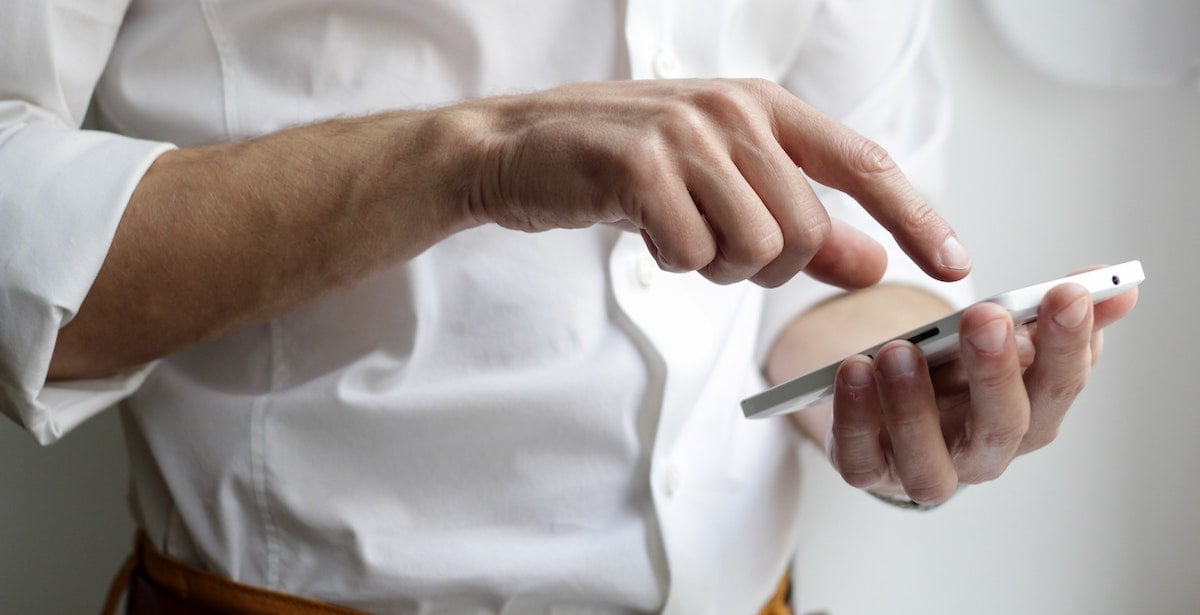 Best practices for SMS marketing
Let's take a quick look at some of the suggested best practices for SMS marketing.


Know who your customers are
Before you start sending any messages, you should build a picture of what's going to resonate with your subscriber list. Where is your audience located, and how will this affect what time you need to send messages? Which products are your best sellers, and most likely to produce the highest conversion rates from promotions?
As a retailer, you have a lot of data at your fingertips to help answer these questions, such as your sales history and Google Web Analytics. If you use a CRM, this is a fantastic way to track your customers' journeys and tailor SMS touchpoints to what is most informative at each stage.
Keep your communications to the point
A single SMS message can only contain a maximum of 160 characters, so you need to keep your communications short and sweet.
You can do this in two ways. Firstly, make sure that you limit the use of complex wording that could confuse customers.
Secondly, make sure that you have a reason for messaging your customer. If you're running a promotional deal you think they'd be interested in, limit your SMS to only the important details, such as the discount i.e. 20% off, and the date it finishes to help drive urgency to purchase.
Choose the right time of day
When it comes to marketing, timing can be everything. This is certainly true for text message marketing. For example, waking your customer up at an ungodly hour is likely to result in some resentful feelings towards your brand.
Not to mention, texting your customers outside of "waking" hours — i.e., between 8 am and 9 pm in their local time — is a violation of the TCPA (Telephone Consumer Protection Act). Non-compliance can land your company in legal hot water, so be sure to schedule your messages accordingly.
Based on our data, the right sending times will depend on your industry. For example, we've found that fashion retailers see the best results when they schedule their SMS campaigns between 9:00 am and 1:00 pm.
So the best scheduling best practice is to test different time slots and see what works best for your audience.
The right sending time varies from industry to industry. Fashion retailers see best
results when scheduling their SMS marketing between 9 am and 1 pm,
meanwhile, specialty stores see best engagement results from1 pm to 4 pm.
Personalize your messaging
If your SMS marketing only involves mass texts and promotional messages, you're going to see customers unsubscribe in huge numbers.
Because unless communications feel tailored to them, they have little reason to feel excited when they receive a message.
Making sure that you use your customer's name is an easy way to make an SMS feel more personal. To really improve your interactions, consider allowing your customers to set preferences when they sign up. This could include asking them how often they'd like to hear from you, and what kinds of content they're interested in (i.e. specific product categories or order/delivery notifications).
Focus on adding value
This is the golden rule of any marketing campaign; if you're going to boost sales or brand engagement, your starting point needs to be what you can offer your customer - not what they can offer you.
For example, if you want to boost engagement on social media, simply running Facebook ads isn't going to create any meaningful change on its own. Instead, consider running some form of sweepstakes that you can promote via SMS message. Because it offers your customers a clear incentive, they're far more likely to get involved.
Brands that are doing SMS marketing right
Federation +
New Zealand streetwear brand, Federation +, knows first-hand the power of an SMS campaign when paired with their marketing efforts.
In December 2020, they sent a Boxing day-themed SMS campaign that encouraged customers to shop with a 20% discount both in-store and online. With a 95% delivery rate and 8% click rate, Federation +'s last SMS Campaign for 2020 saw an impressive 11% conversion rate!
Read about Federation +'s marketing.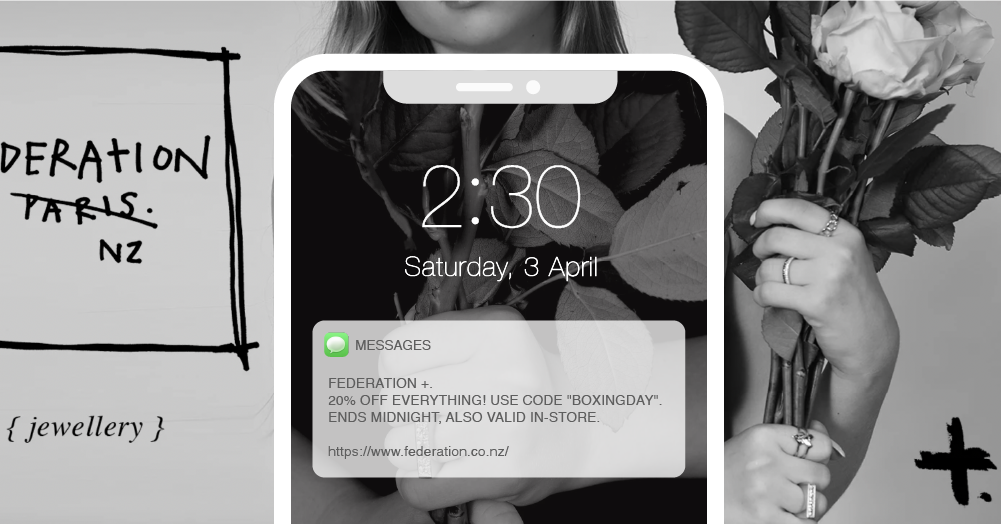 Parker Panache
Marsello customer Parker Panache intelligently used one-off SMS campaigns to build a buzz around their annual Black Friday sale, one of the biggest events in the retail calendar. In conjunction with other marketing tools, they used SMS message blasts to spread the word by taking advantage of the medium's high open rates. It certainly paid off, with their total ROI reaching 240x over the two months leading up to Black Friday.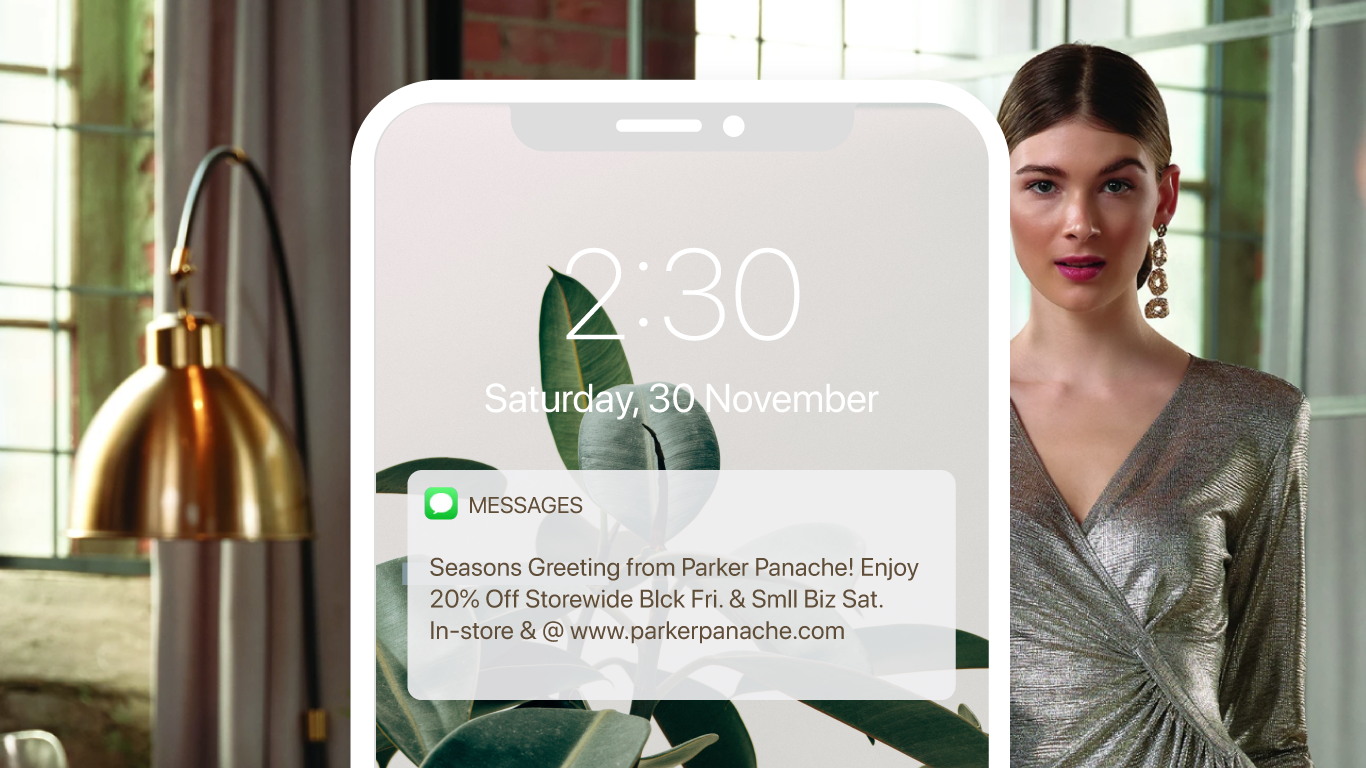 American Eagle Outfitters
American Eagle was an early adopter of SMS marketing, and this strategy has clearly paid off.In the 2015 holiday season, their "legendary gifts" campaign gave consumers the chance to win $10,000. The 12-day campaign took place across SMS, email, and social media and required customers to 'opt-in' to receive personalized URLS that directed them to their daily gift. As well as winning the grand prize, customers were also in to win exclusive discounts and perks.
These creative efforts helped American Eagle to reach more than 8 million email and SMS subscribers within the 12-day period, with a 60% SMS click-through rate.
Final words
Ambitious marketing campaigns can be challenging to coordinate for some businesses, especially due to time and budget constraints. SMS marketing is a highly engaging strategy that takes advantage of our attachment to mobile devices to deliver exciting updates in real-time. As retail grows more mobile-based, this marketing tool is only going to grow more effective at driving sales and brand awareness. Our take? The sooner you get started, the better.
Published Jul 5, 2021 12:17:19 PM