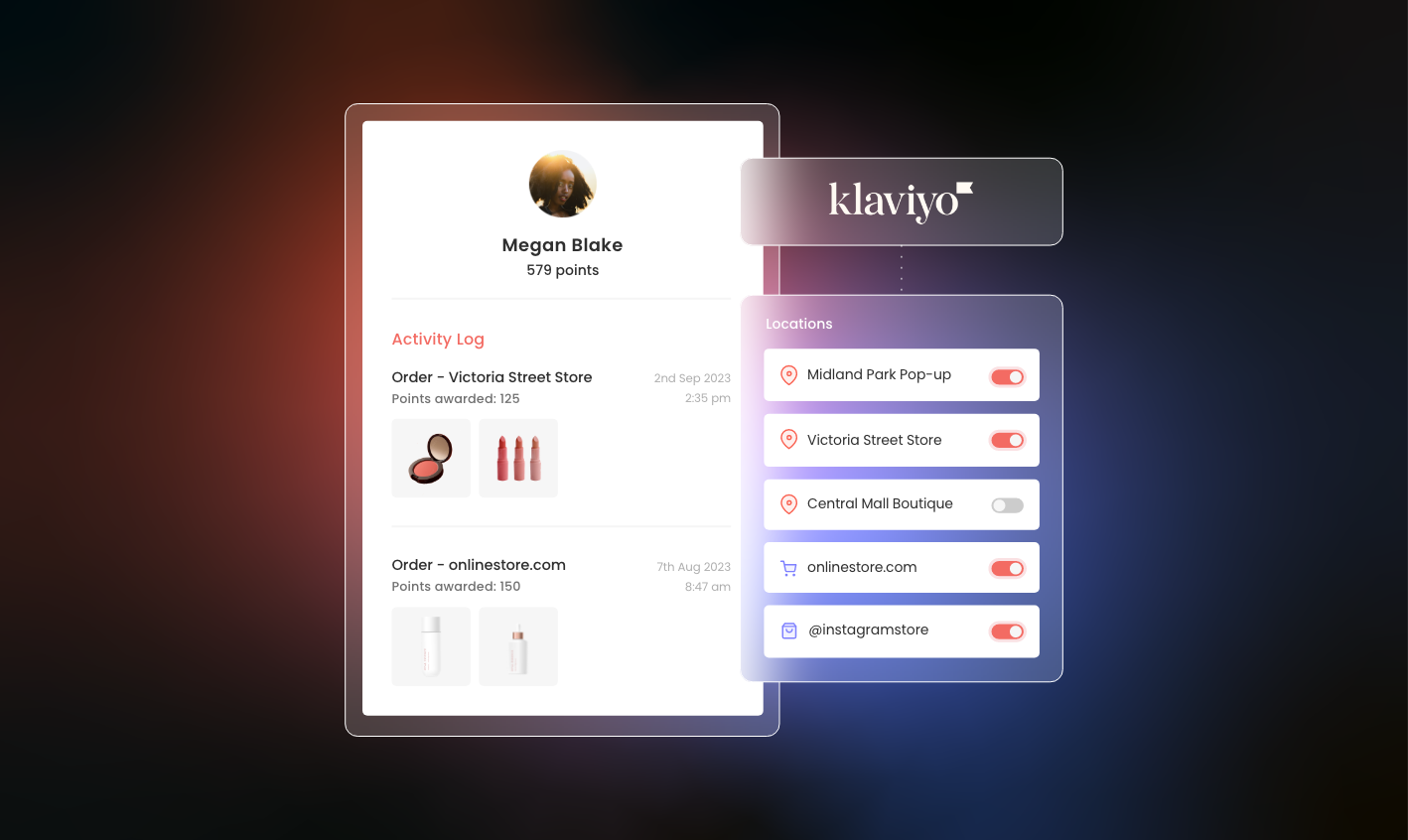 POS Integration: Connect Your Point-Of-Sale To Klaviyo [No Code Required]
Written by Alice Cresswell

 |   Read
Want to bring all your in-store sales data into Klaviyo?
Want to connect all your bricks-and-mortar and eCommerce transactions to unique customer profiles?
Want to segment your customers by their behavior, no matter where they're shopping with you?
Look no further.
Marsello's omnichannel loyalty program is your solution. Marsello integrates with point-of-sale (POS) apps as well as your eCommerce apps, and syncs all that data into Klaviyo.
That means you get all your sales data in one place. Better yet, it's all identifiable. So if your customers are shopping with you online and in-store, you can see a complete activity log of all their purchases.
That means more complete data, and more marketing precision.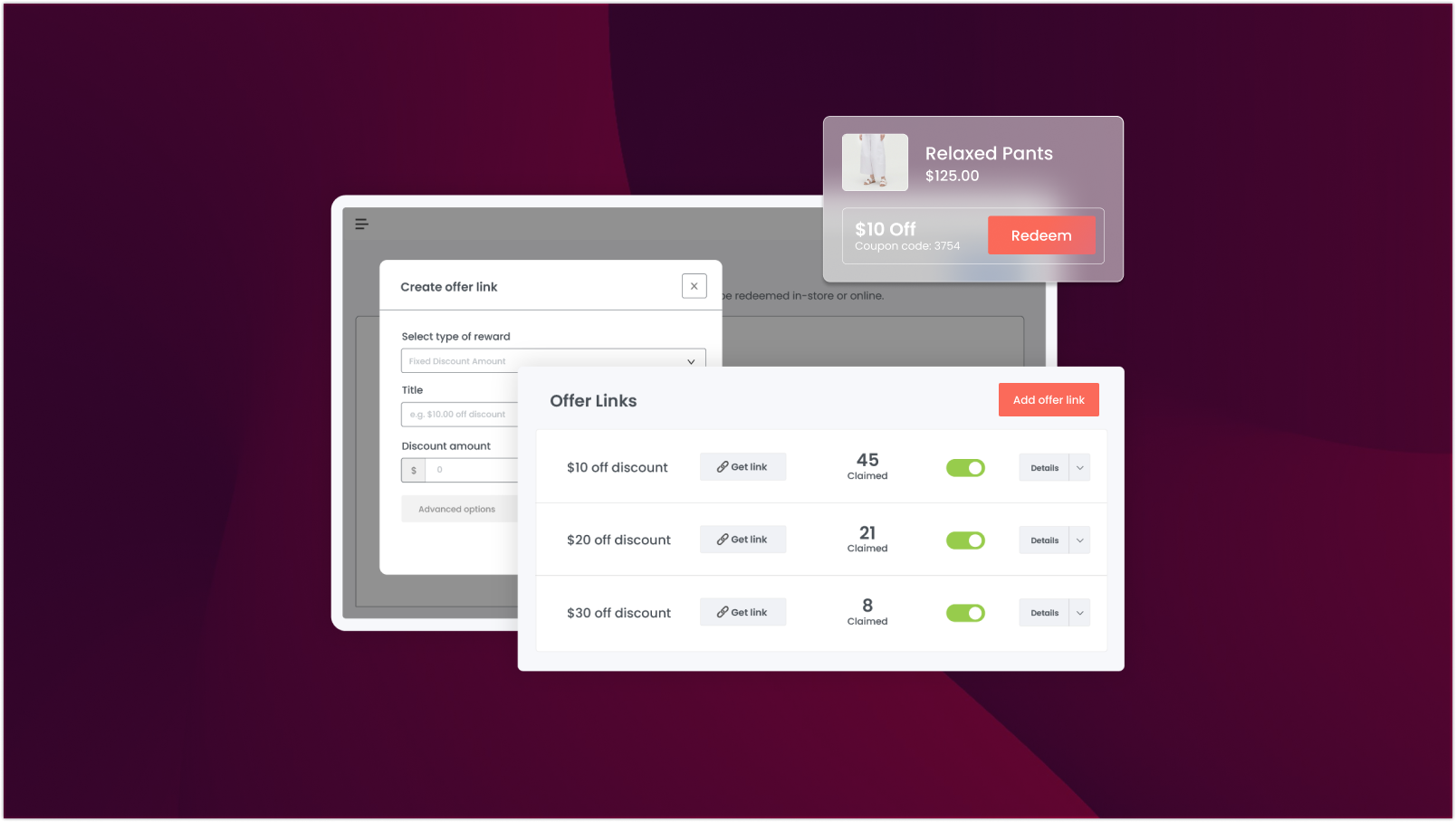 ---
Why do I need to use a loyalty program?
A loyalty program is one of the only ways to de-anonymize in-person transactions.
Without it, your customers can come in and shop without identifying themselves. Which means you've got regulars you can't talk to, unless you're actually speaking to them in the store!
You can't let them know about new products, you can't email them discounts for their loyalty, you can't tell how much they're spending with you.
With a loyalty program, you know your customers. They're motivated to self-identify, because they earn points on each purchase. Using Marsello, they simply scan their loyalty code or give sales staff their mobile number. This attaches the customer to the sale, and syncs all the order details through to their profile in Klaviyo.
Plus, with Marsello, you get much more than just SKU and order data. You can see points balance, tier status, and repeat purchase rate in Klaviyo as well (and use these data points for segments and automations). This shows you how engaged your database is, and how incentivized they are to come back.



See how Marsello's POS + Klaviyo integration works
Book a call with an expert to connect your in-store and online sales data with Klaviyo.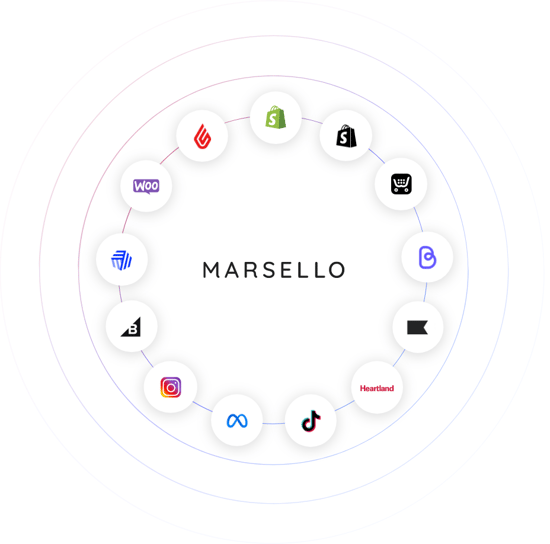 ---
How does the Klaviyo POS integration prevent marketing misfires?
Marketing works best when it's data-driven. But your automations won't make any sense if they're firing only on your eCommerce transactions.
If your customers get a consistent brand experience when they shop online, but they're not getting the same experience when they go in-store, it's incoherent and jarring.
For example, if Ronnie Regular gets a follow up email after he buys knitwear online, letting him know how to care for his new garment, that's the experience he expects from his in-store purchases next winter too.
By seamlessly linking your sales channels with Klaviyo (via Marsello), you can leverage your in-store loyalty and order data. This enables you to craft more impactful campaigns through Klaviyo. You can segment, automate, and communicate with all the necessary information at your fingertips.
---
How does the Klaviyo POS integration work?
Simply connect your POS, eCommerce and Klaviyo accounts to Marsello. Marsello then links up your in-store loyalty and order details with Klaviyo customer profiles.
This makes Marsello your loyalty and sales hub, with all that customer data flowing through into Klaviyo for more efficient marketing.
With the Klaviyo and POS integration, you will:
Share customer details with Klaviyo profiles:

Sync customer details into Klaviyo, making customer profiles juicier with relevant data.

Share customer events with your Klaviyo account:

Set up events to automatically send timely and targeted emails based on what your customers are doing – like their shopping habits, loyalty actions, or feedback. These events happen fast, almost in real-time.

Share events like in-store and online orders, loyalty actions, and feedback.
Send your loyalty and order data to Klaviyo: Sync POS and eCommerce loyalty data and orders to Klaviyo customer profiles instantly. This gives you the full picture of how customers spend. You'll get to know your customers better – their habits and how they like to shop.
Create offers and coupon codes for Klaviyo campaigns: Whip up discount codes that work both in-store and online for your campaigns. Load them up against specific customer profiles so folks can enjoy discounts wherever they shop.
Build detailed customer segments for Klaviyo campaigns: Take advantage of both in-store and online data to create special customer segments in Klaviyo. These custom audiences help you run more personalized campaigns that go beyond just your VIP list.
---
"Having something that worked across both [online and in-store] channels was really important. Marsello gives us the tools on that front ... It makes it very easy to talk to our customer in just one voice".
Will, Pace Athletic
---
What's possible with the POS + Klaviyo integration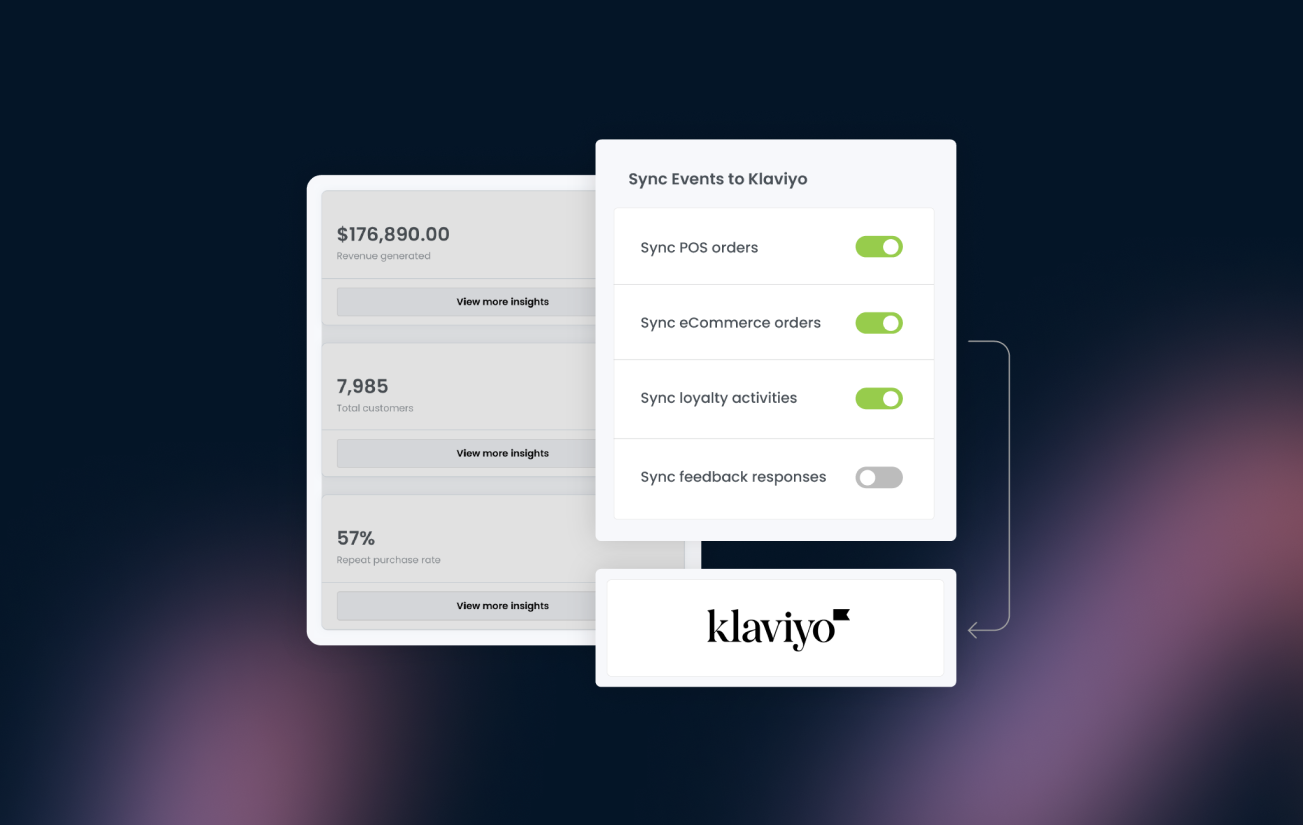 When you connect Marsello and Klaviyo, you unlock a treasure trove of valuable loyalty and order data such as purchase site, order total, product selections, and more.
Let's learn more about the specific data sets that get synced to your Klaviyo profiles.
POS and eCommerce orders
By syncing your POS and eCommerce order events into Klaviyo, you can create a 360-degree view of your customers' spending behavior with your business. With this data, you can create targeted segments and automations based on in-store and online orders, enabling further personalization of your email marketing efforts.
Loyalty activities
Using Marsello's loyalty program, you can encourage customers to return by rewarding them with loyalty points for each purchase they make. Sync loyalty events into Klaviyo to create custom segments and automations based on loyalty program engagement, then use customers' loyalty profile information to further personalized your marketing efforts. For example, when a customer claims a coupon but hasn't redeemed it, you could send a follow-up email that recommends products and encourages them to shop.
Feedback responses
Finally, using Marsello's customer feedback features enable you to measure customer satisfaction with their shopping experience, helping you keep track of what you're doing well and how you can improve. Sync feedback responses to Klaviyo to help measure customer sentiment. Create segments and automate follow-up emails to help nurture customer relationships with your brand.
And more! For a full list of what's possible, visit the Help Center.
---
How to connect Klaviyo to your POS with Marsello
Now that you know how Marsello's loyalty and order data can empower your email marketing campaigns, here's how to enable the Klaviyo integration within Marsello.
In your Klaviyo account, you will need to generate a new API key with Full Access to Profiles.
To create an API in Klaviyo
Navigate to API keys under your

profile settings

Enter "Marsello" as your Private API Key Name
Under Select Access Level, select Full Access Key
Click Create. This will generate your new API key.
Copy this key and keep it ready to paste into your Marsello add-on settings.
If you haven't already created a Klaviyo account, you can do so here.
How to enable the Klaviyo integration in Marsello
First,

log in

to your Marsello account

In your Marsello admin, navigate to

Integrations > Add-ons
Find Klaviyo in the list of add-ons and click Connect
Click Save. Your Marsello & Klaviyo accounts will now be connected.
And that's it!
No code, just a simple, seamless integration that only takes a minute.
---
Next read: 5 Klaviyo Integrations Every Retailer Should Be Using
Published Nov 21, 2023 4:49:20 PM